Grubhub — Presto! Resto!
THE PERKS OF BEING A NEW YORKER
COVID-19 had a crippling effect on NYC's vibrant restaurant industry. While dining out was still risky and difficult, Grubhub looked for a way to bring the dining experience back to New Yorkers and benefit the city's struggling restaurants.

Because New Yorkers already rely on Grubhub to bring the food from their favorite restaurants right to their door, we knew we had to bring them something special without making them travel for it.

So we put the whole restaurant on a truck and brought it right to their door.

It's Presto! Resto!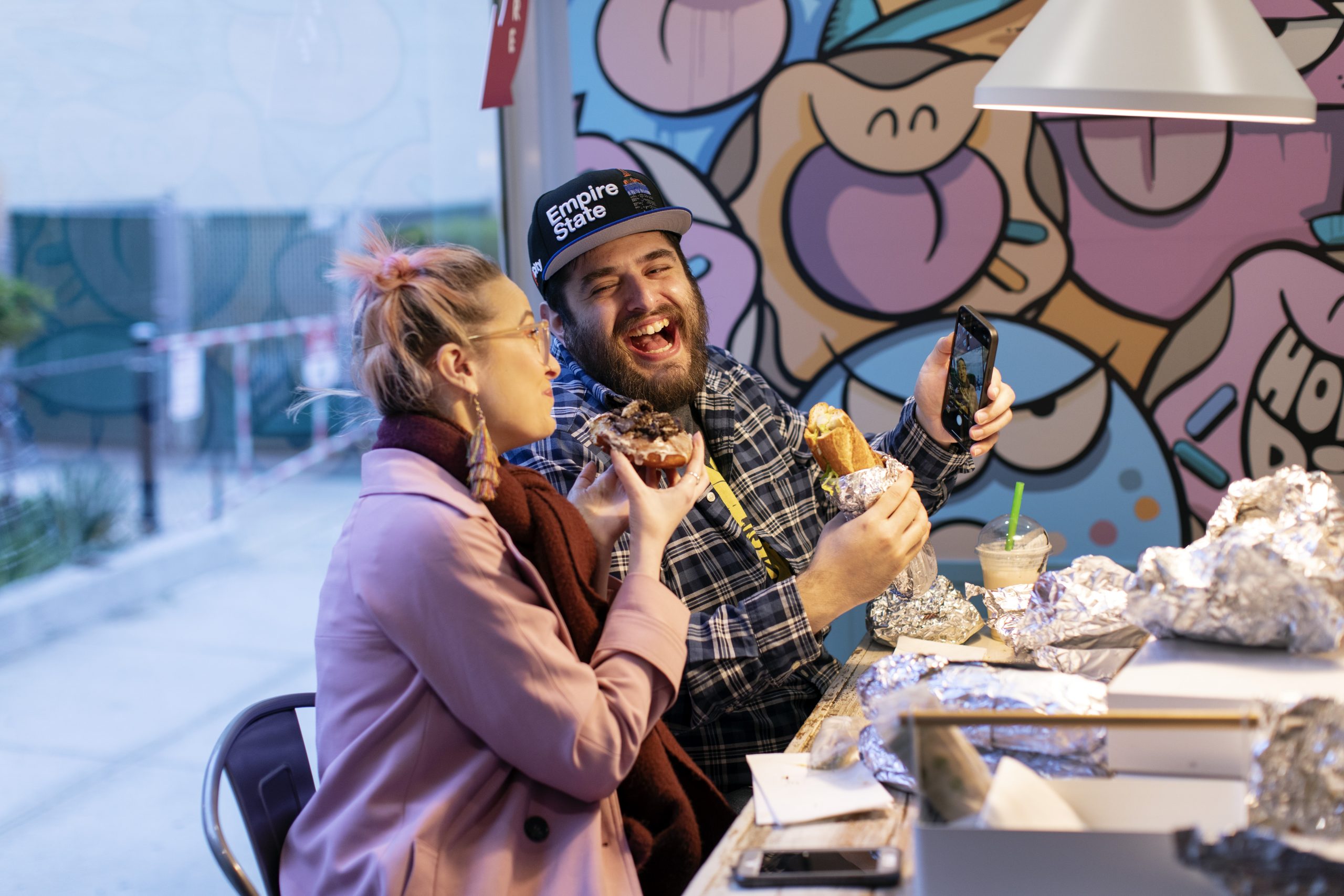 PRE-PROMOTION
We produced a series of animated teasers to promote the program and announce each week's featured restaurant on Instagram and Twitter. Fans tweeted and 'grammed for a chance to win a visit from the Presto! Resto! truck.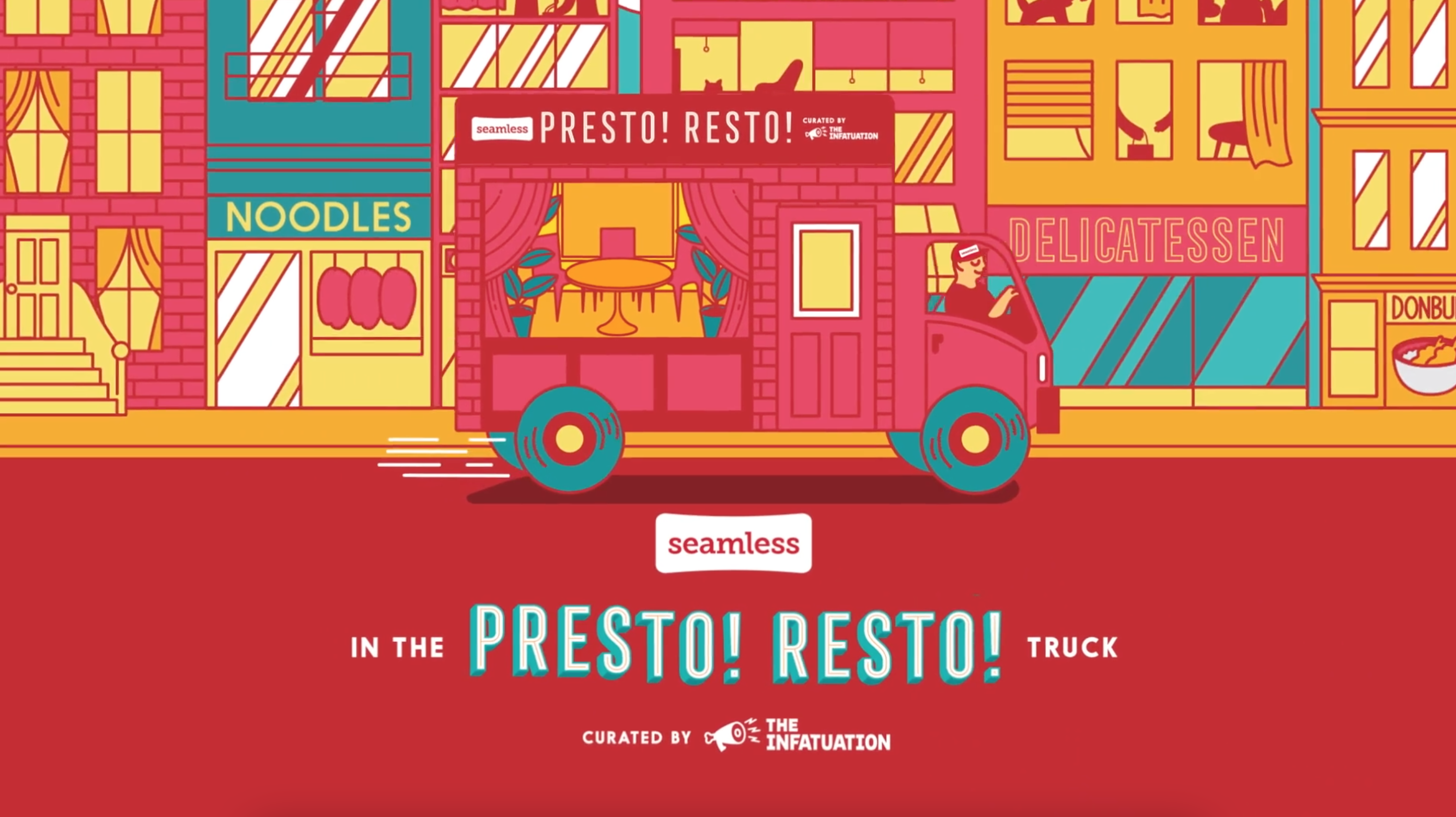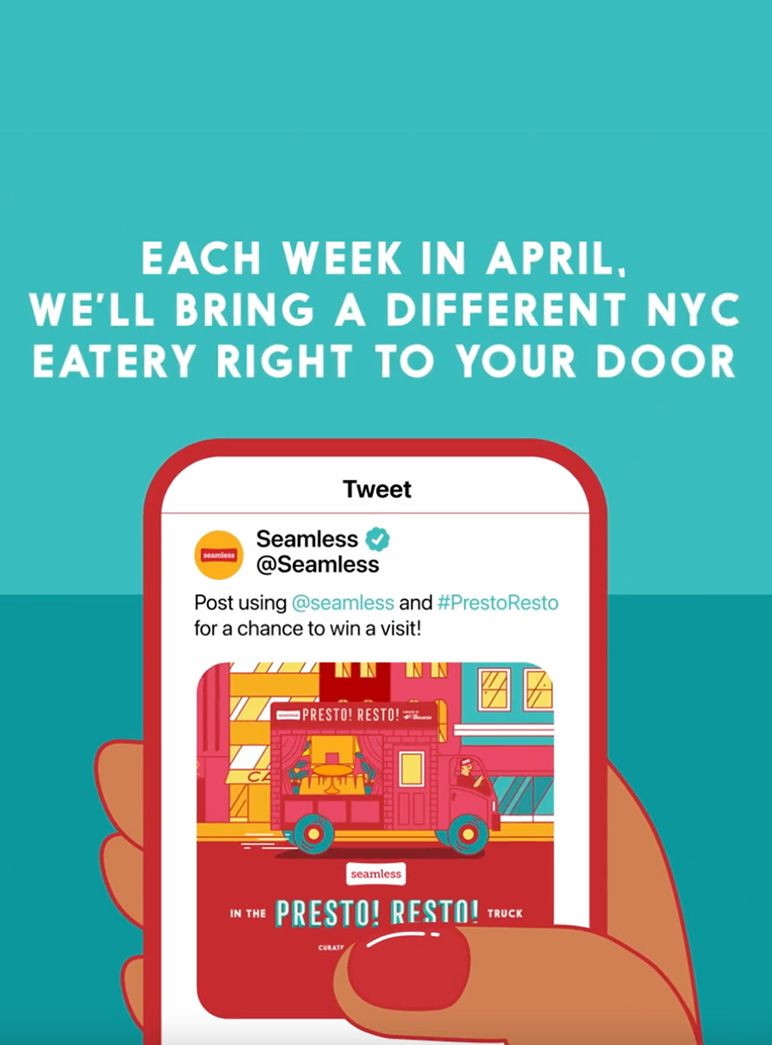 RESTO RECREATIONS
We collaborated with The Infatuation to curate our featured restaurants each week. The resto interiors were lovingly recreated in the truck, with decor details and iconic pieces from the restaurants (like Comfortland's ET or the neon noodle bowl from Di An Di), custom lighting, and furniture either inspired by or borrowed from the restaurant.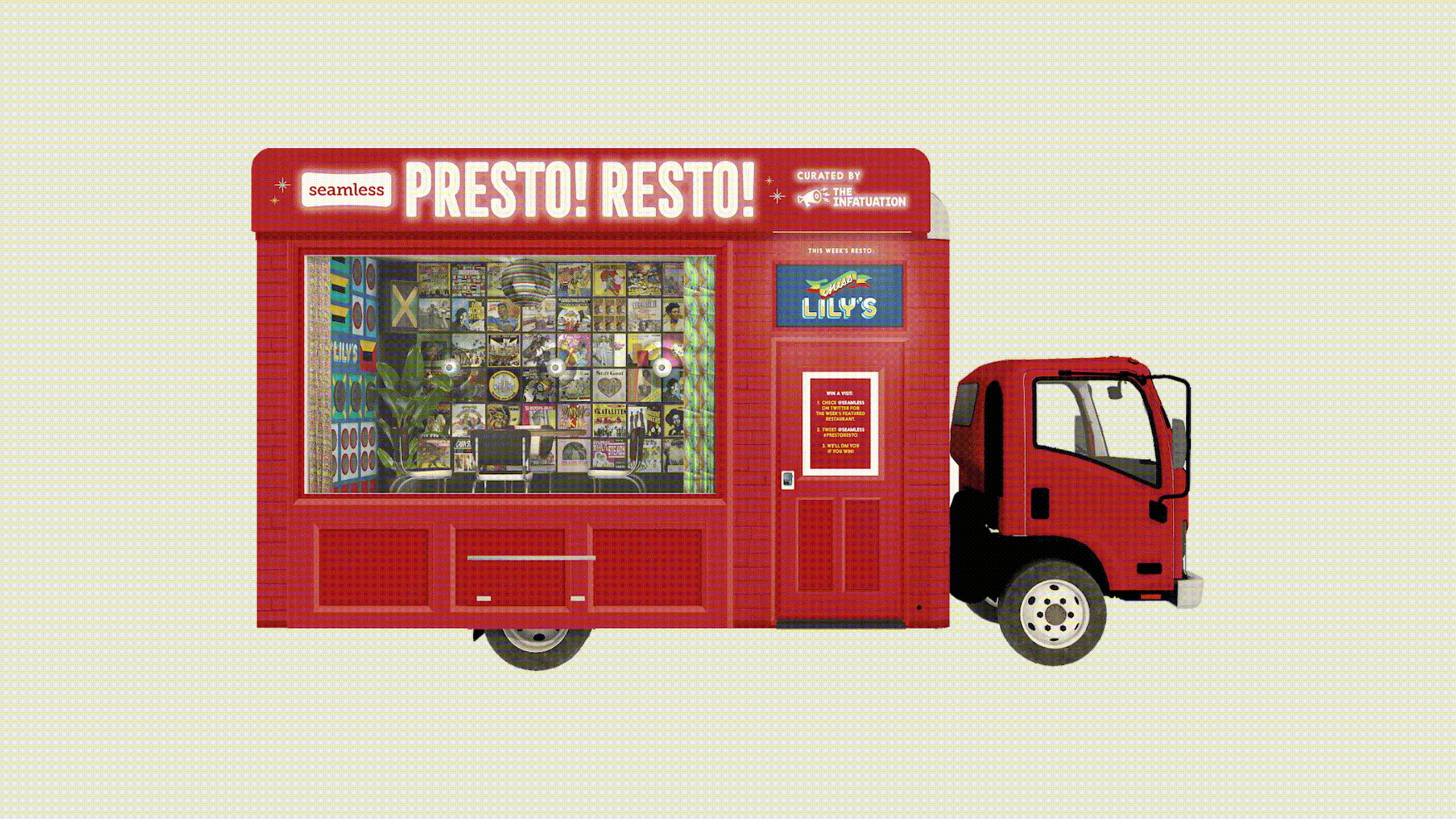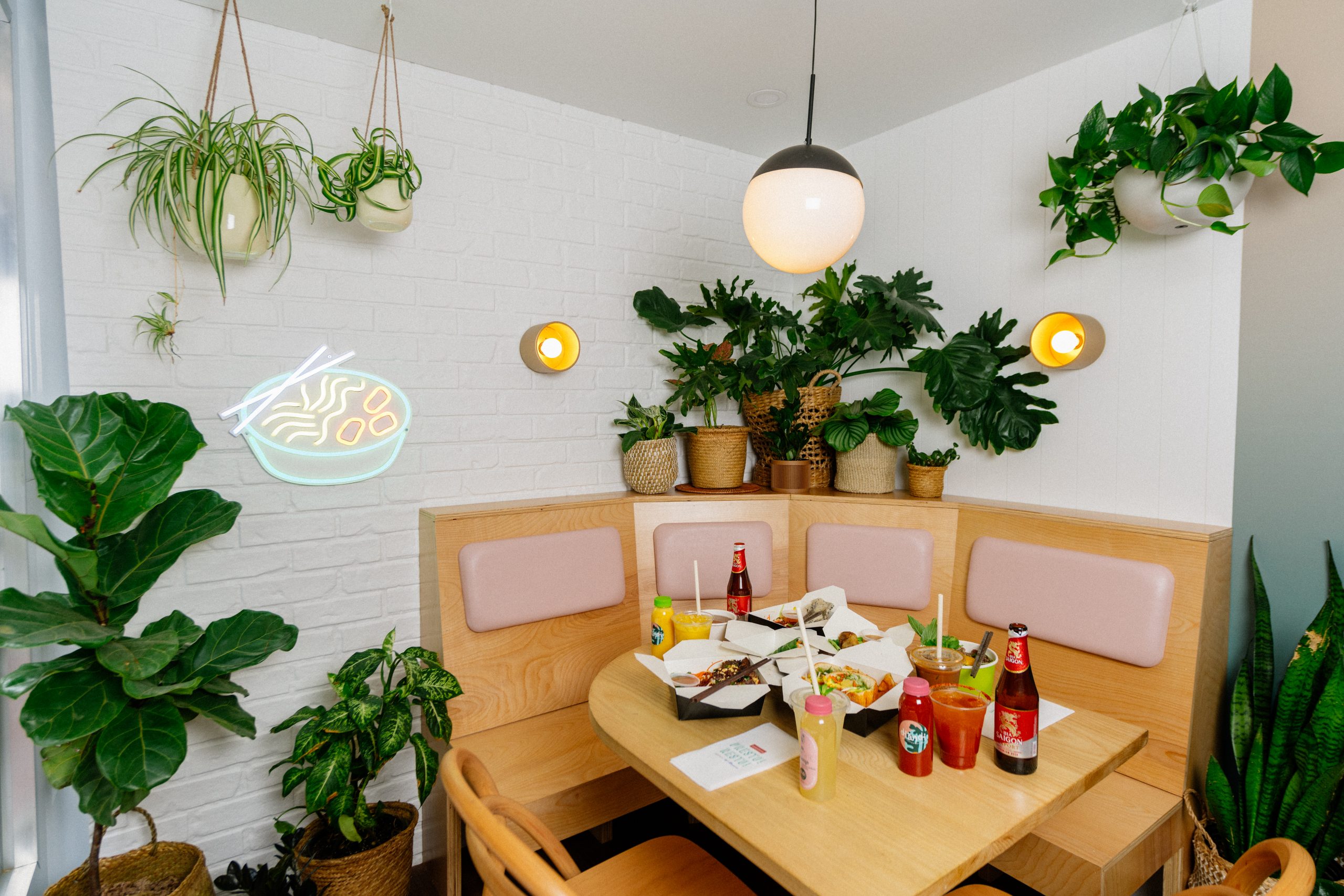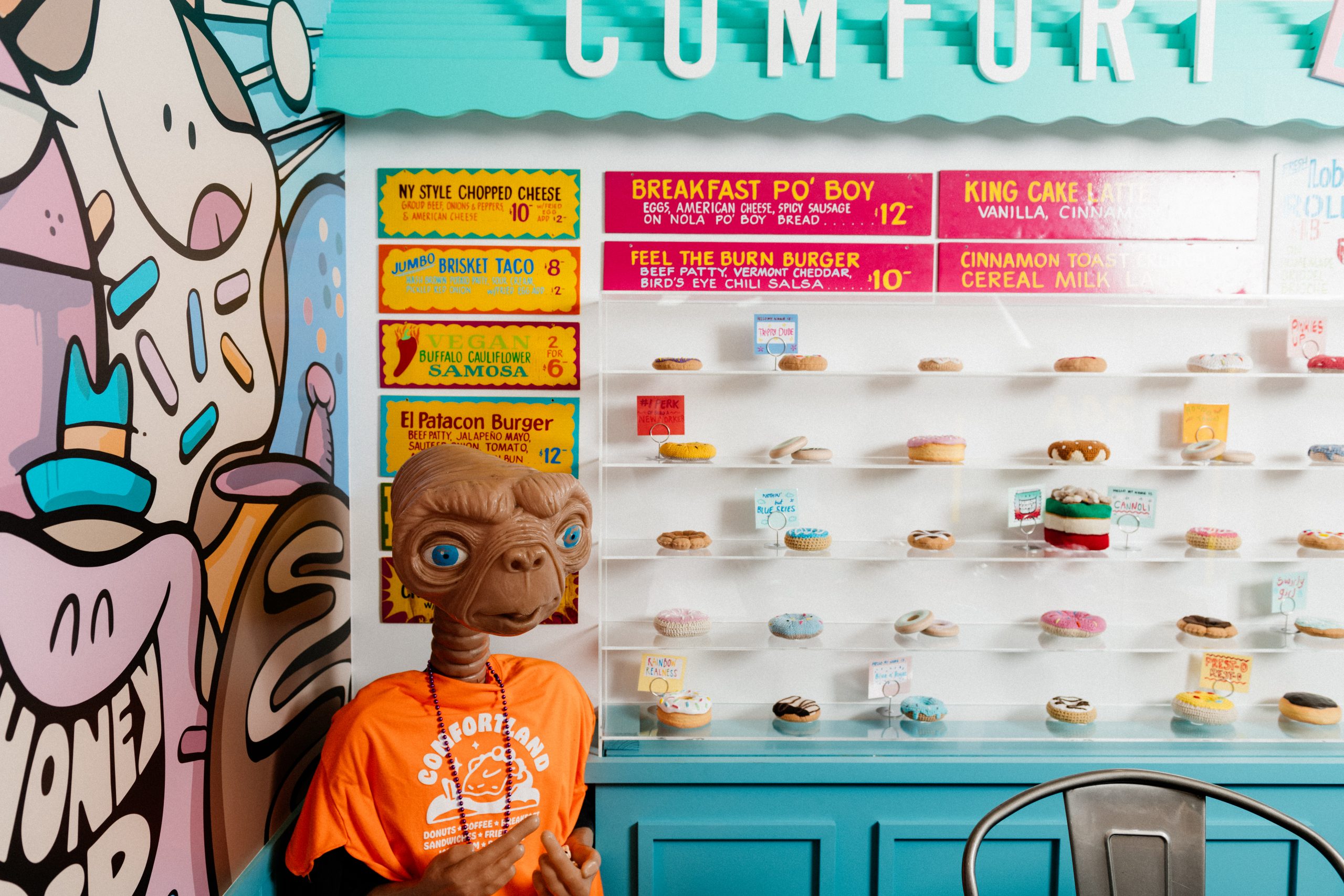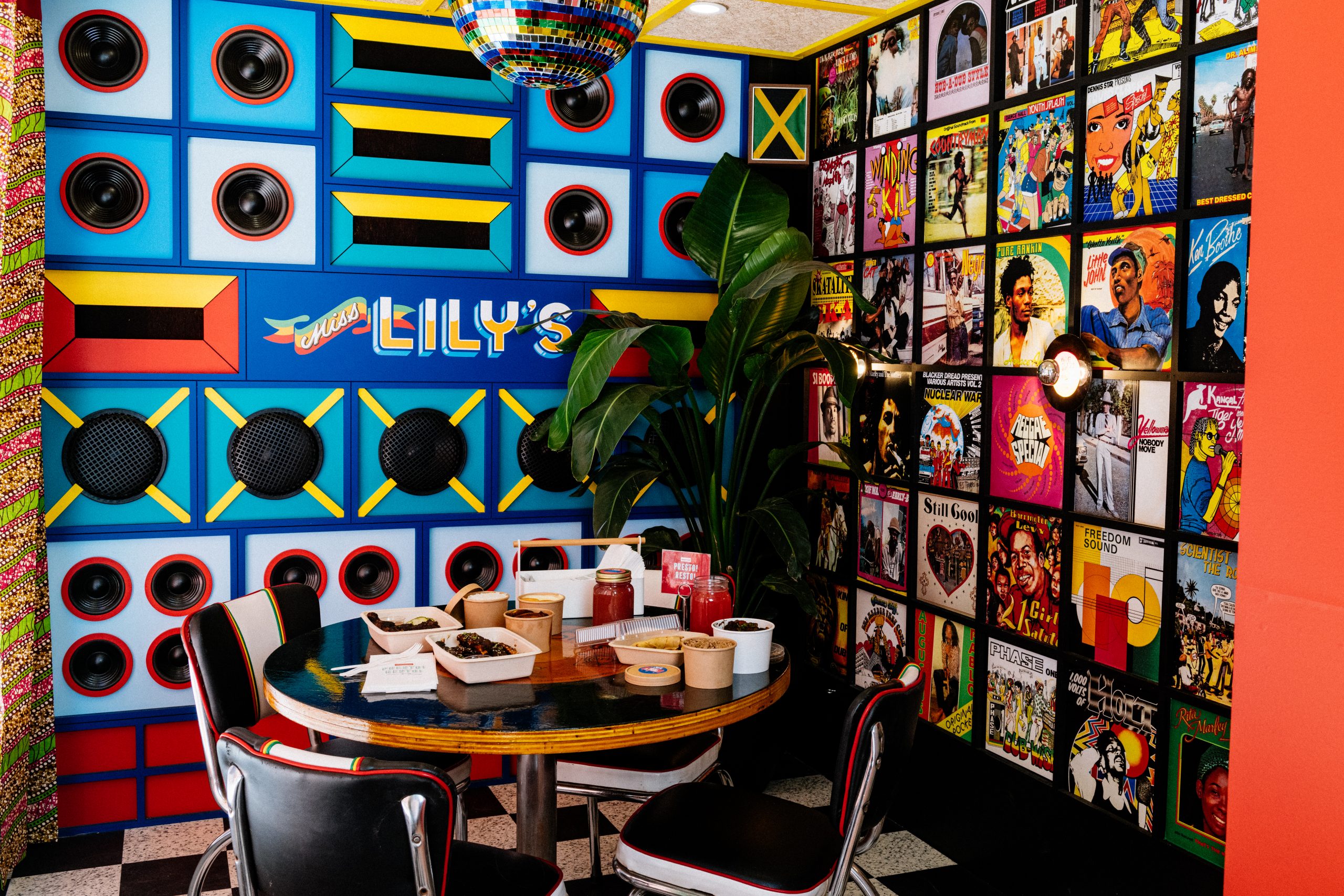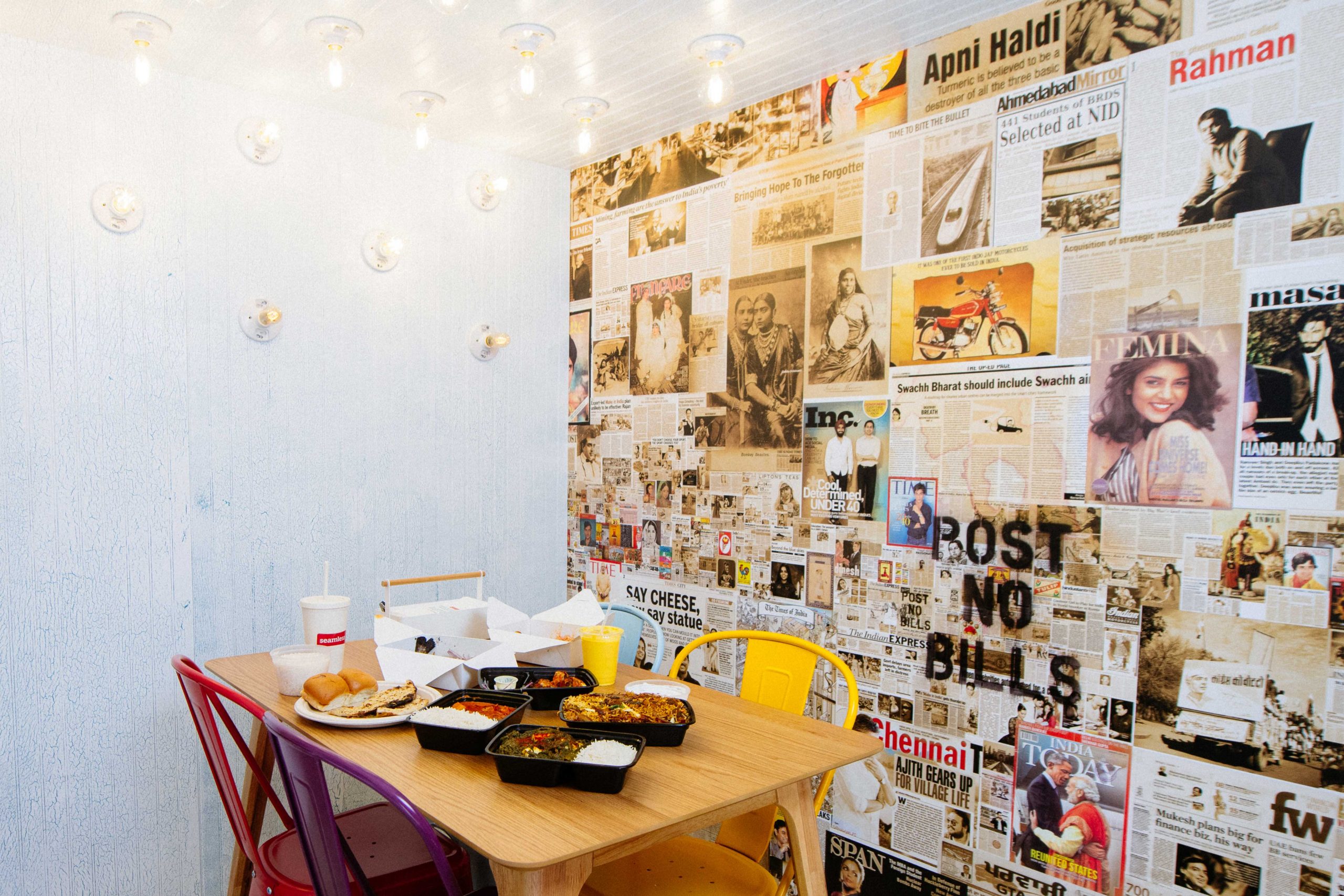 GUEST EXPERIENCE
Onboard the truck, guests were greeted with a welcome video from the chef before their food was delivered in a Seamless bag with custom serving ware and giveaways.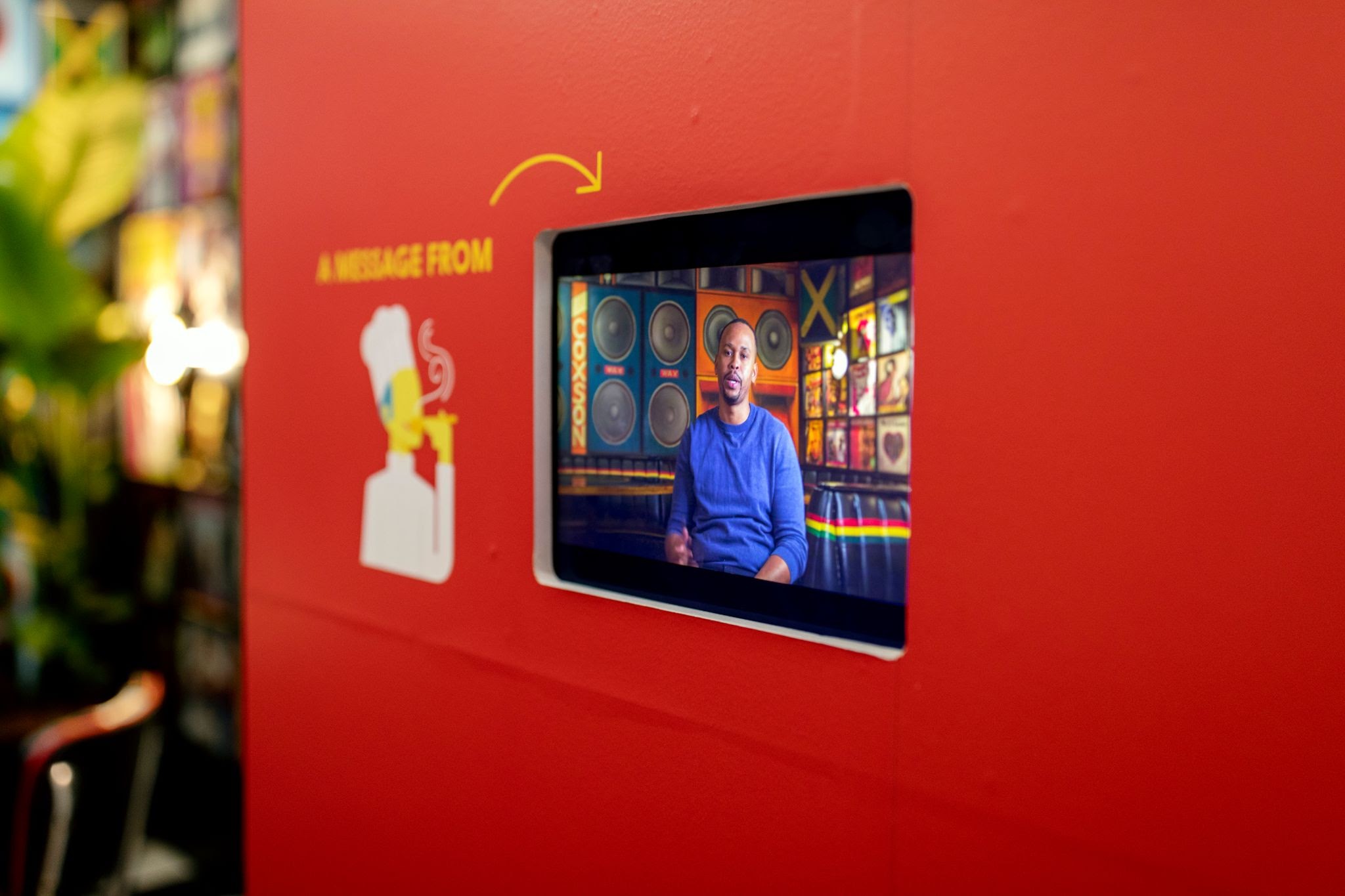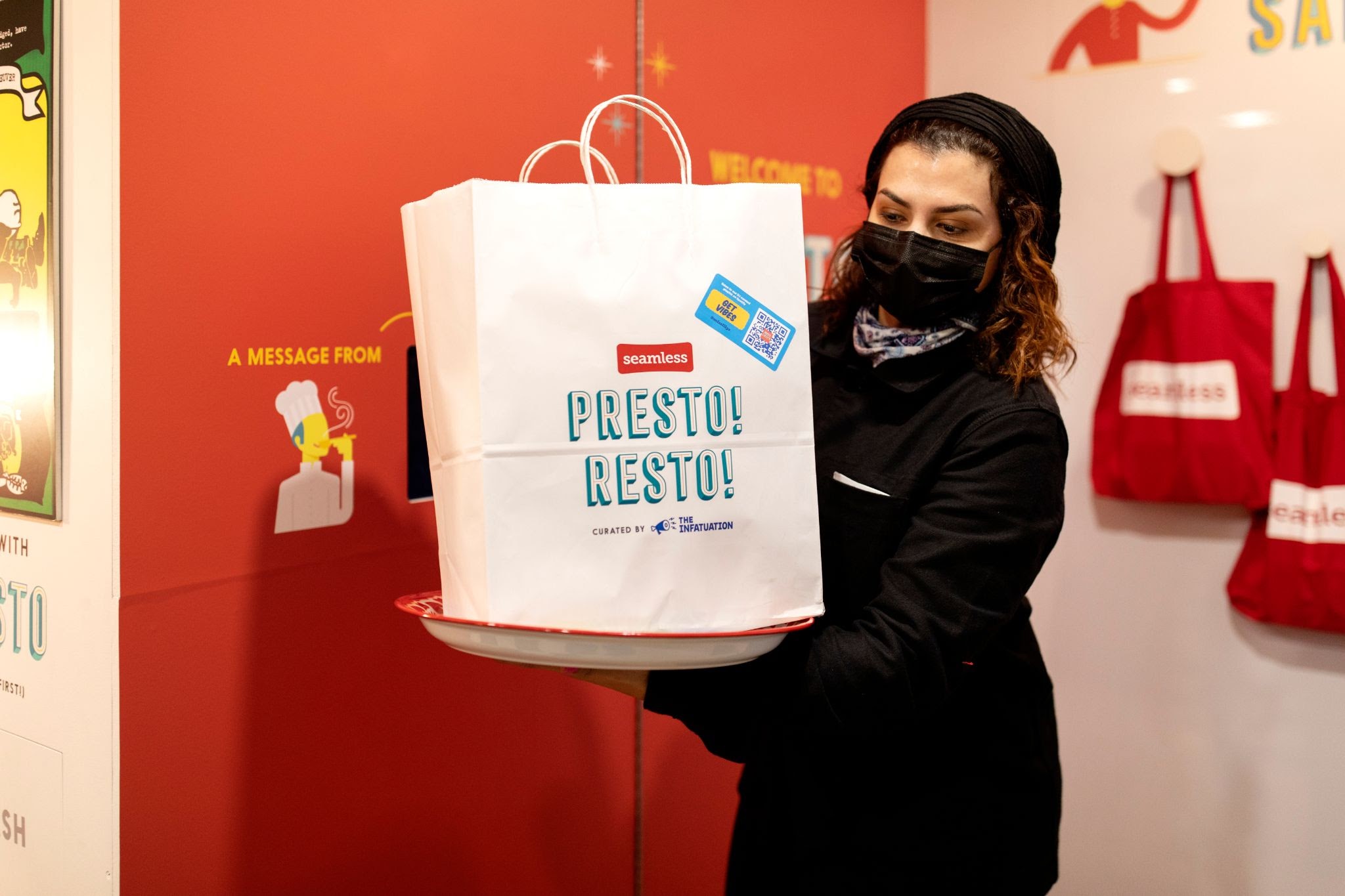 Winners Went Wild
Our winners were overjoyed to tweet, 'gram, and spread the love for the Presto! Resto! and the amazing dining experience they had with us.