WMX — NewFronts
GOING BEHIND THE SCENES TO GET CLOSER TO THE MUSIC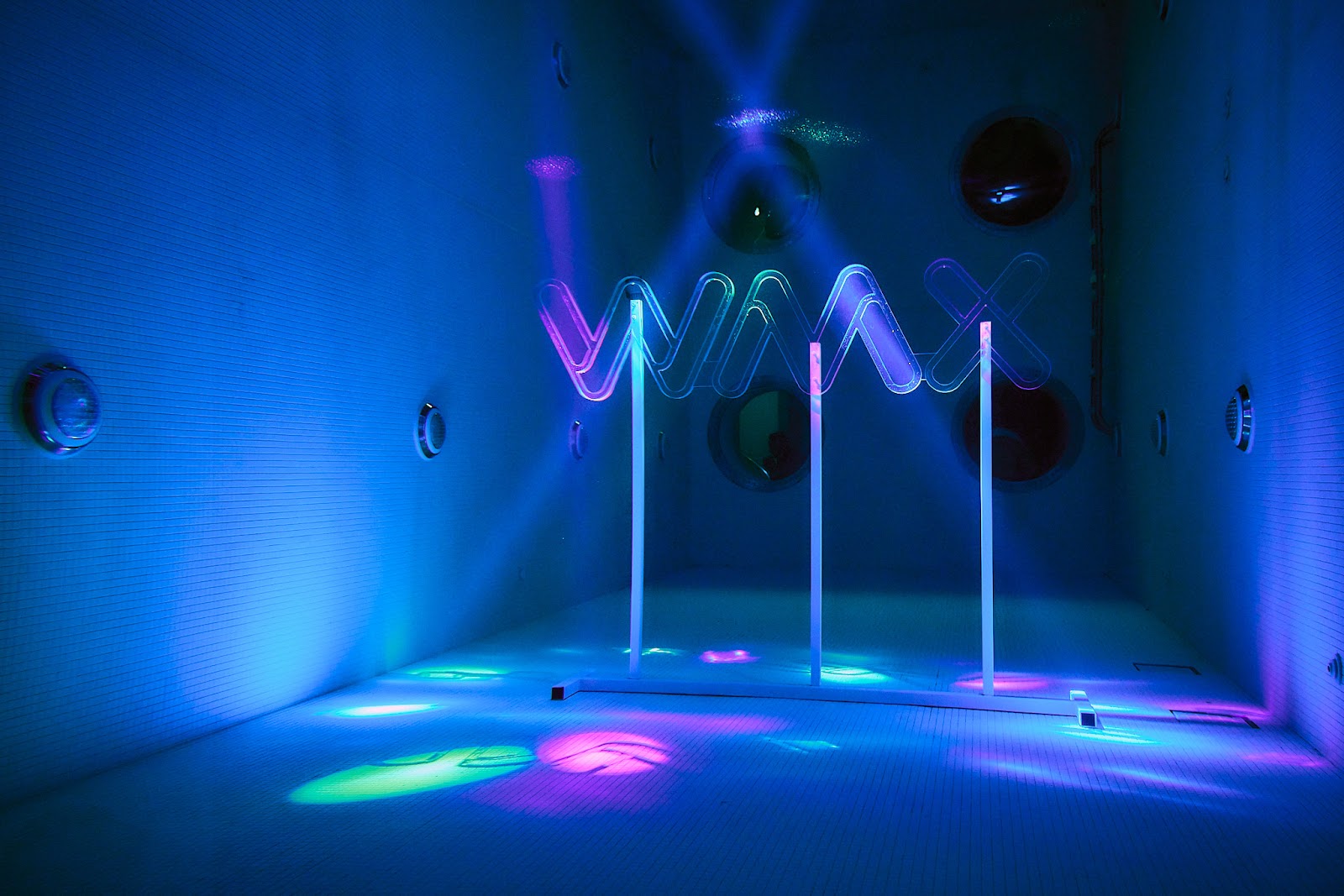 WMX launched from the vaunted halls of Warner Music—the label who launched musical legends for over 50 years—and it was time for WMX to show to the media world what they had in store at NewFronts 2022.

WMX's unique story of legacy and innovation showed advertisers their unmatched offerings was brought to life in a dynamically- designed showcase that took guests on an immersive journey through all of their artists and IP properties.

We chose an iconic Soho residence to create an intimate but vast and explorable space bursting with musically-charged, insta-worthy activations showcasing WMX's is creating the cultural narrative in music for brand/media to tap into.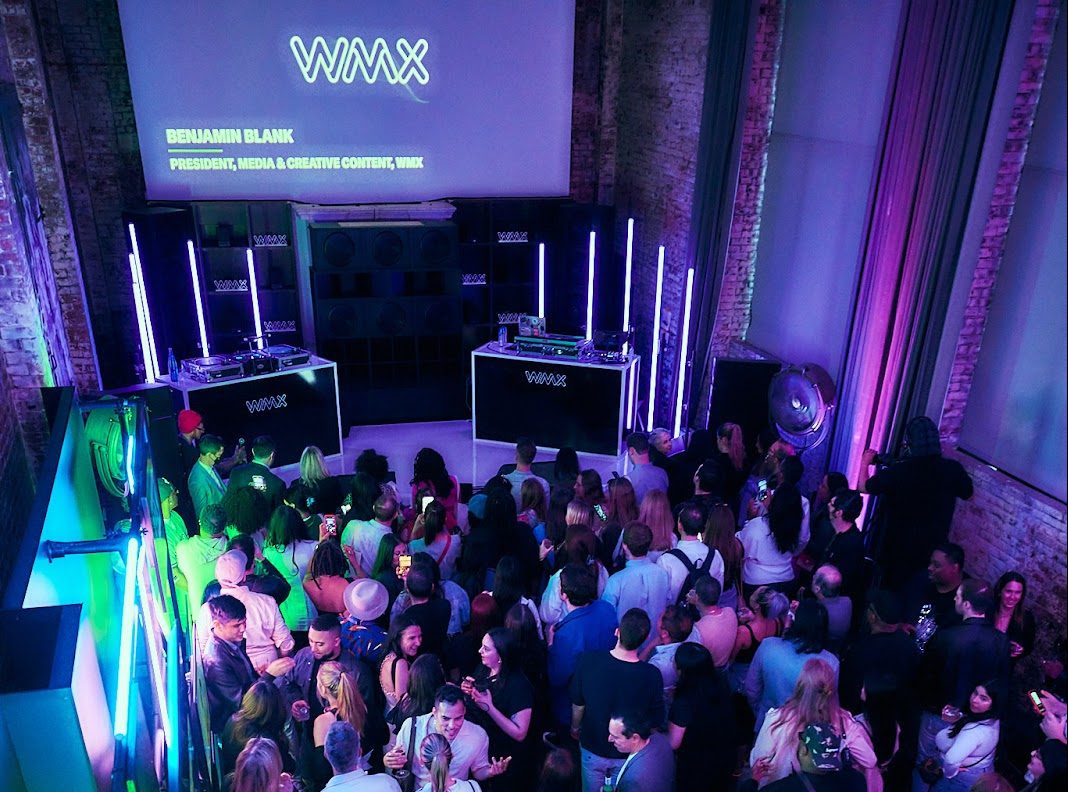 ENTER THE WORLD OF WMX
A dramatic 3D collage welcomed guest to the space and showcased WMX content from 50 years of brand history. A combination of static and video content primed guests to the fact there was a lot to see at the event.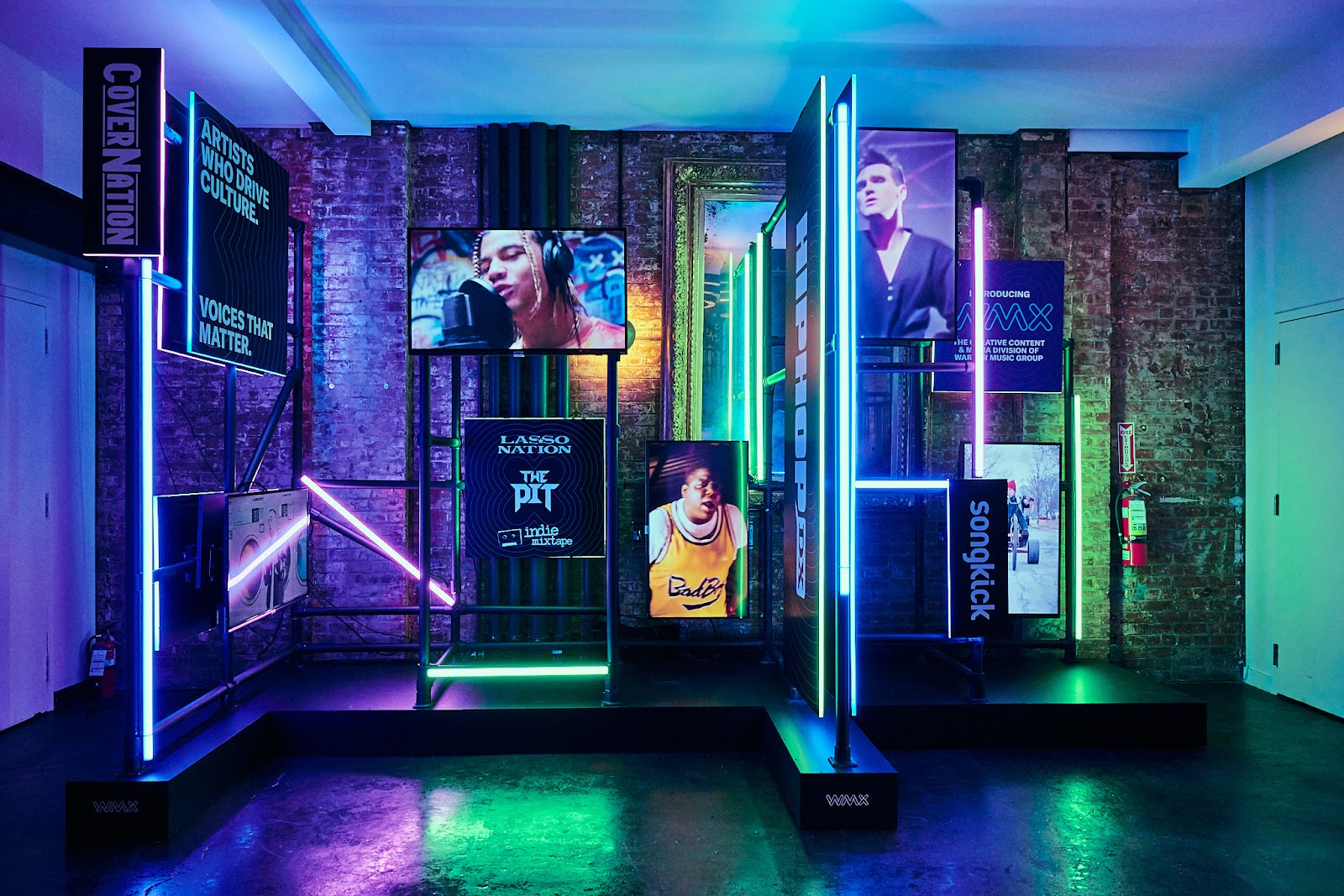 BIG VISUALS
We transformed the pool into an UPROXX photo moment with a submerged WMX logo flanked by oversized imagery of UPROXX artists and neon accents.
A wheatpaste poster wall along the staircase displayed big shows from around the world, illustrating Songkick's incredible comprehensiveness. A QR code on the wallpaper linked guests straight to the Songkick gateway to check out more upcoming shows.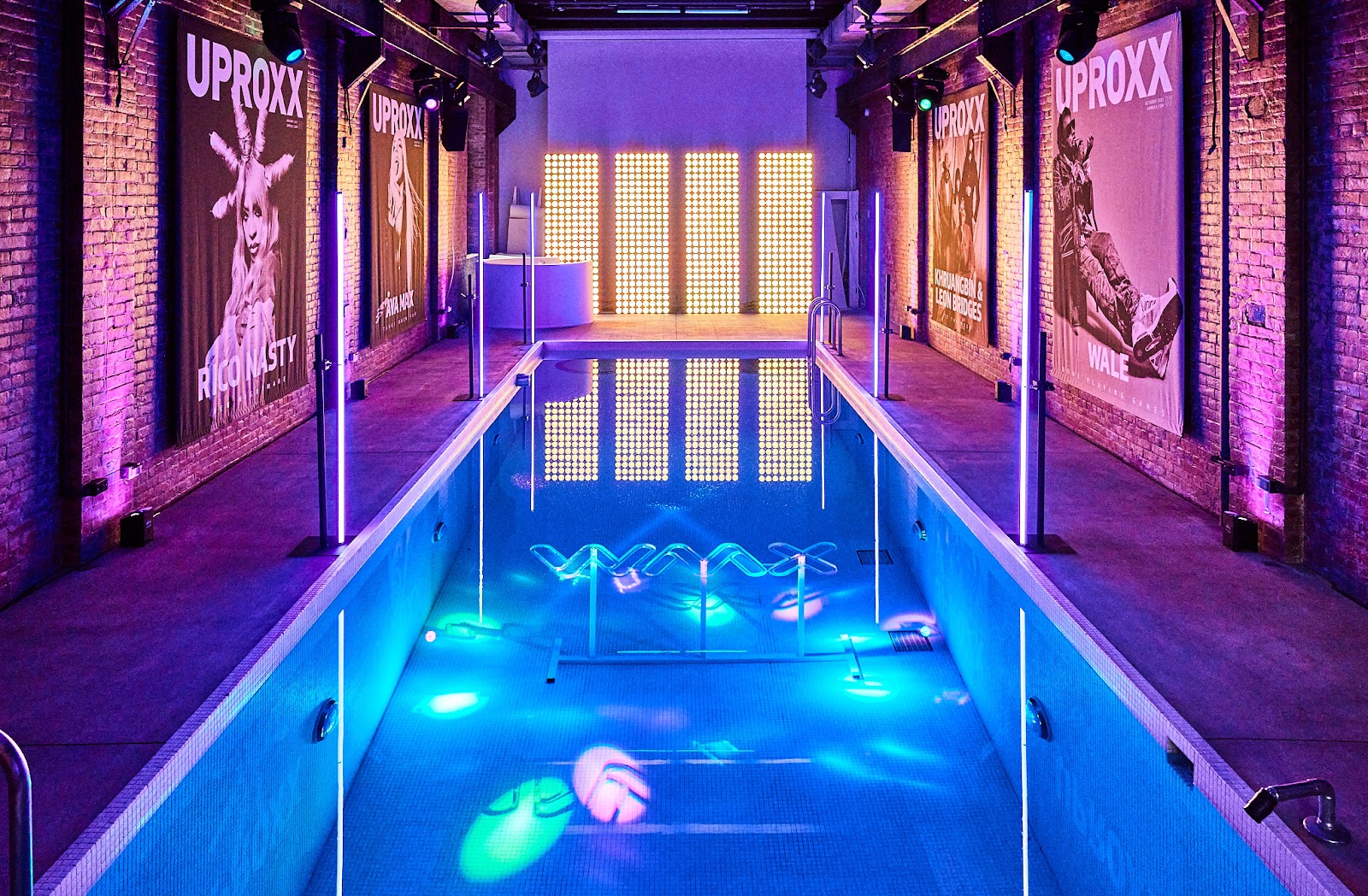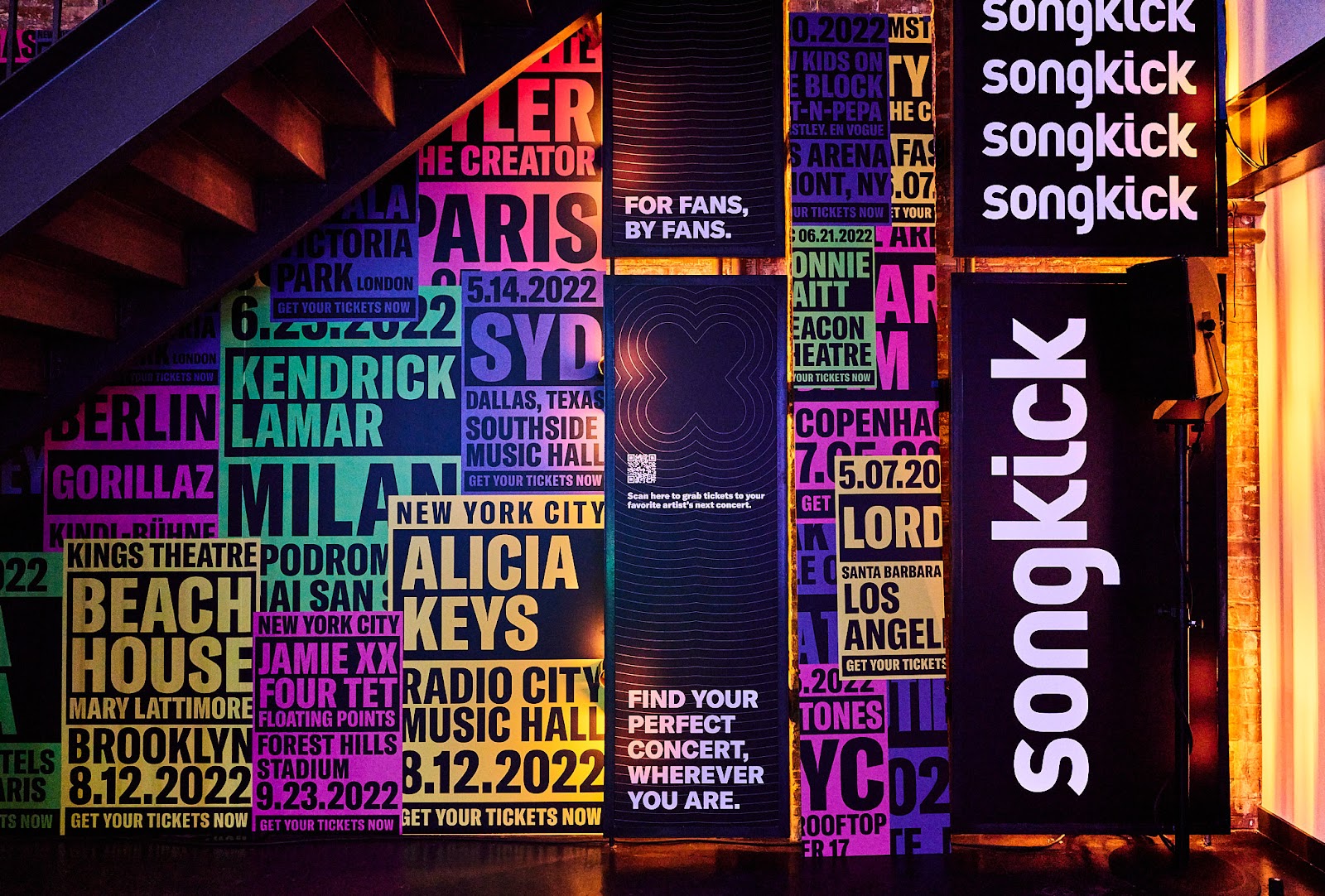 MERCH, MILESTONES, AND MORE!
On the second floor, guests created personally designed tees and tote bags that were silkscreened against a backdrop of iconic merch from past concerts and performances.
To bring to life the HipHopDX story, a wall display with a collage-style timeline plotted major milestones of WMX artists with integrated digital content and dynamic graphics.
In our The Pit tattoo studio, guests chose from a collection of temporary tats inspired by The Pit artists like Travis Barker and Corey Taylor.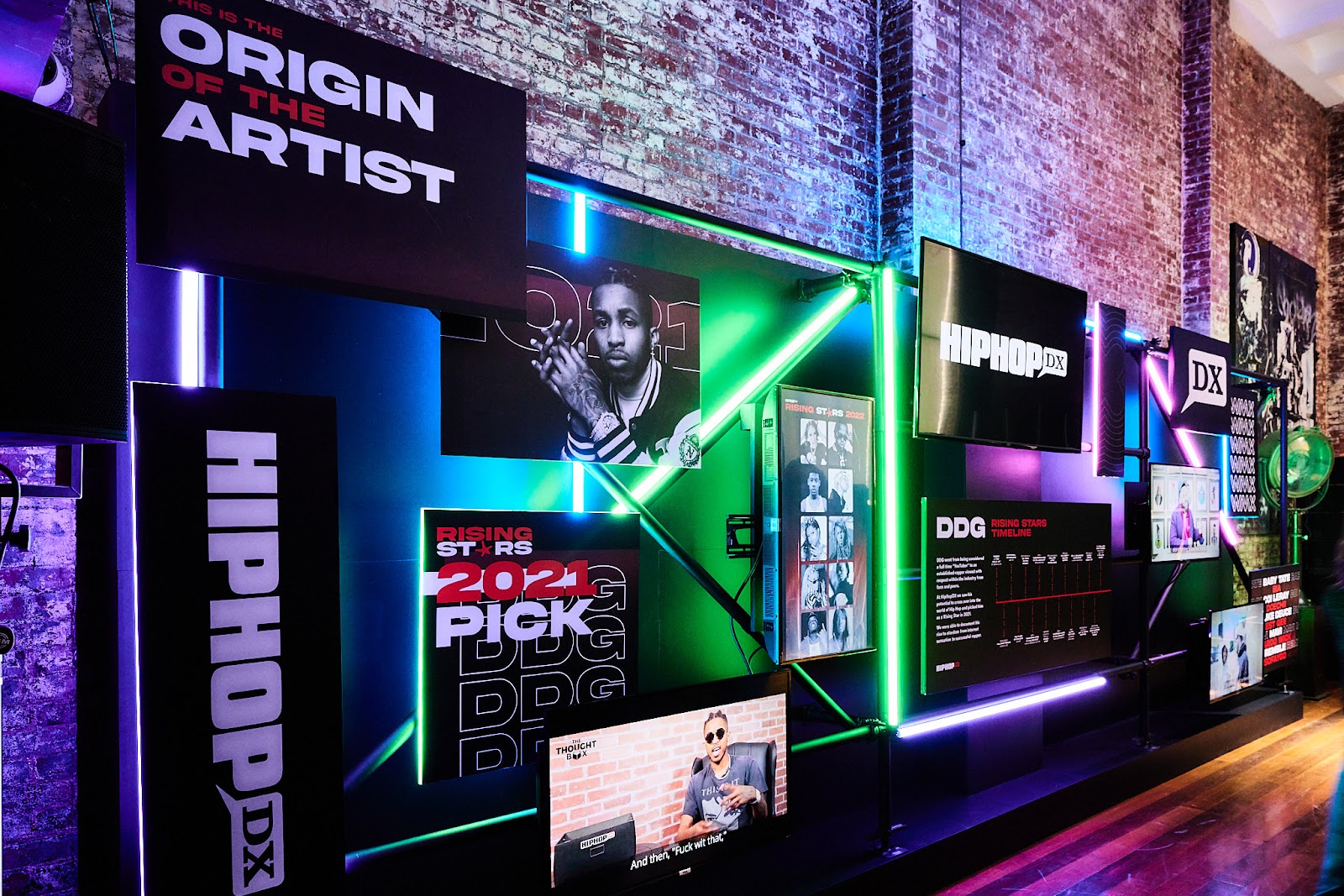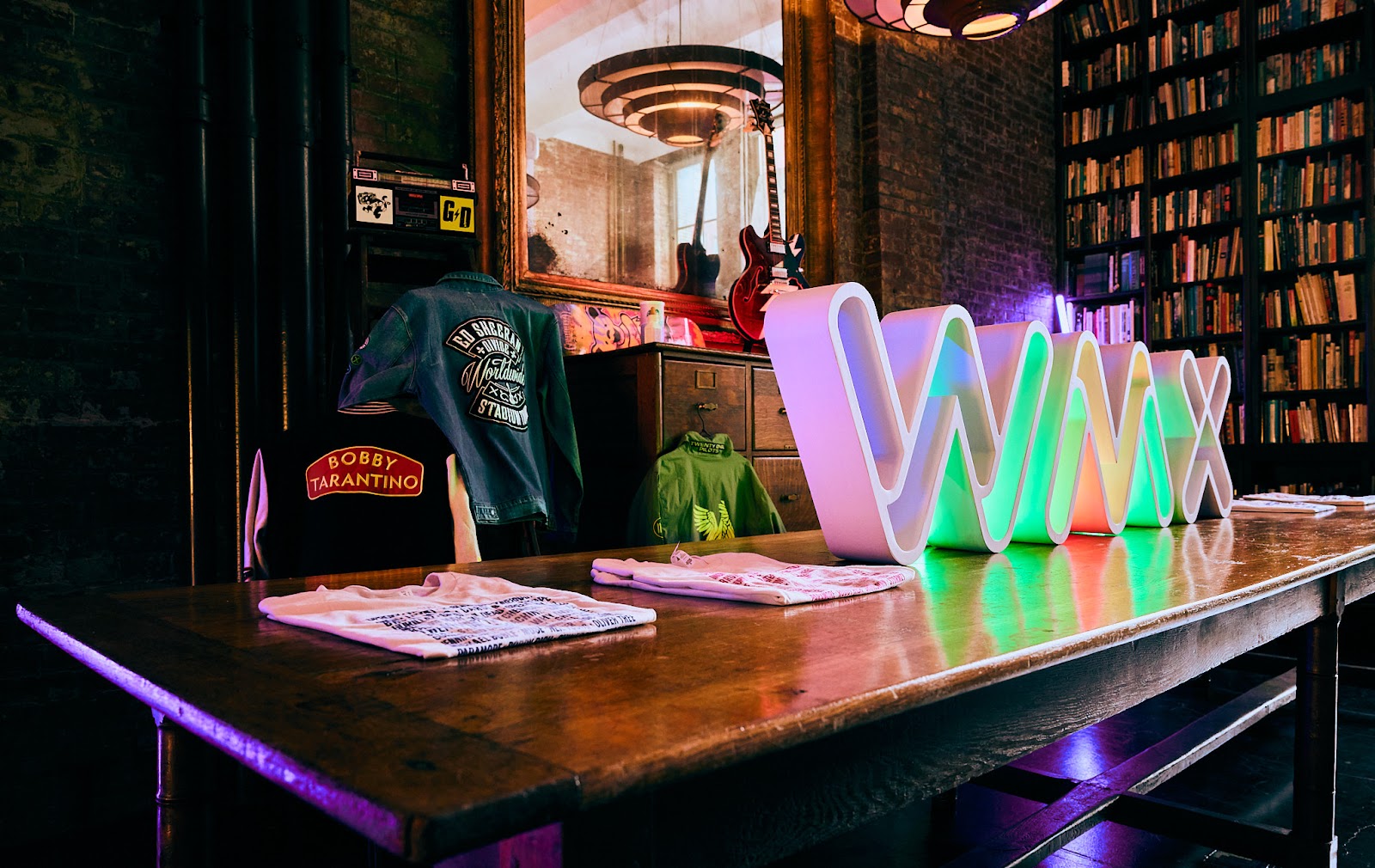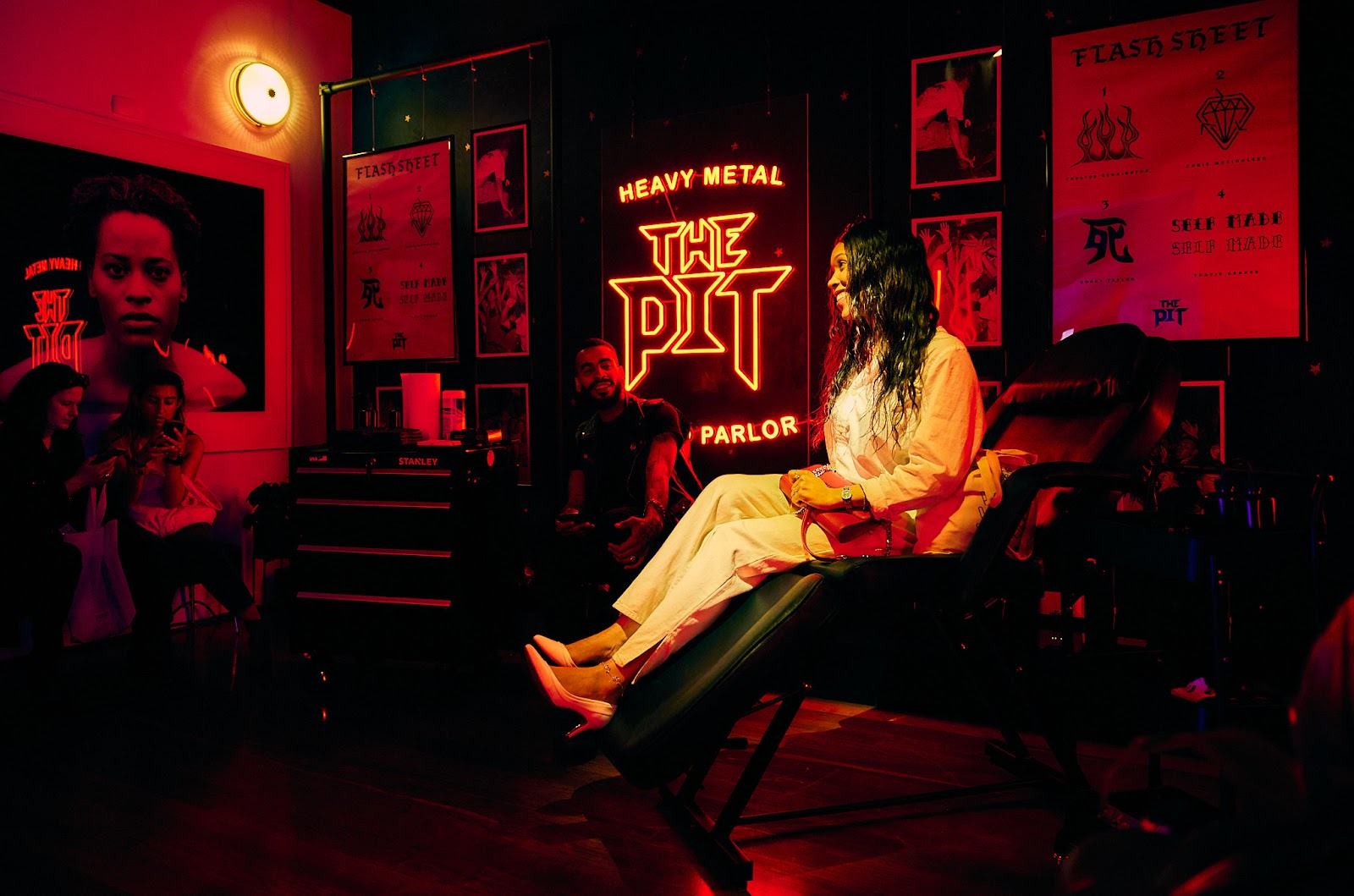 PEOPLE'S PARTY & LISTENING PODS
In our comfy studio booth space, guests listened to the best of People's Party's legendary host Talib Kweli, featuring  a series of 5 – 15 minute interviews . 
To showcase Cover Nation, guests explored different covers of the same song in our custom listening pods, then chose favorites to watch on a curved screen..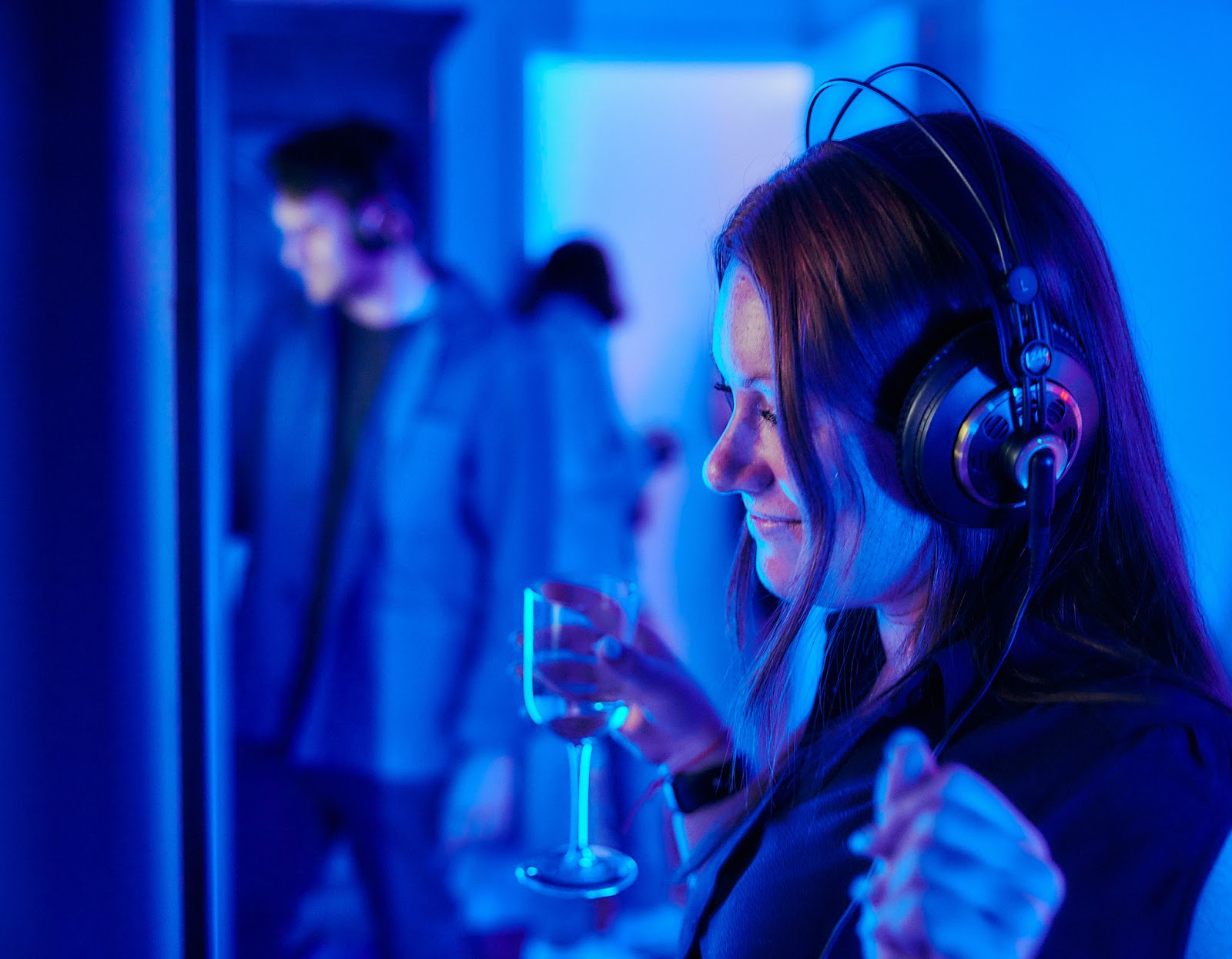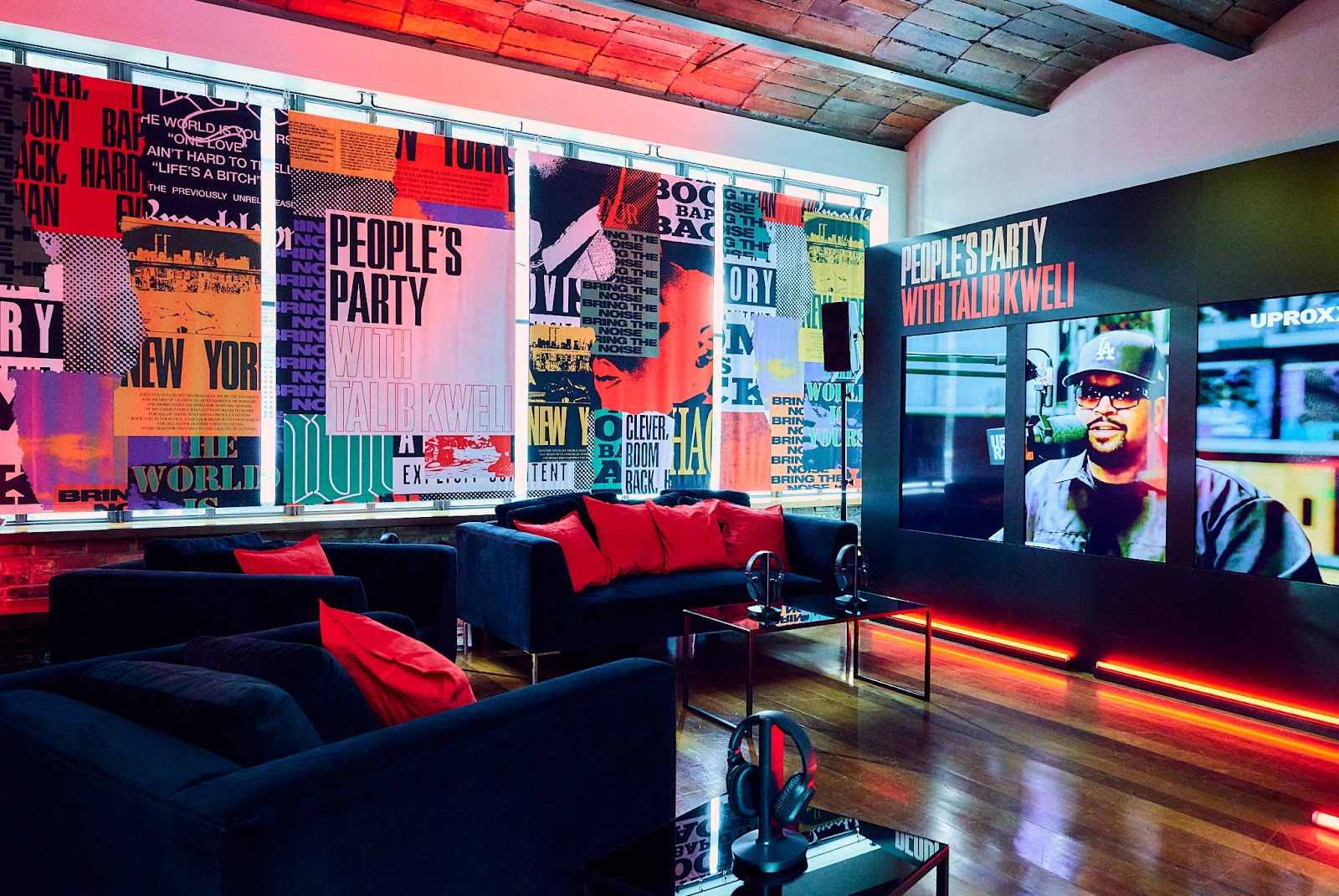 SOCIAL SHARING
Guests got the paparazzi treatment as they explored the space with our photographer snapping unique shots all over the gram-ready space.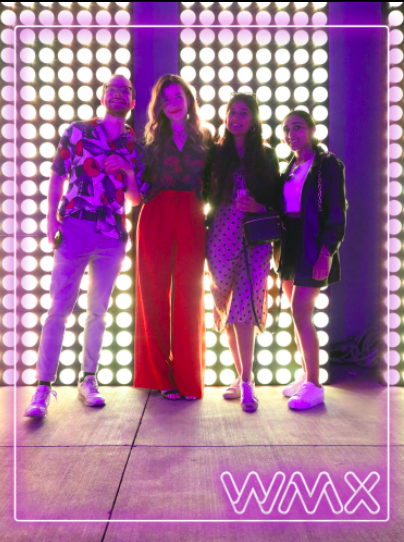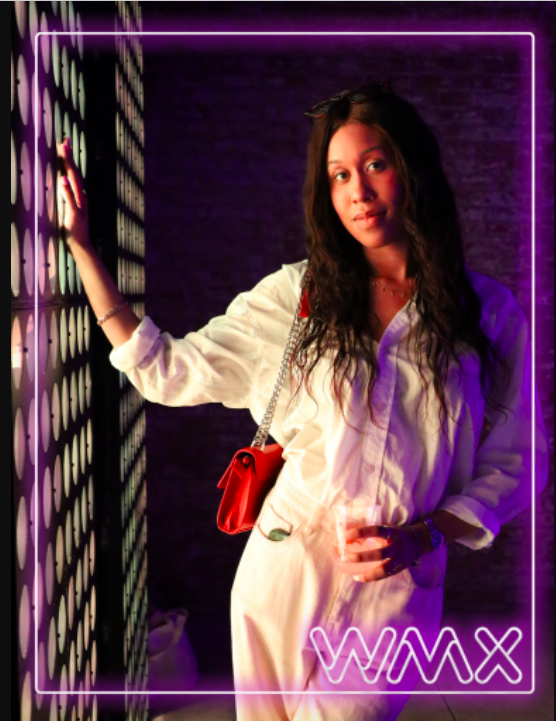 THE PERFORMANCE
On the stage, two branded DJ booths were surrounded by a speaker stacks installation. The stage was an incredible backdrop for Megan Thee Stallion's seriously wild performance! She even moved into the stage through the crowd to bring the final payoff of the event's conceit: that you can get any closer to the music than when you work with WMX.