Dos Equis — Tailgate Anything
SOMETIMES THE PRE-GAME IS THE GAME
With the 2020 college football season in jeopardy, we wanted to surprise fans with a safe and fun way to keep their spirits high. We teamed up with Dos Equis to save fall Saturdays by showing up at fans' houses to help them tailgate anything: raking leaves, carving pumpkins, or even — SEC willing — football.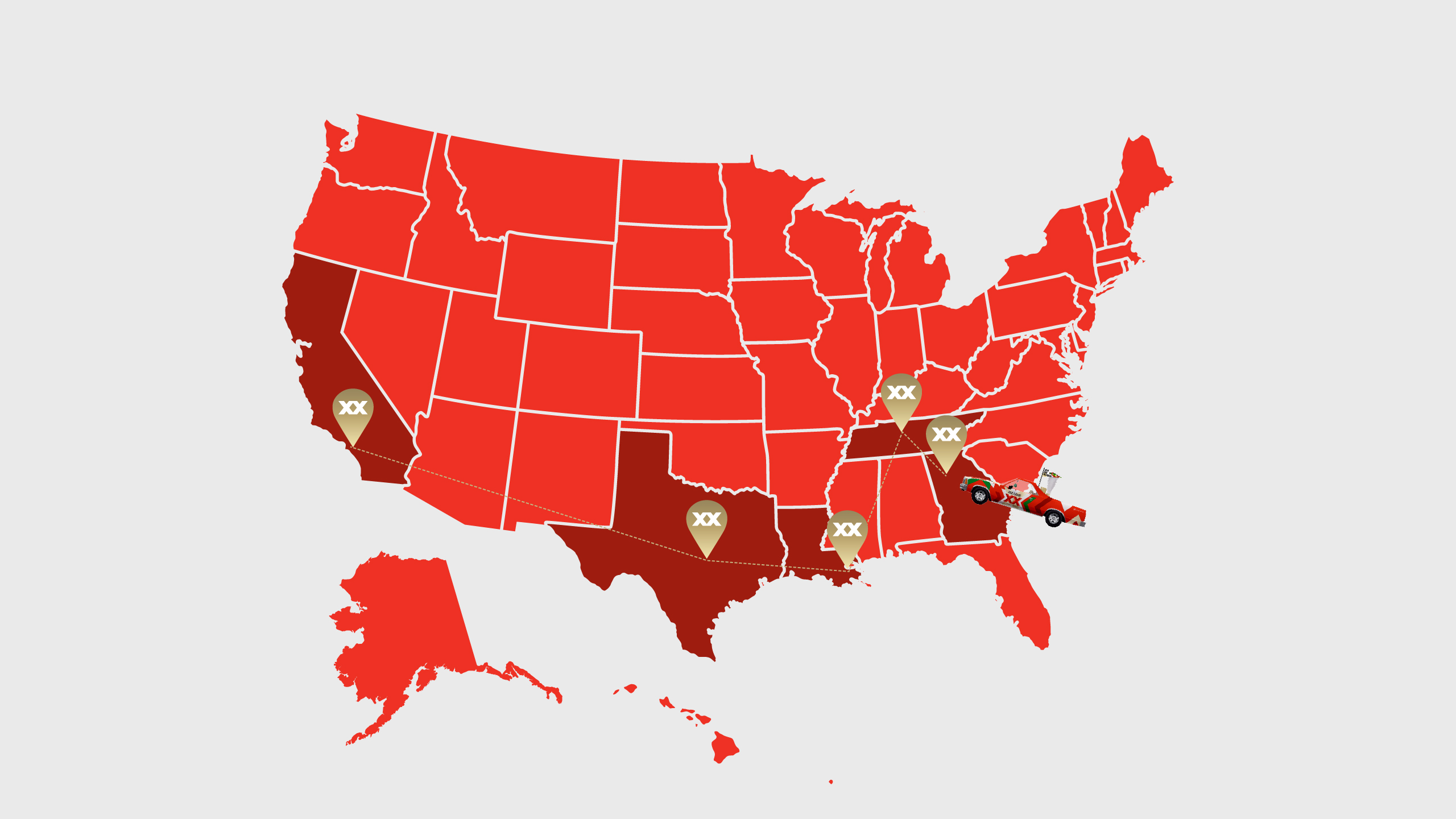 Save Our Saturdays
With games getting canceled, we invited fans across the country to save their Saturday by texting SOS to 77000 for the chance to summon the ultimate tailgate vehicle: our XX El Camino.
The El Camino showed up in Atlanta, Nashville, New Orleans, Austin, and Los Angeles throughout the season, delivering tailgating packages to help fans keep their Saturday tailgating traditions alive, no matter what they were tailgating.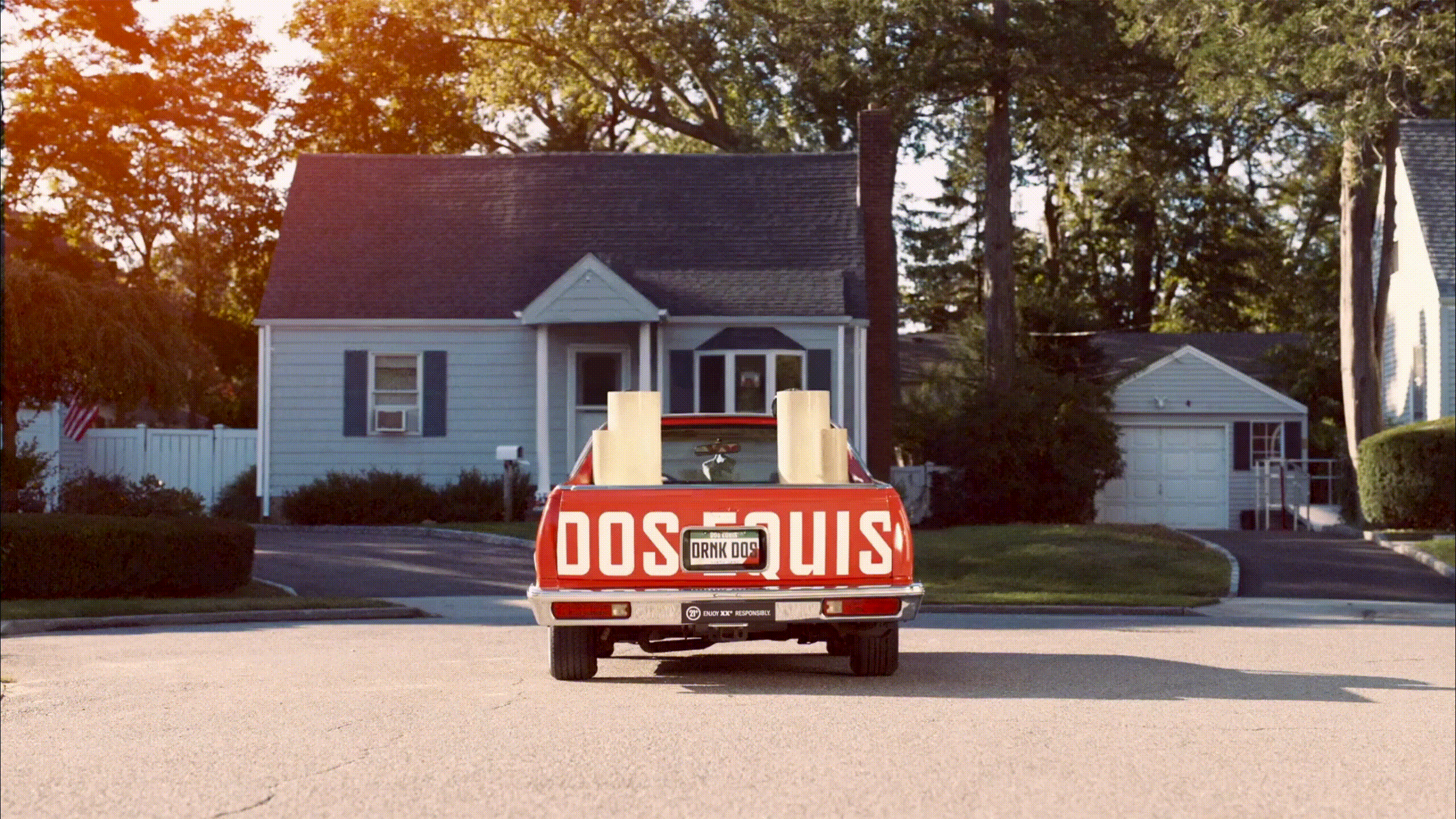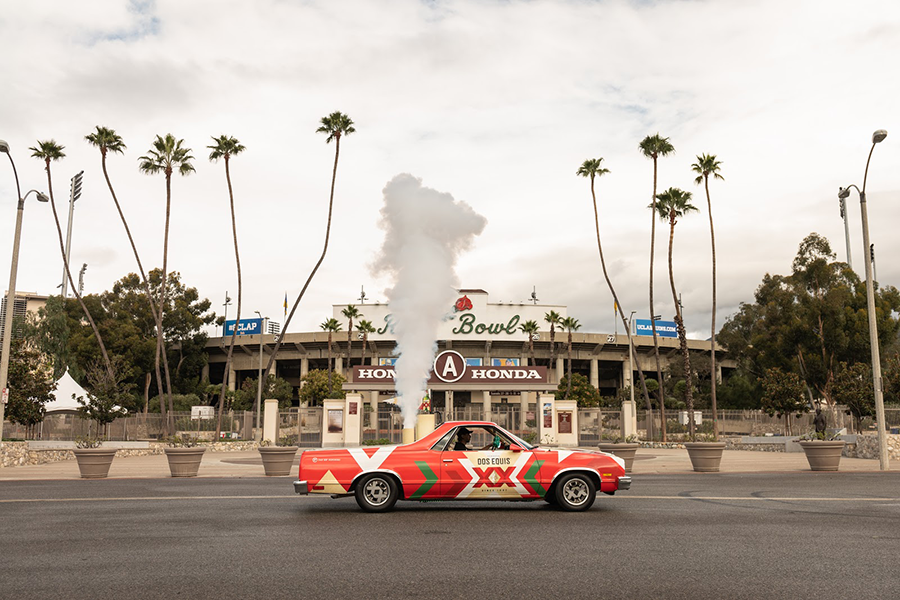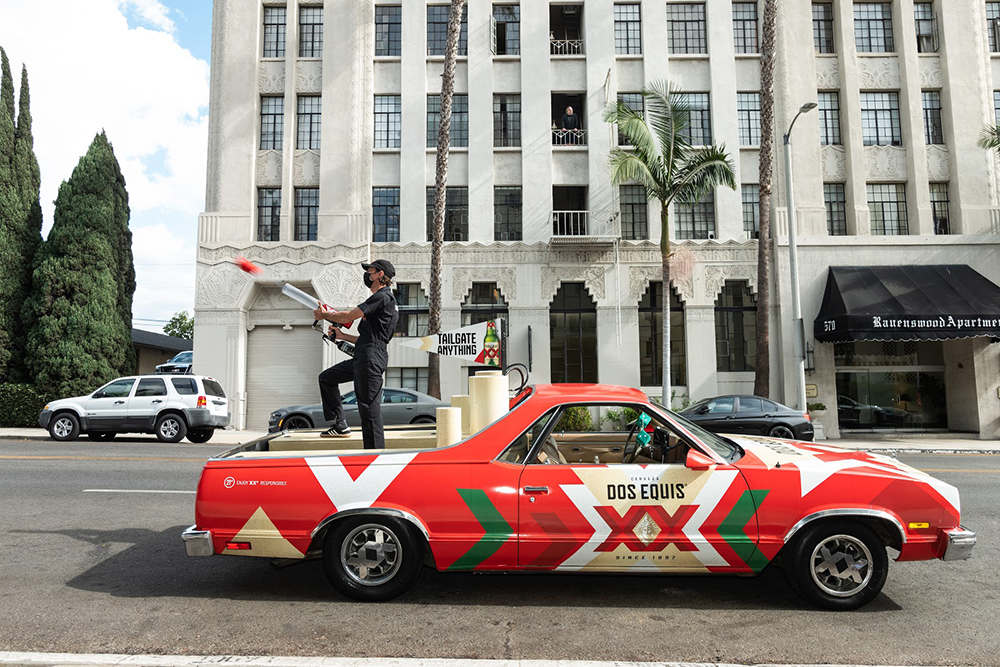 Making an Entrance
Dos Equis doesn't tailgate in just any old vehicle. With twin 20' cryo blasters and a professional t-shirt cannon, we made sure the whole neighborhood noticed when we delivered one of these ultimate tailgating prize packages.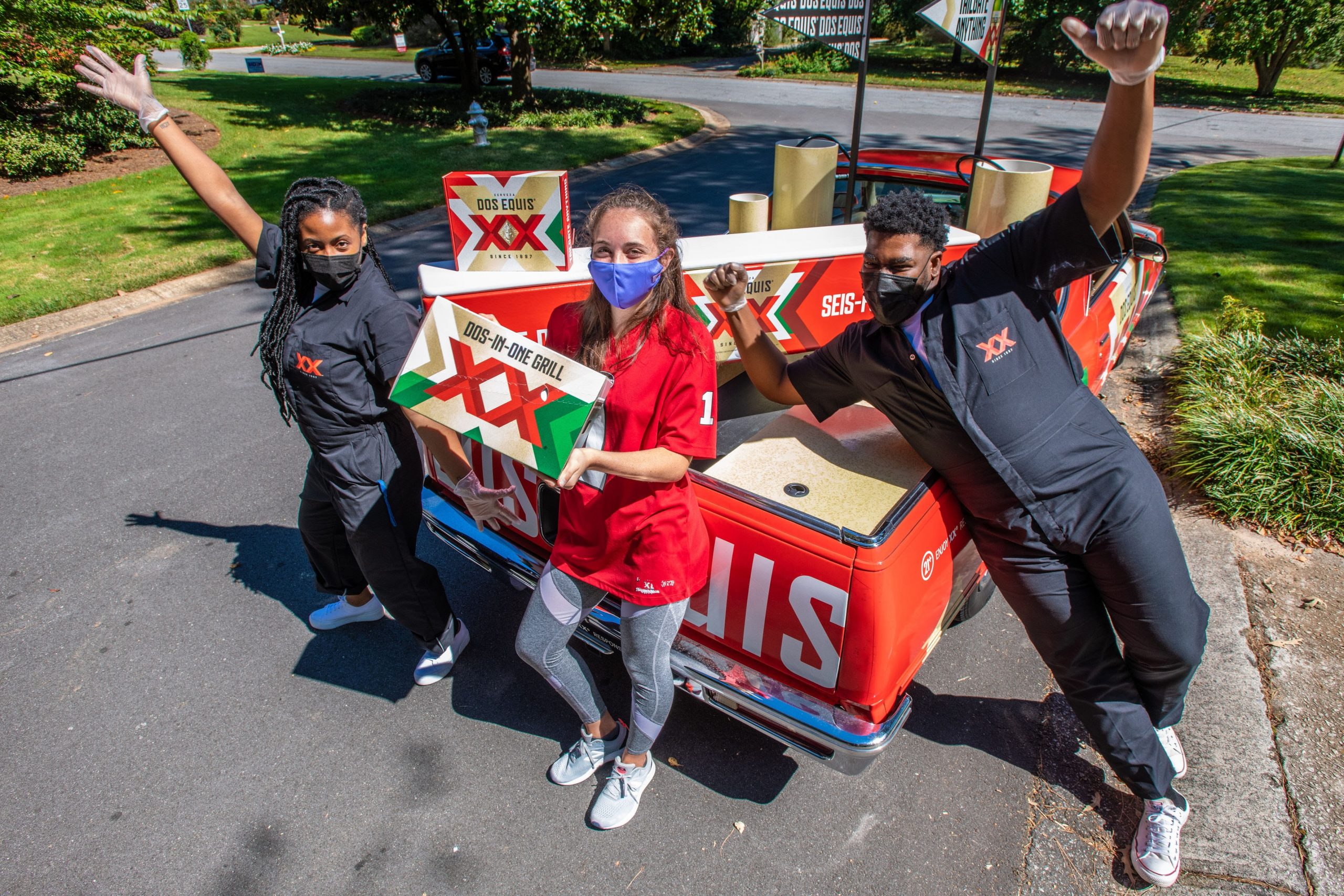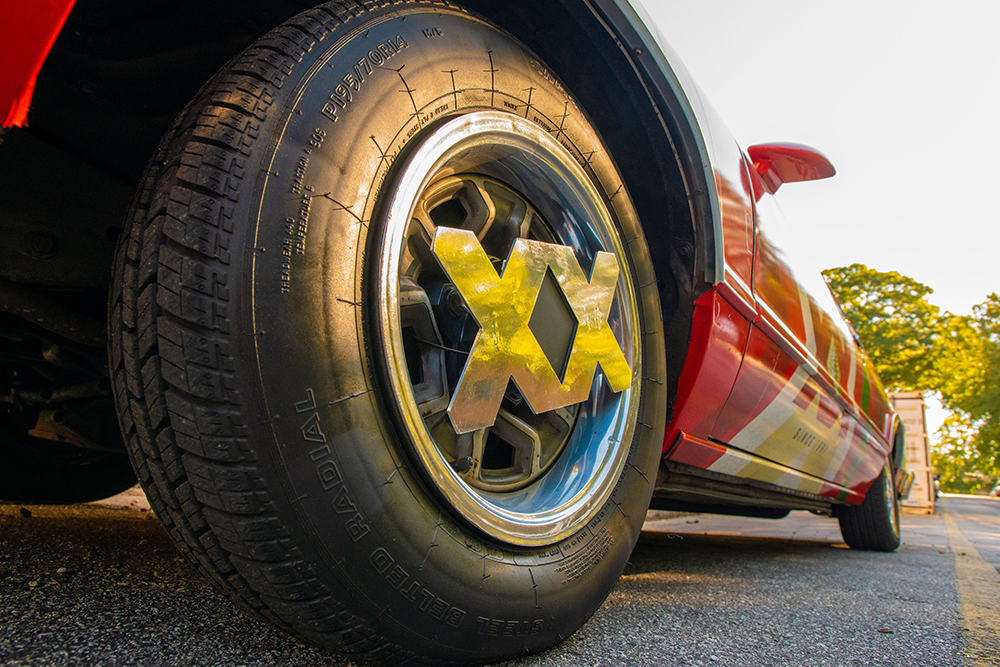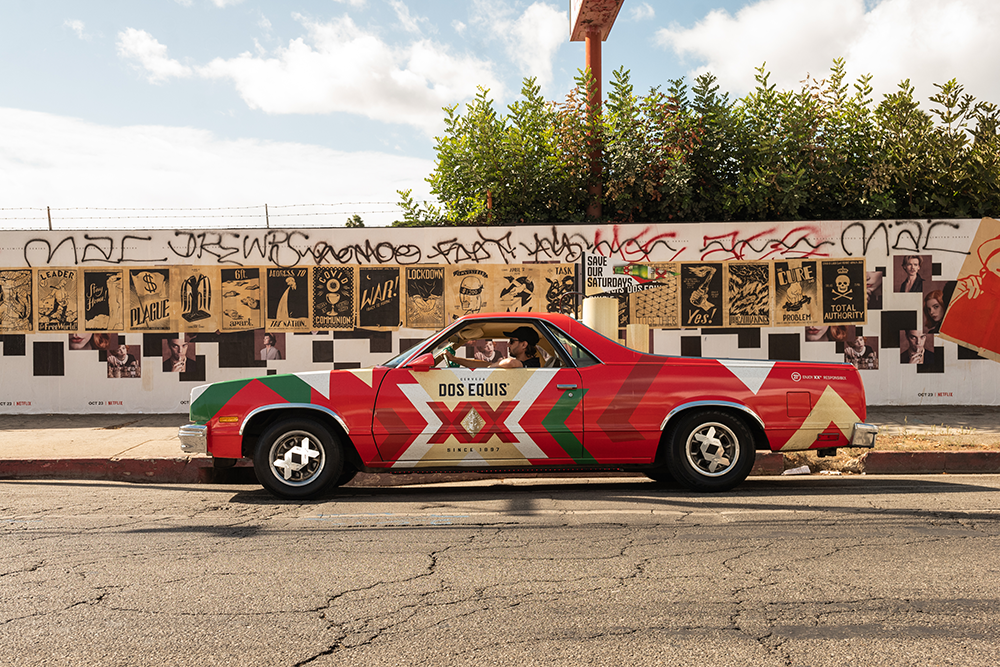 Built to Last
The XX El Camino wasn't just built for this season; it was an investment. As Dos Equis' experiential AOR, we've created a stable of turnkey experiential pieces — including the El Camino — for regional teams to use.