BÉIS — The Grove Pop Up
BÉIS, IRL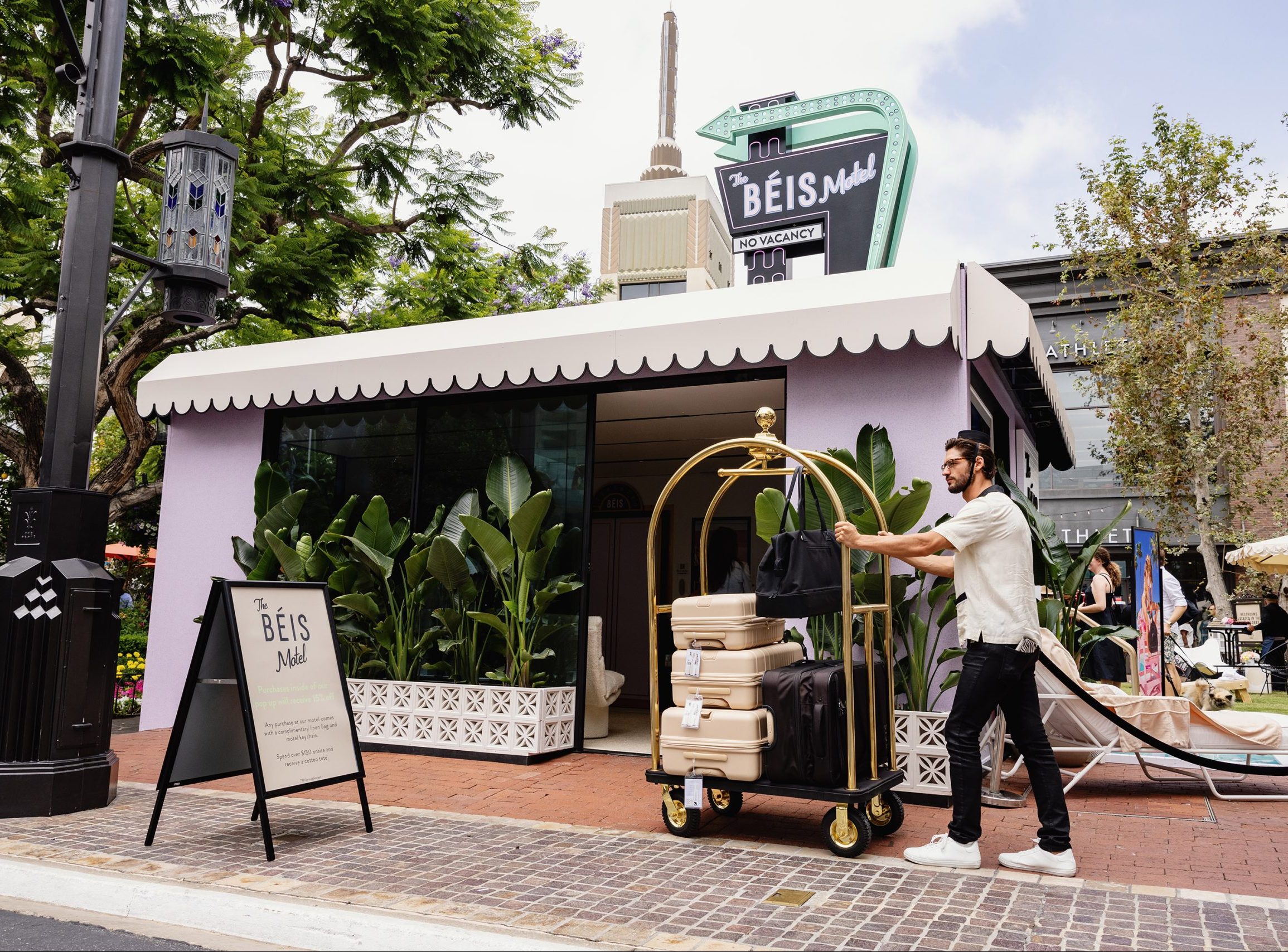 BÉIS is the hottest DTC travel accessory brand founded by beloved actress Shay Mitchell. BÉIS brought us on to translate their distinct online presence into reality featuring their limited edition Terry Collection.

Inspired by their chic photoshoots at the Trixie Motel we broke ground on The BÉIS Motel. The ultimate staycation destination for LA natives and tourists alike. It was part glamorous retail, part aspirational journeying, and it was all that everyone was talking about in LA.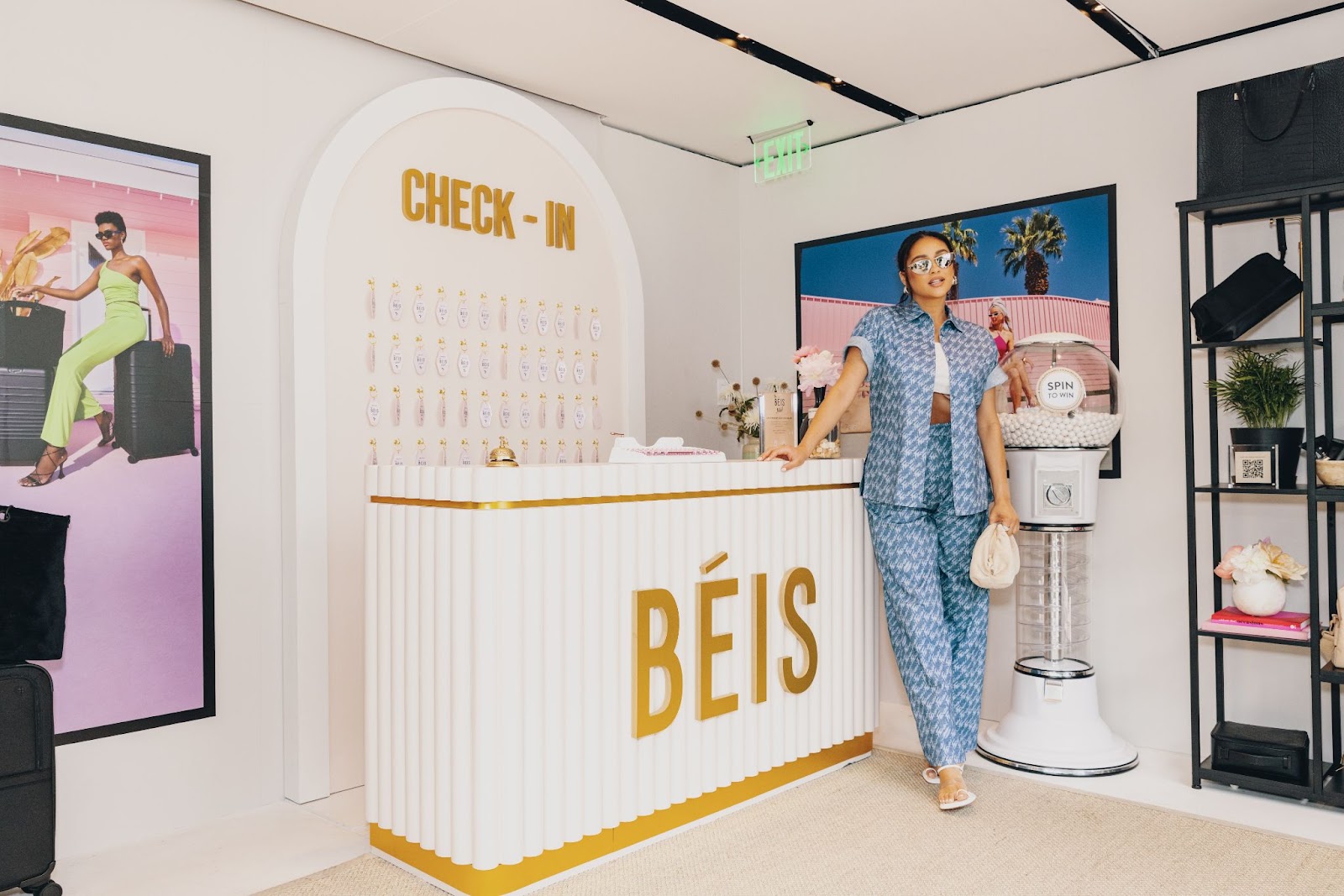 THE DESTINATION
The BÉIS Motel was centrally located in the high traffic outdoor mall, The Grove LA. 
The BÉIS motel stood out from the crowd with its modern take on the 50's roadside motel and americana style. No detail was ignored in creating a true destination for those out for a day of shopping and experience seeking. 
From a building a custom neon motel sign, to cladding a scalloped awning to the exterior, the experience felt like a permanent fixture at the Grove.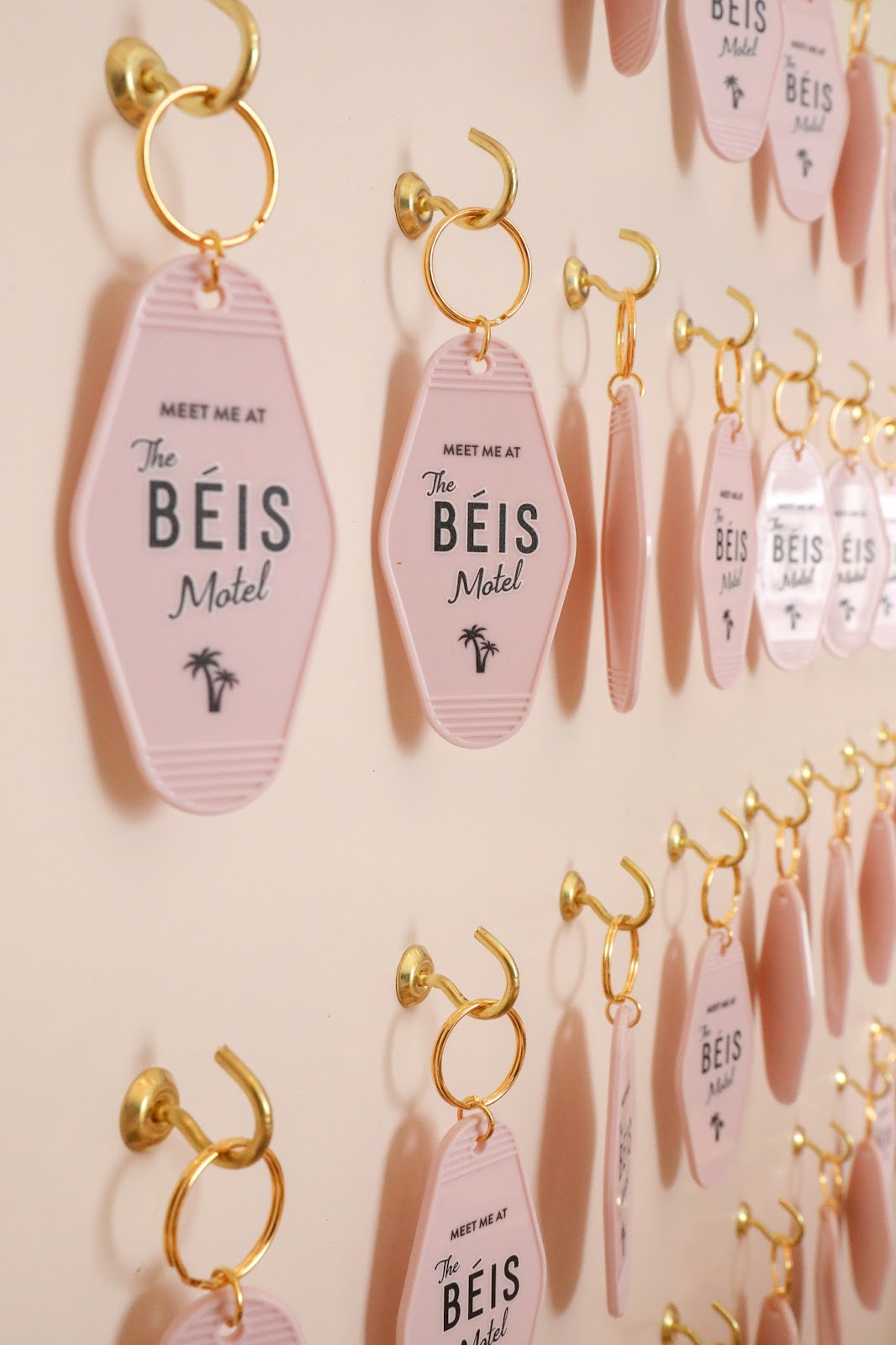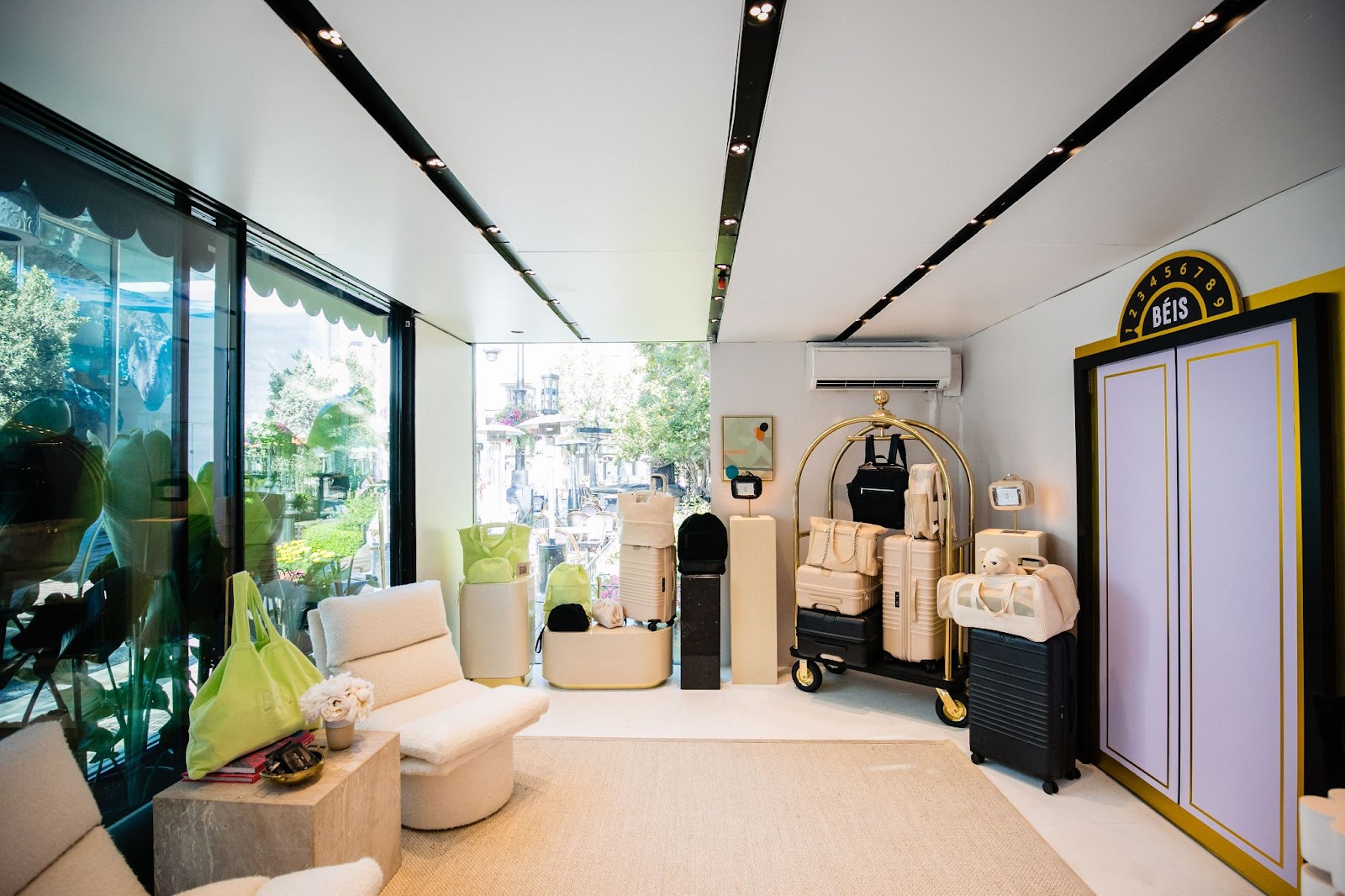 CHECK-IN
The luxe interior offered plenty of ways to explore BÉIS' world of chic travel. A magic augmented reality elevator transported guests to the iconic Trixie Motel, and a spin-to-win gumball machine gave fun opportunities to win product. Every purchase over $100 came with a limited-edition BÉIS motel key fob. 
The campaign's content was sprinkled throughout the space; blow up prints decorated the walls, reels projected on a vintage TV, and translated into travel magazines.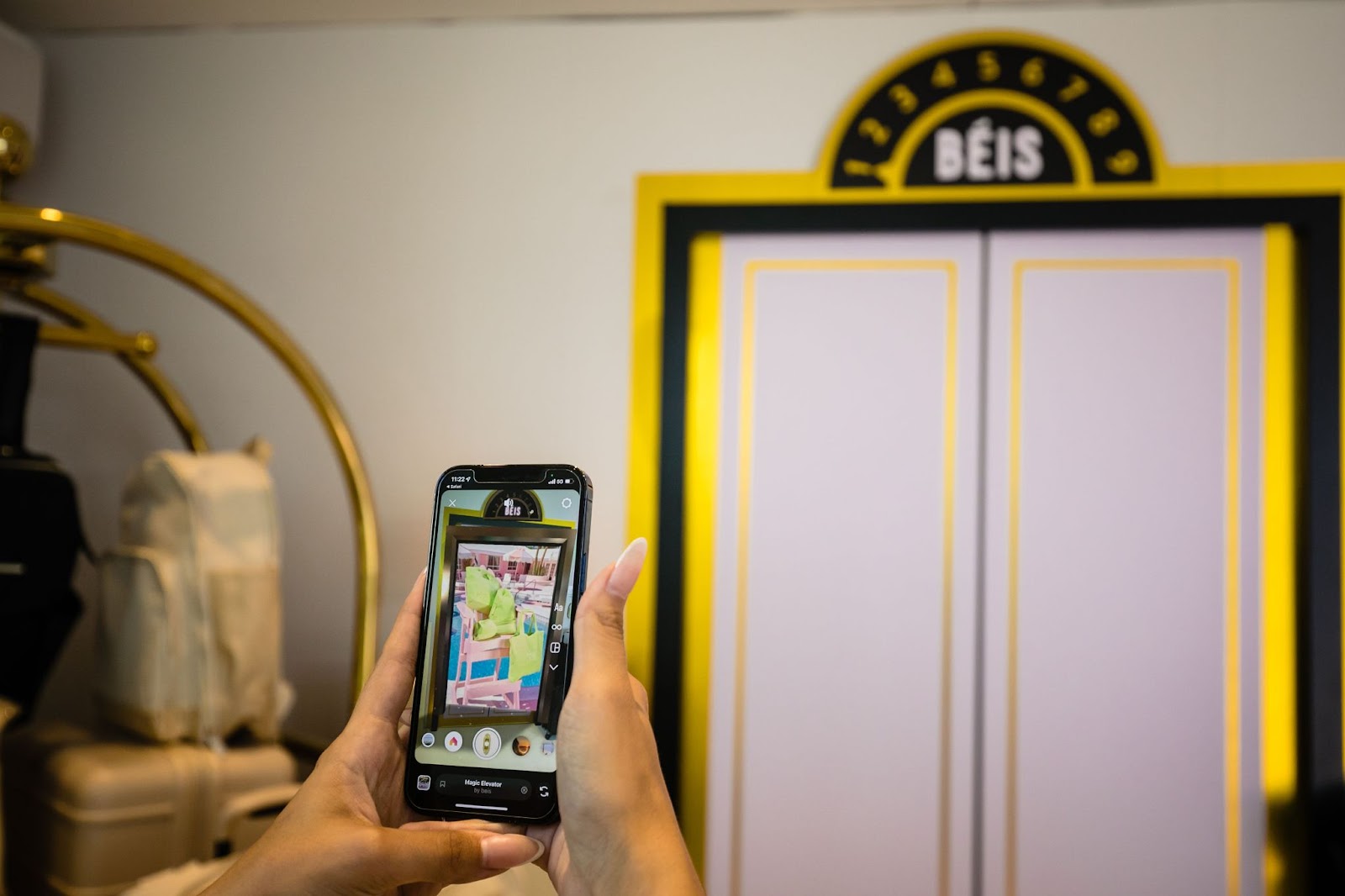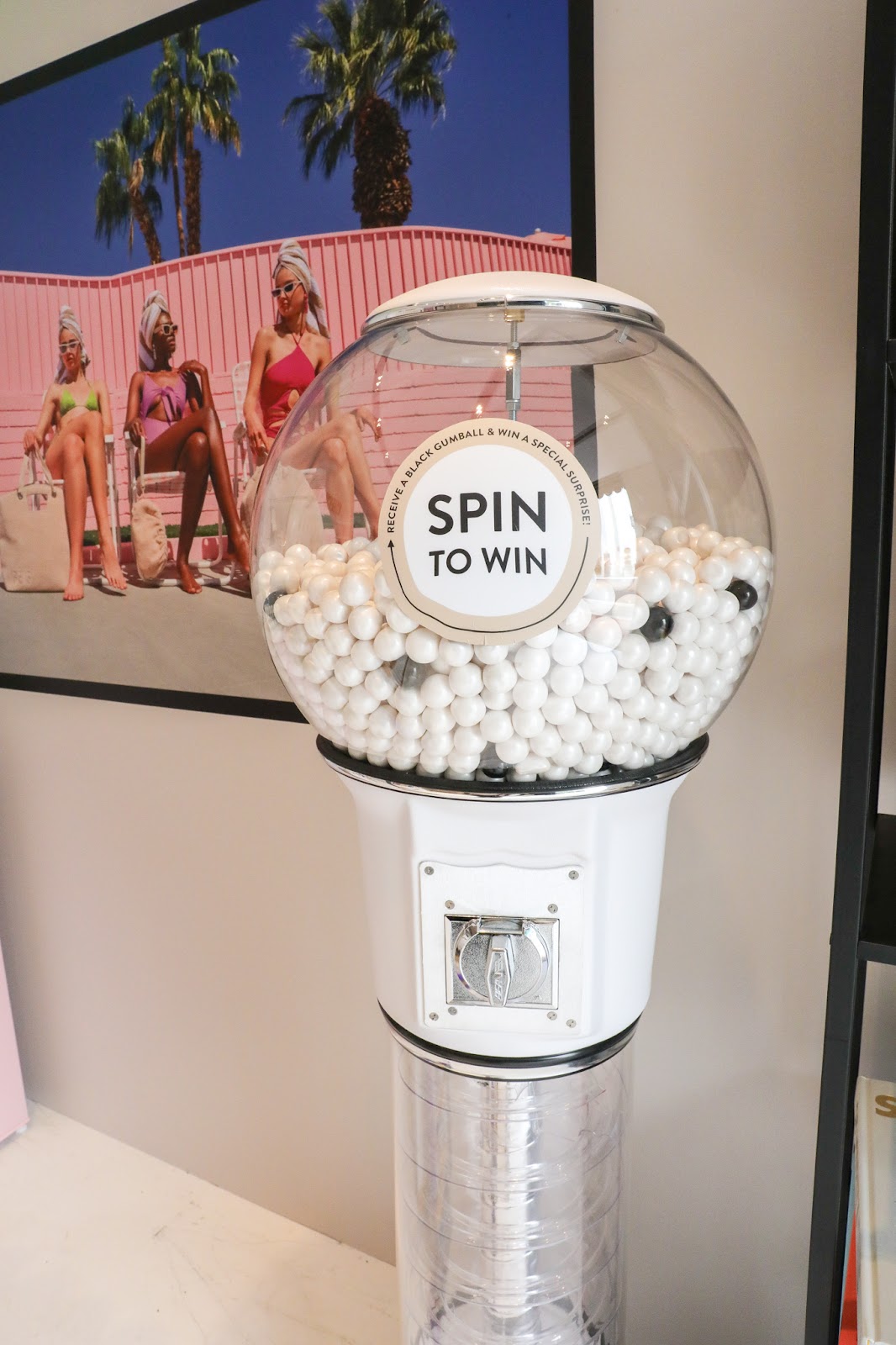 VIP PARTY
We invited our BÉISties to celebrate the launch. The Motel flowed onto the lawn for the garden-party of the season. The party included;  a beauty bar, an embroidery station, lawn games, light bites, and DJs. Everyone left with a Terry Tote field with gifts from our partners. 
We had the BÉIS-t time <3.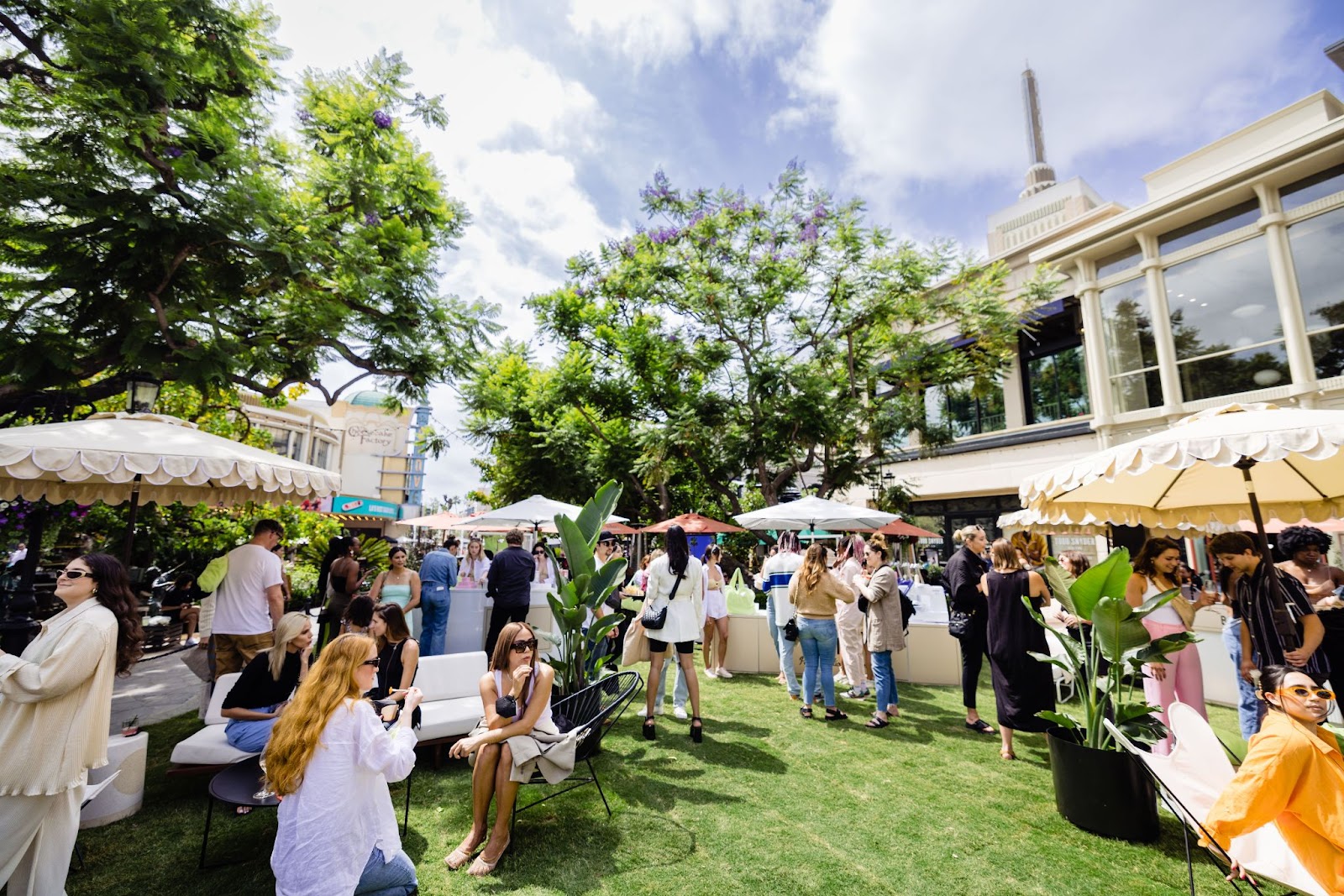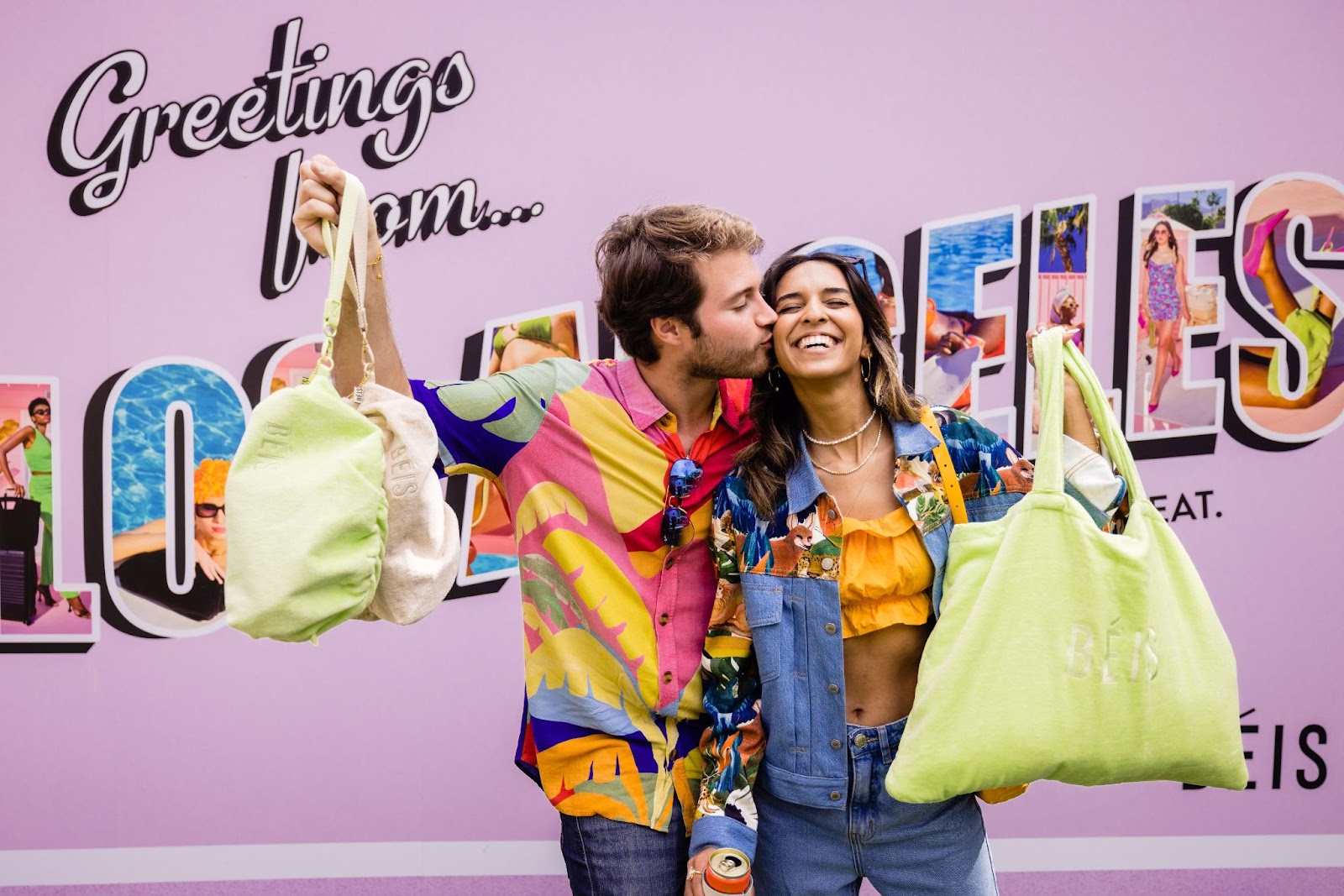 SPREADING THE WORD
Beis made their presence known throughout The Grove, not just with branded totes and Slushee cups, but with fully costumed bellhops carting BÉIS luggage throughout the mall.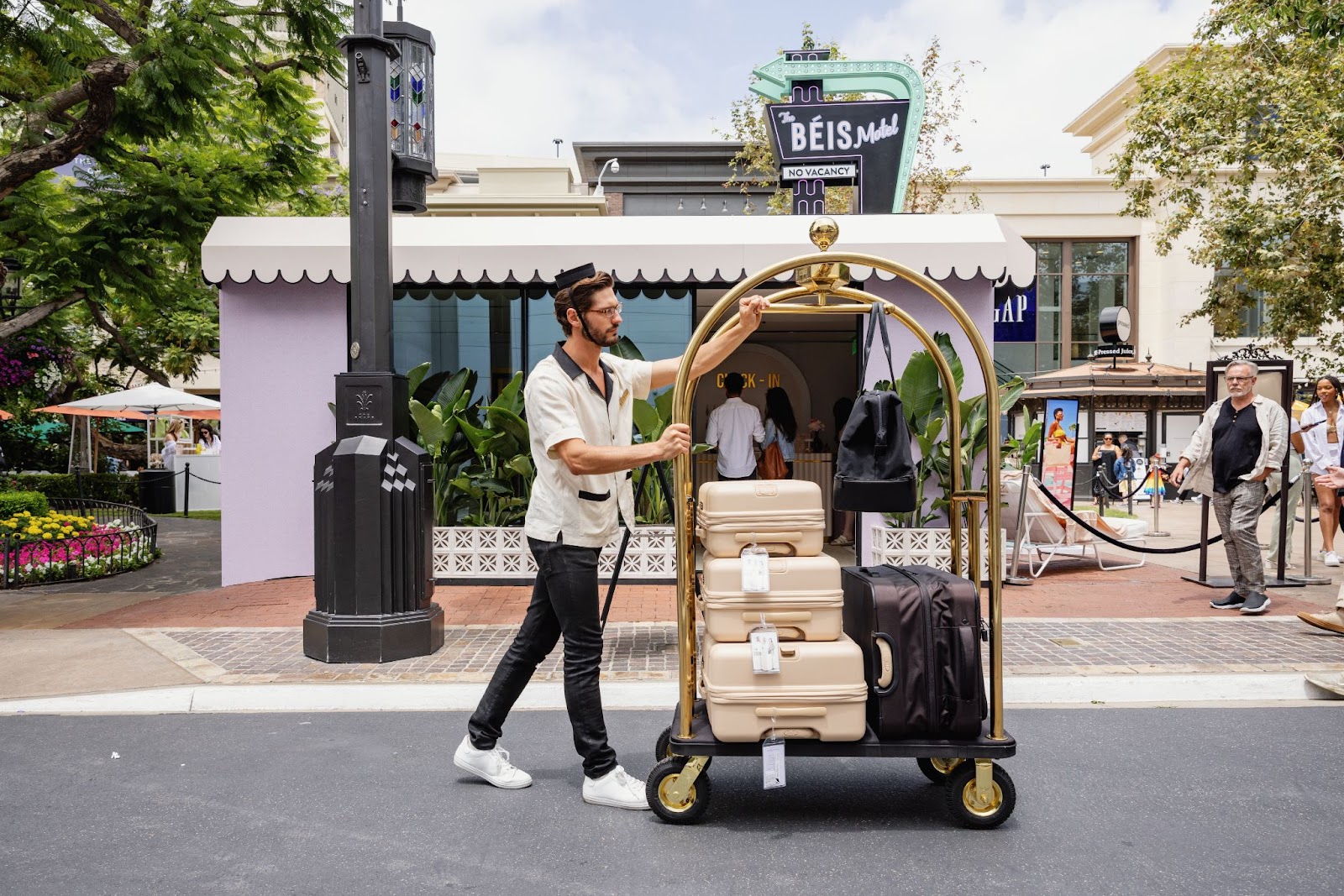 THE BEIS OASIS
Guests cooled off from the LA heat at The BÉIS Oasis. 
Besides its daily instagram-ability, The Oasis doubled as the location for our twice-monthly Poolside Slushee bar parties. The Bar  featured Onda, a hard seltzer brand also owned by Shay.