HBOMAX — The Flight Attendant
The Pre-Flight Lounge
With two years without a Coachella, festival fans were hyped about getting back to the fun, the performances, and the parties. Little did they anticipate that the hottest party would be an alcohol-free, health & wellness event.

We worked with HBO Max to promote season 2 of its hit series The Flight Attendant by hosting The Preflight Lounge: a refuge from the Coachella music festival where guests could relax and recharge, ready to come back strong for the next day of music and parties.

We built out a compelling and immersive experience that brought to life themes from Season 2 like wellness, mental health, and sobriety. By creating organic moments that highlighted various elements of the show's IP, we were able to cut through the boozy noise at Coachella and excite guests.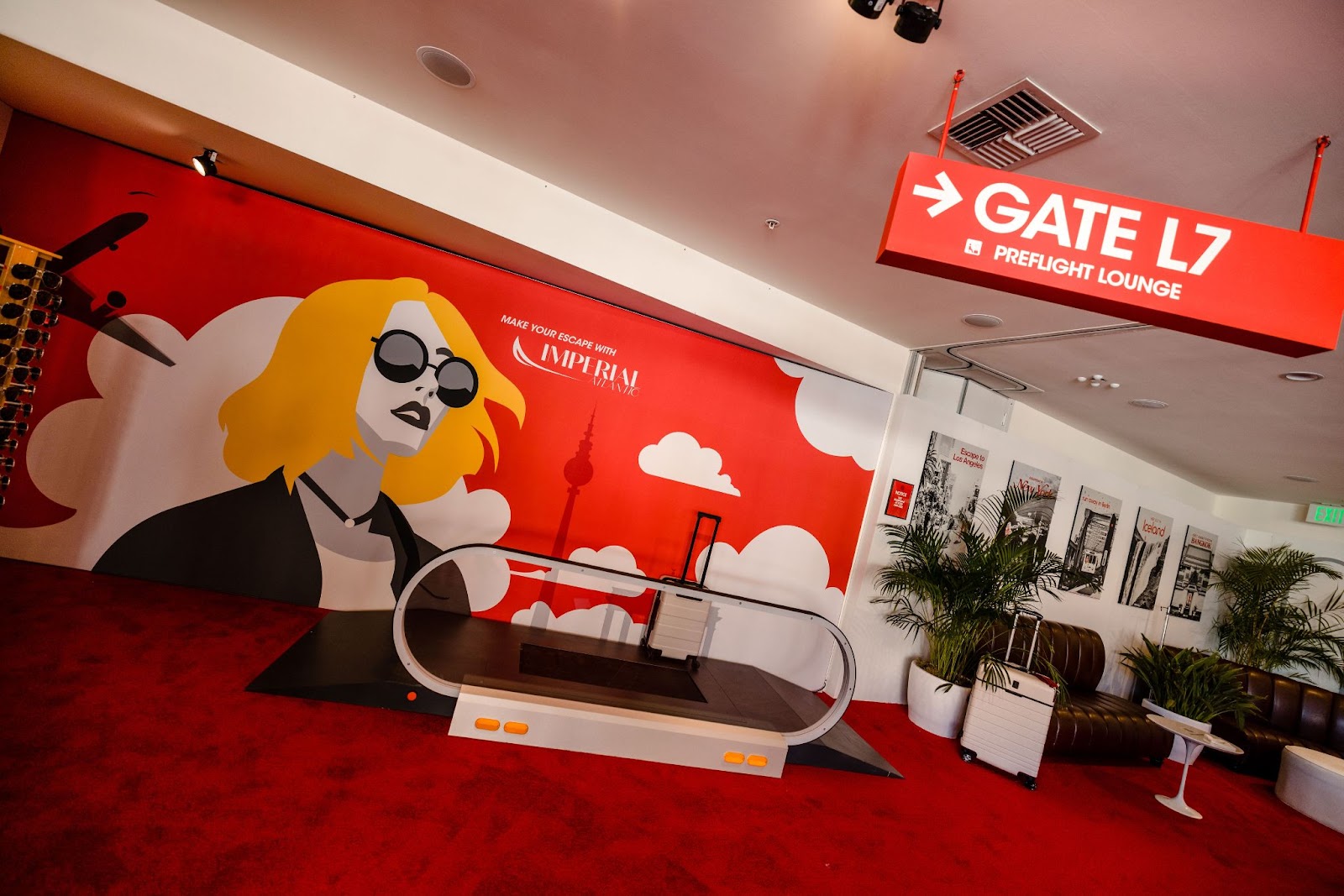 NOW BOARDING
This two-day event took flight by engaging press, influencers, and celebrities to live like the show's main protagonist, Cassie, for an afternoon. We built out a lively and immersive experience that focused on Season 2's storylines about wellness and sobriety in ways that were light-hearted and very approachable. We did this by building out a multi-room experience with multiple interactive experiences and easter eggs from the show.  
There were so many ways to enjoy your time at the experience that people stayed much longer than we anticipated, which is saying a lot when hosting a particularly jaded audience that's seen it all.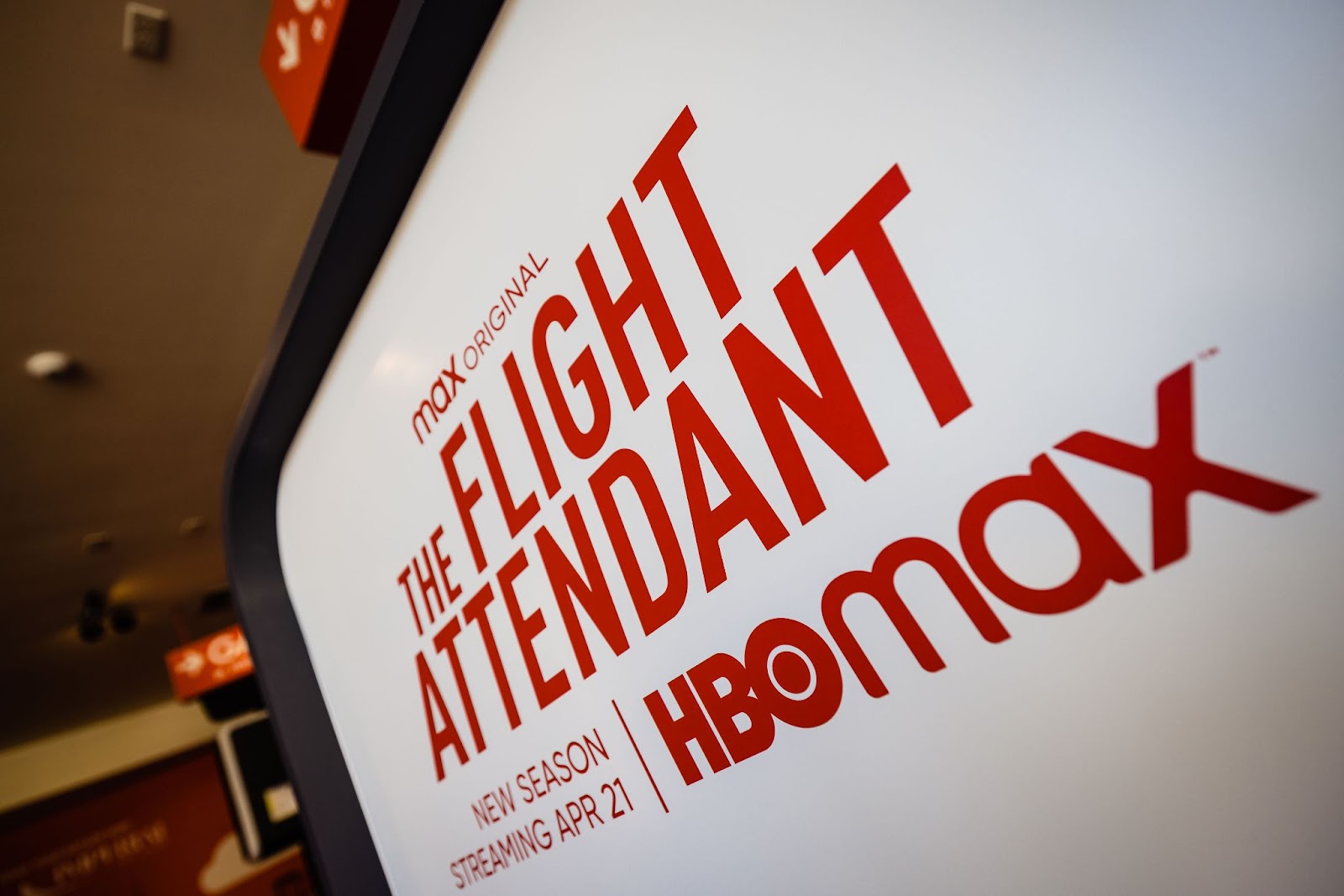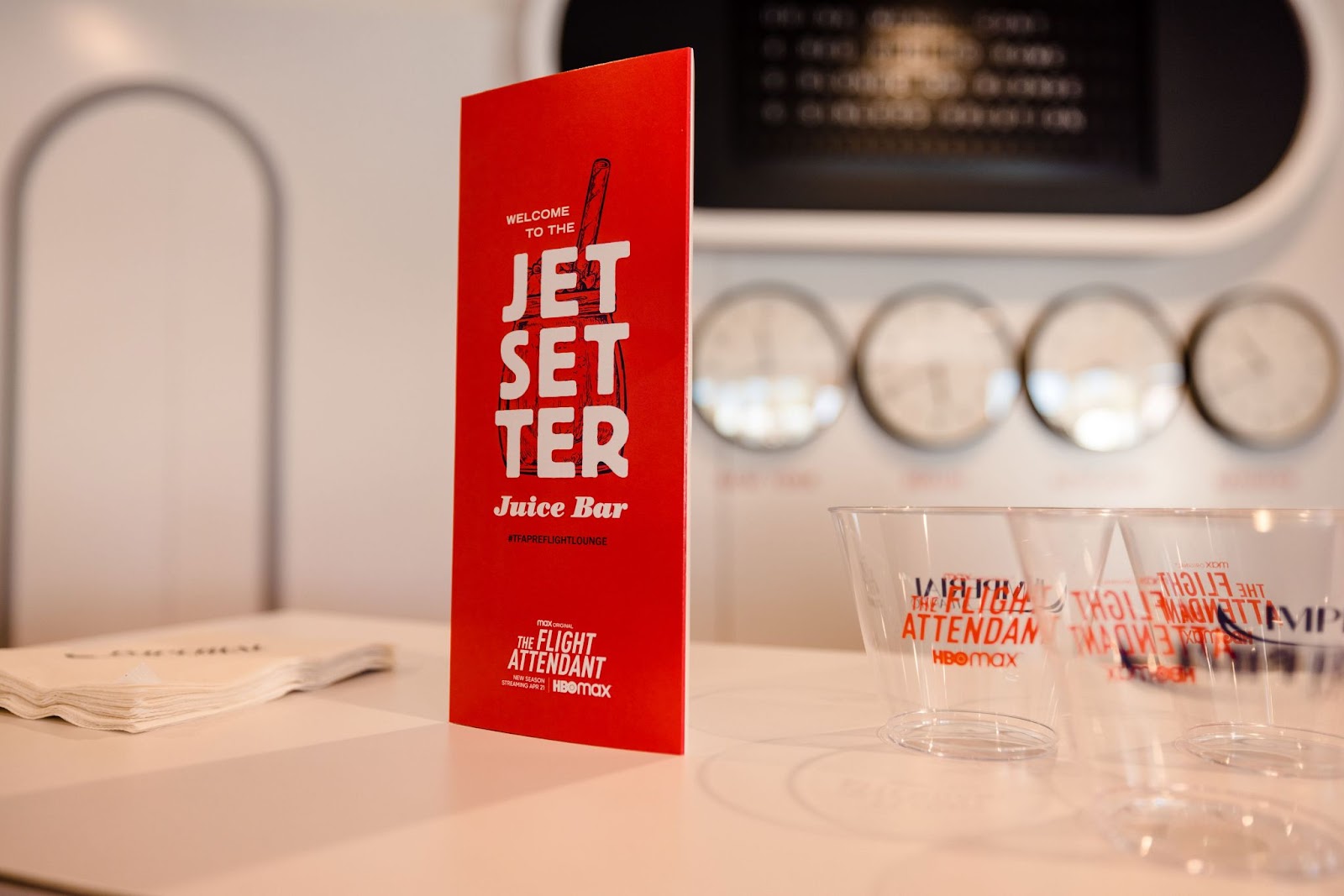 TAKE-OFF
Our immersive activation created special touchpoints that brought The Flight Attendant to life:
— A moving Imperial Walkway that captured FOMO-inducing GIFs
— Pre-Flight Lounge, which allowed guests to cool off, hang out, and grab a drink
— Wellness Center, which gave passengers an opportunity to relax and recharge with vitamin injections, facials, and meditation sessions
— Imperial Newsstand served as our swag station
— A "secret room" added a spy moment, where a two-way mirror allowed you to see the party events while hidden
— Travel posters from destinations in the show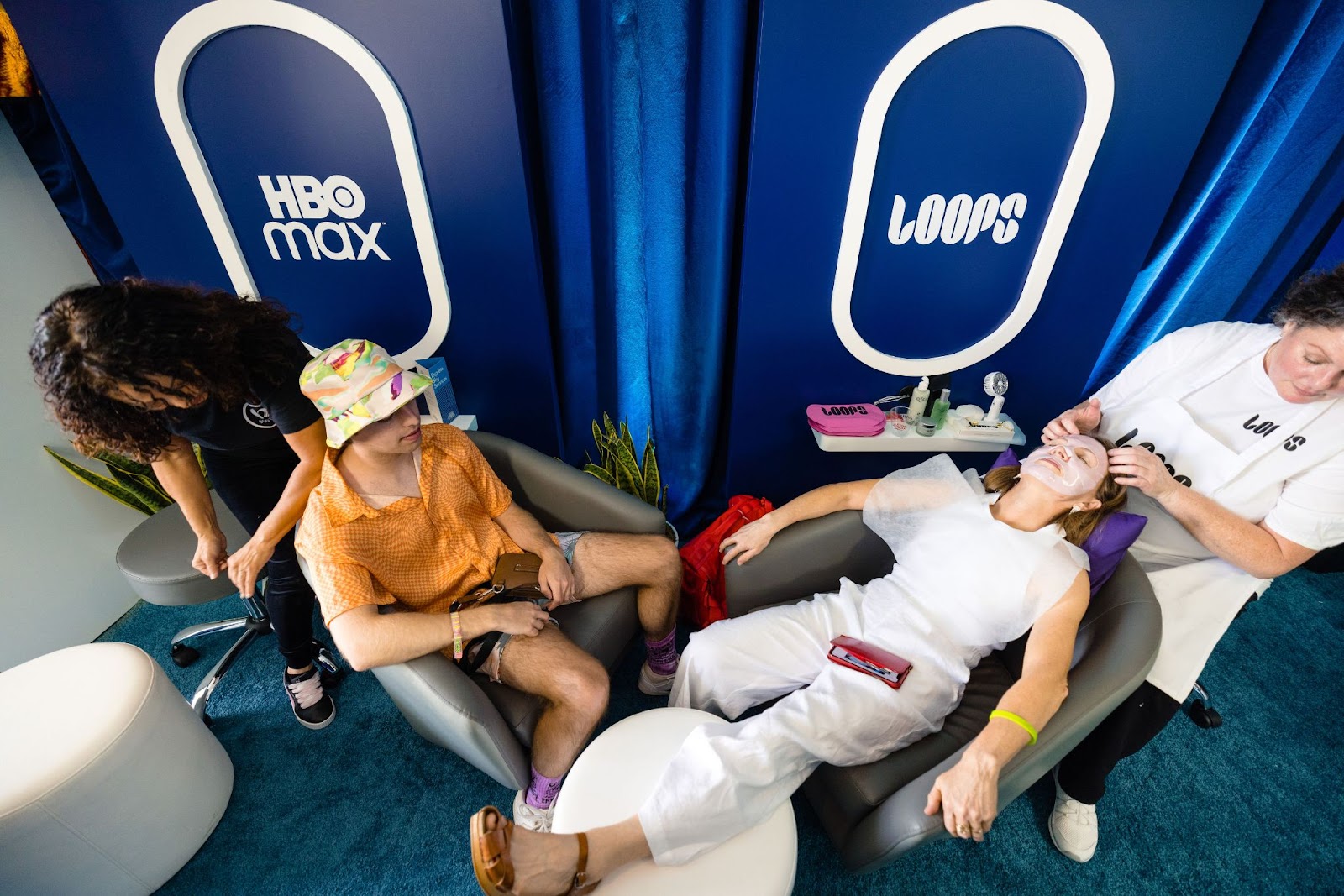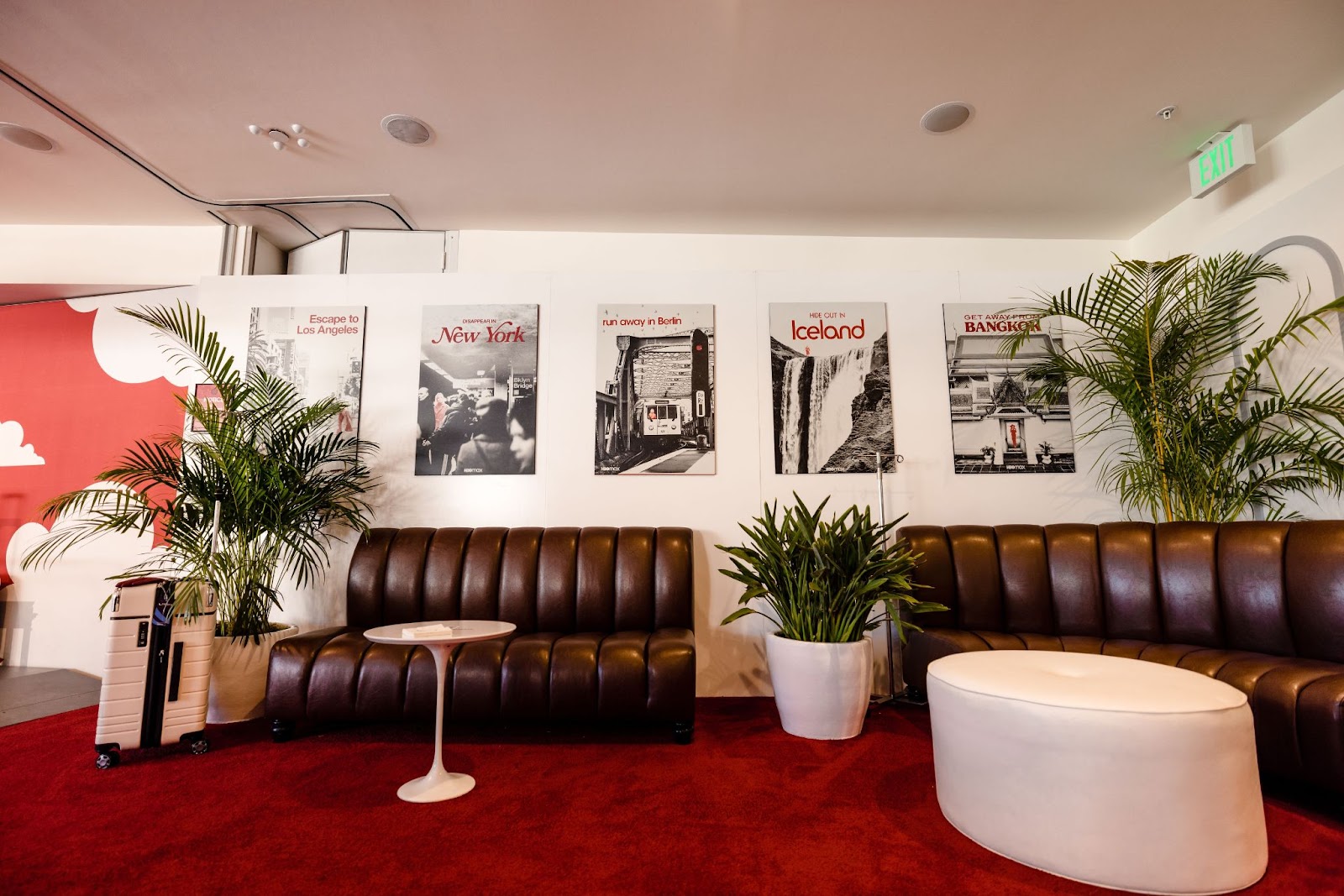 LAYOVER AT THE ACE
The experience was designed for a sustained experience, where guests weren't expected to float through the event, they were invited to soak it all up, and where the pampering was almost endless. Executed at the Ace Hotel Palm Springs, this invite-only event drew celebrity and influencer attendees alike, many staying well beyond their standard appearances durations.
Custom scenic builds within the Ace utilized this iconic hotel's existing design features and, dare we say, added even more flare to this glamour destination.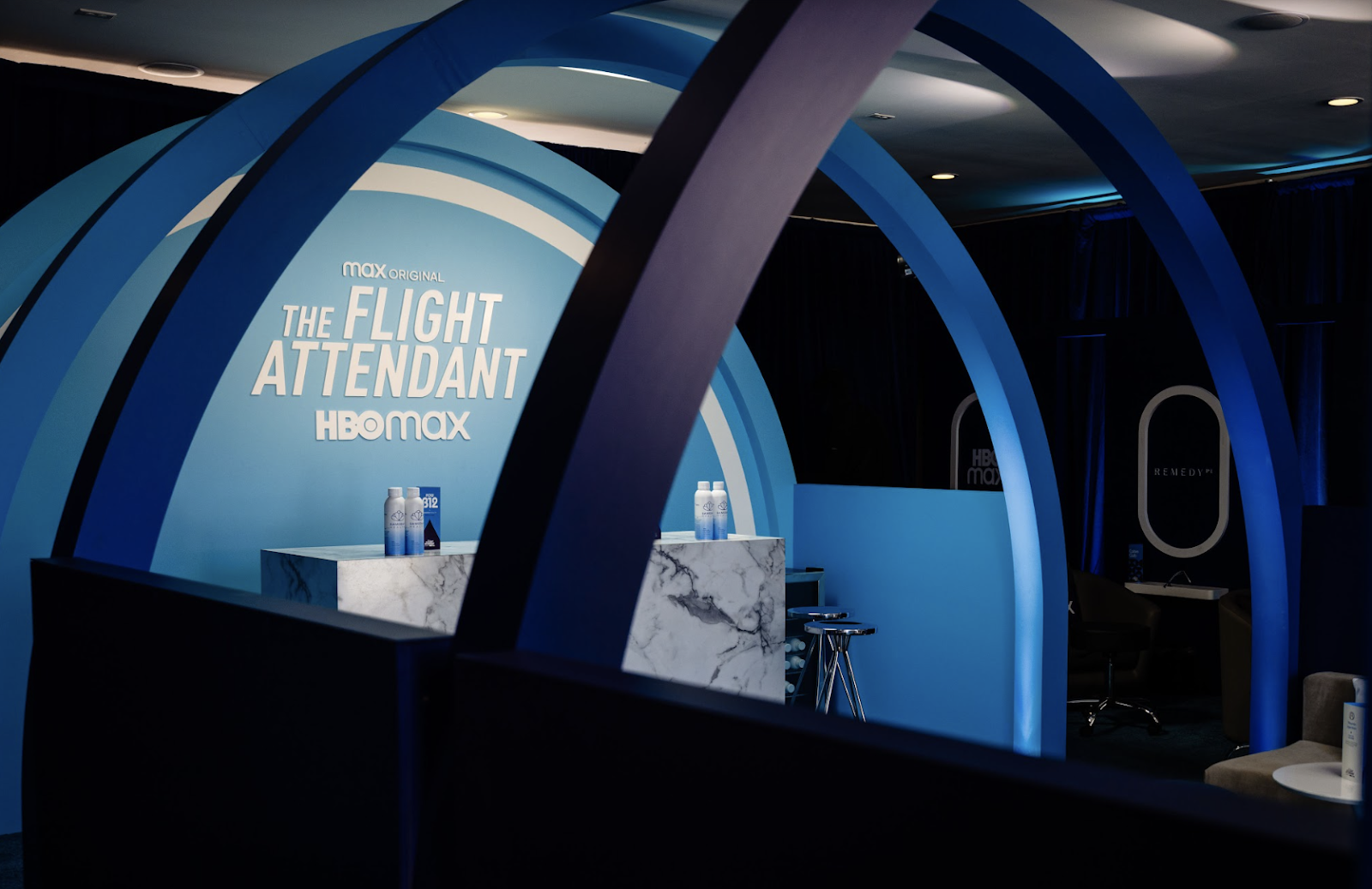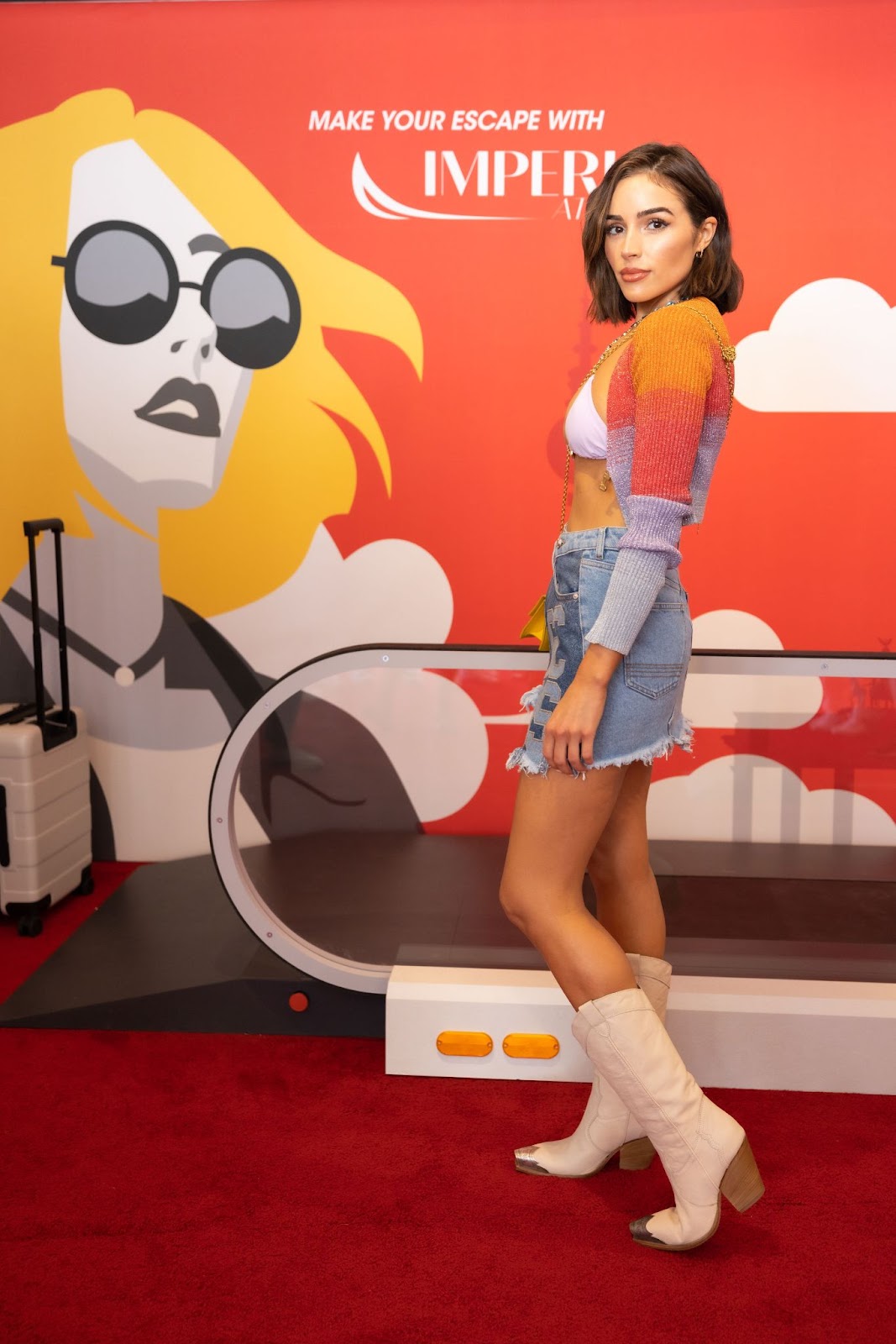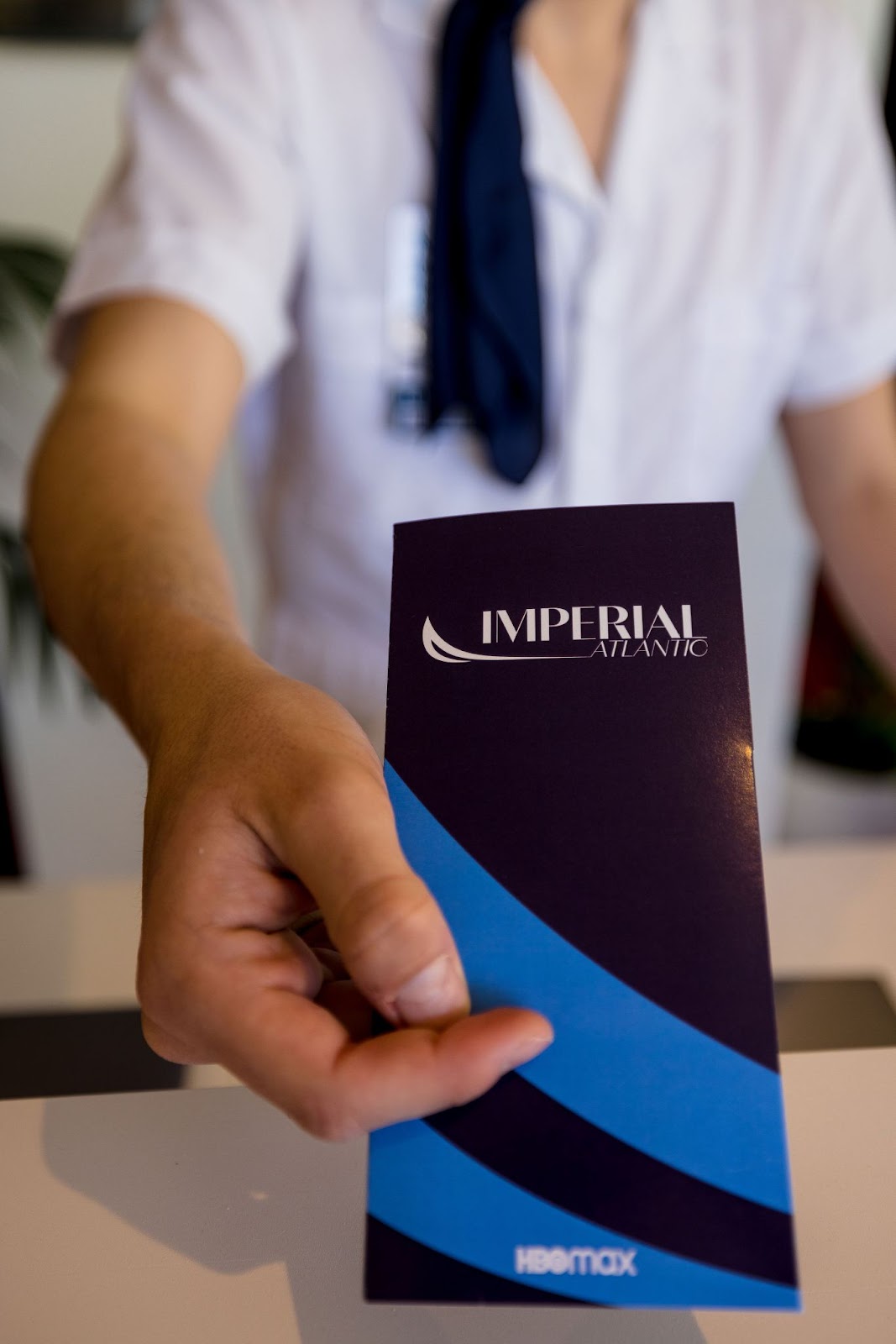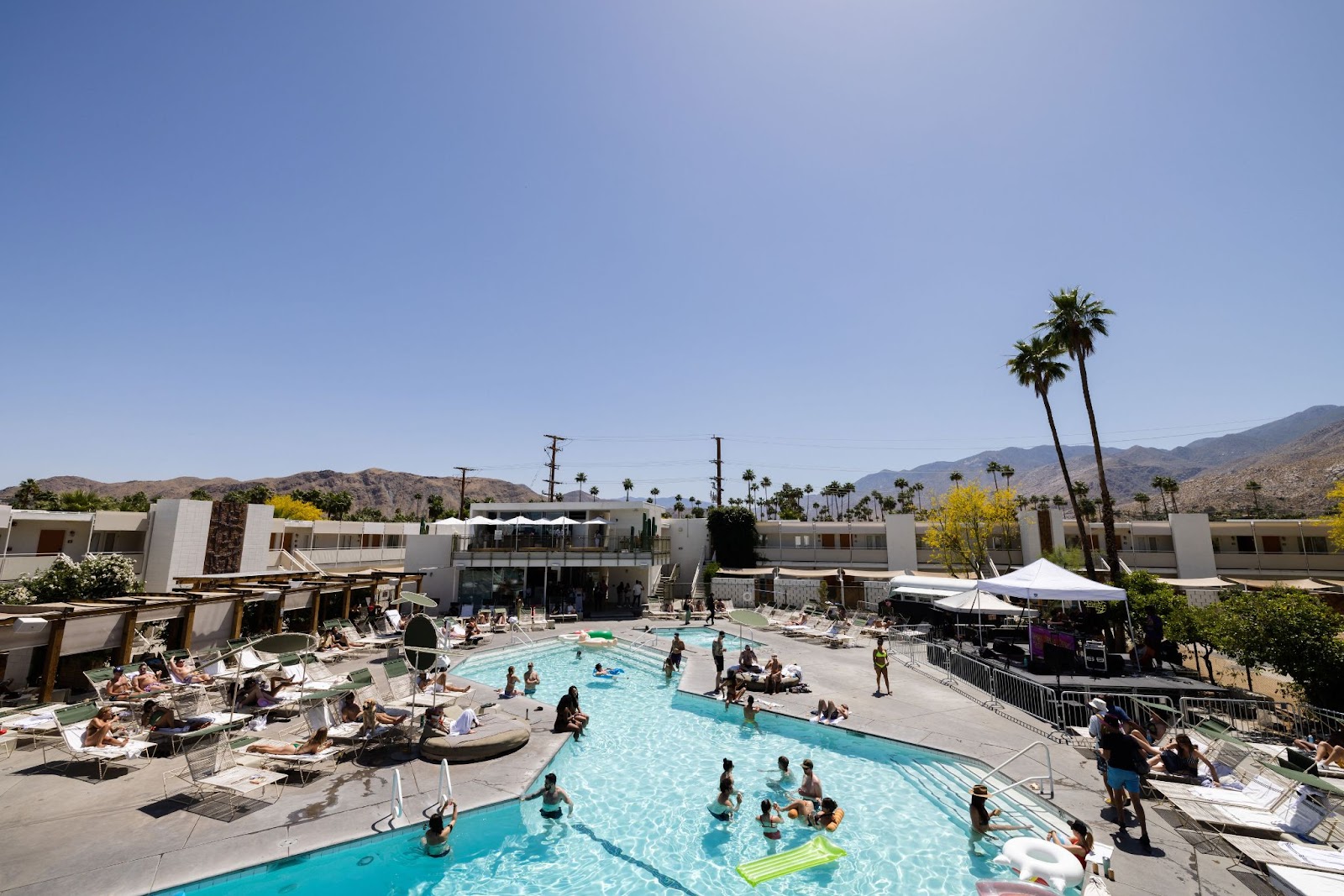 FIRST CLASS TREATMENT(S)
It wasn't about giving our guests an ordinary spa experience, we gave them access to some of the newest spa innovations because that's what impresses the Coachella crowd.
We collaborated with partners including Brentwood Home, which provided yoga mats and meditation cushions; SameDayHealth, which kept guests hydrated with IV drips; and Loops, which provided revitalizing face masks to bring the spa to life.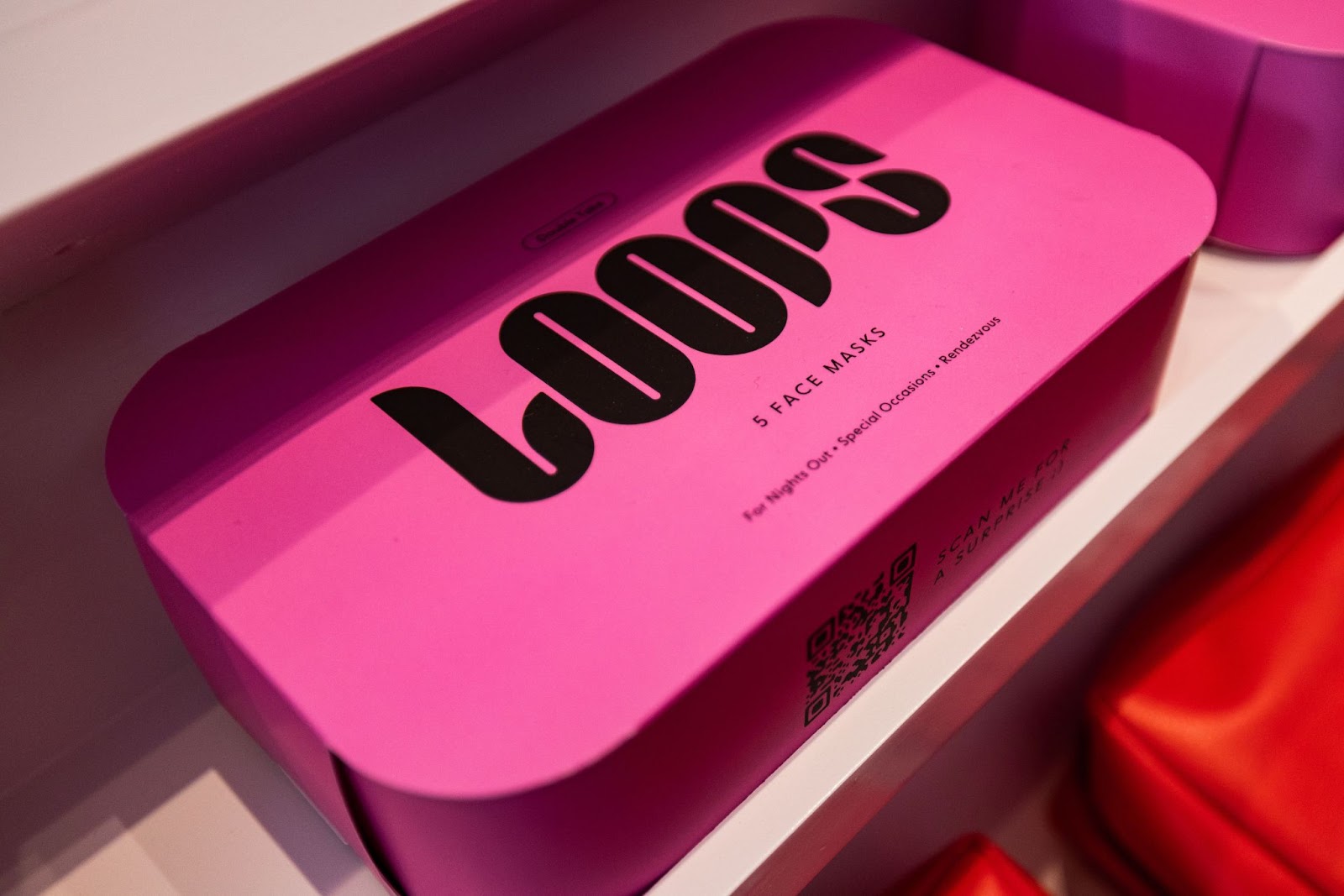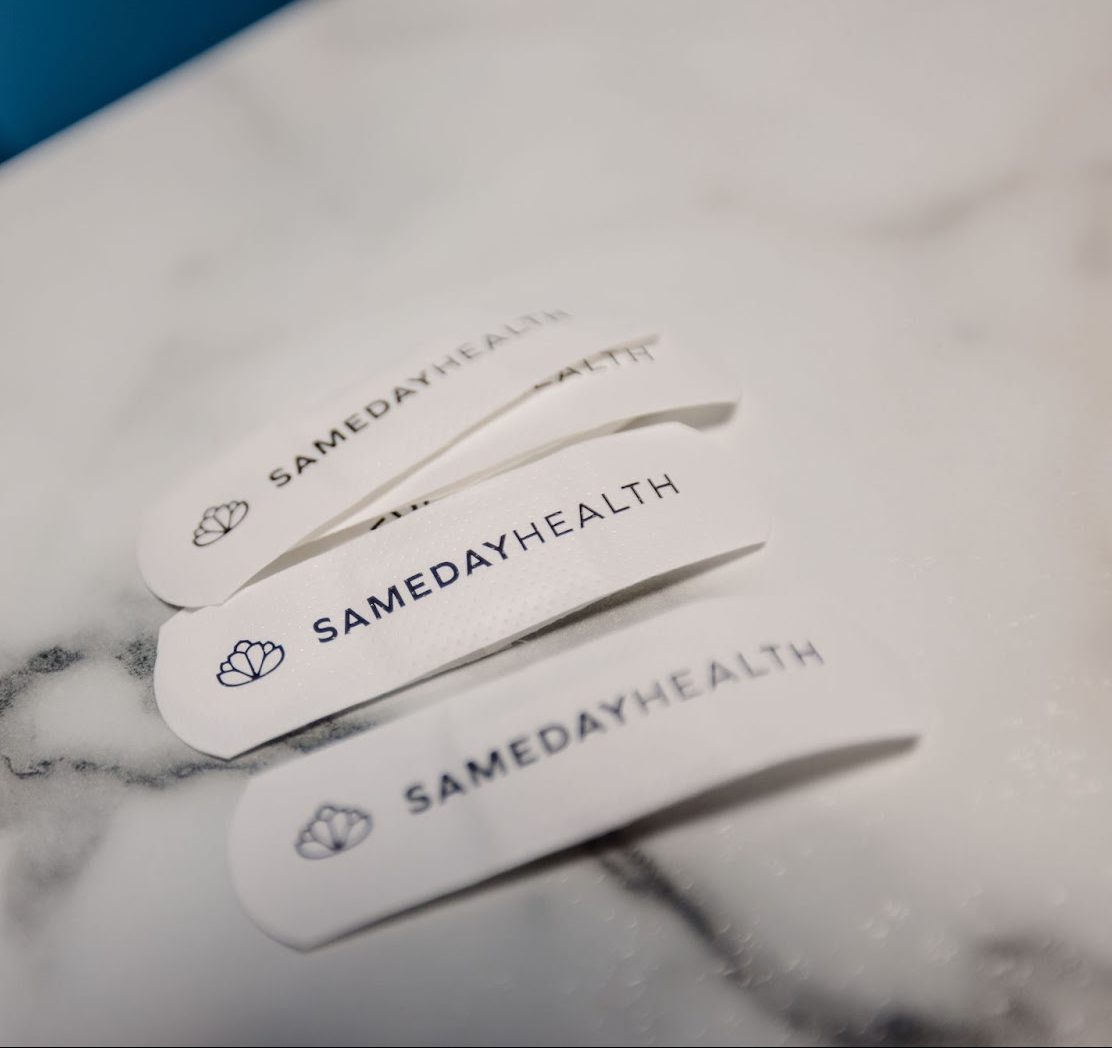 CAN I GET A WINDOW SEAT?
Spring in the desert is meant to be enjoyed outside, so that's why we offered a variety of yoga and meditation classes on the second-floor patio.
The space also hosted post-treatment hangs, pool-people watching, and photo ops.