Dos Equis — Dos Become One
Love (and Football) Is in the Air
The most popular month to get married? September.

The first month of college football? September.

This puts college football fans in quite a predicament, but we teamed up with Dos Equis to help one pair of fans have their (wedding) cake and eat it too by throwing them the ultimate tailgate wedding.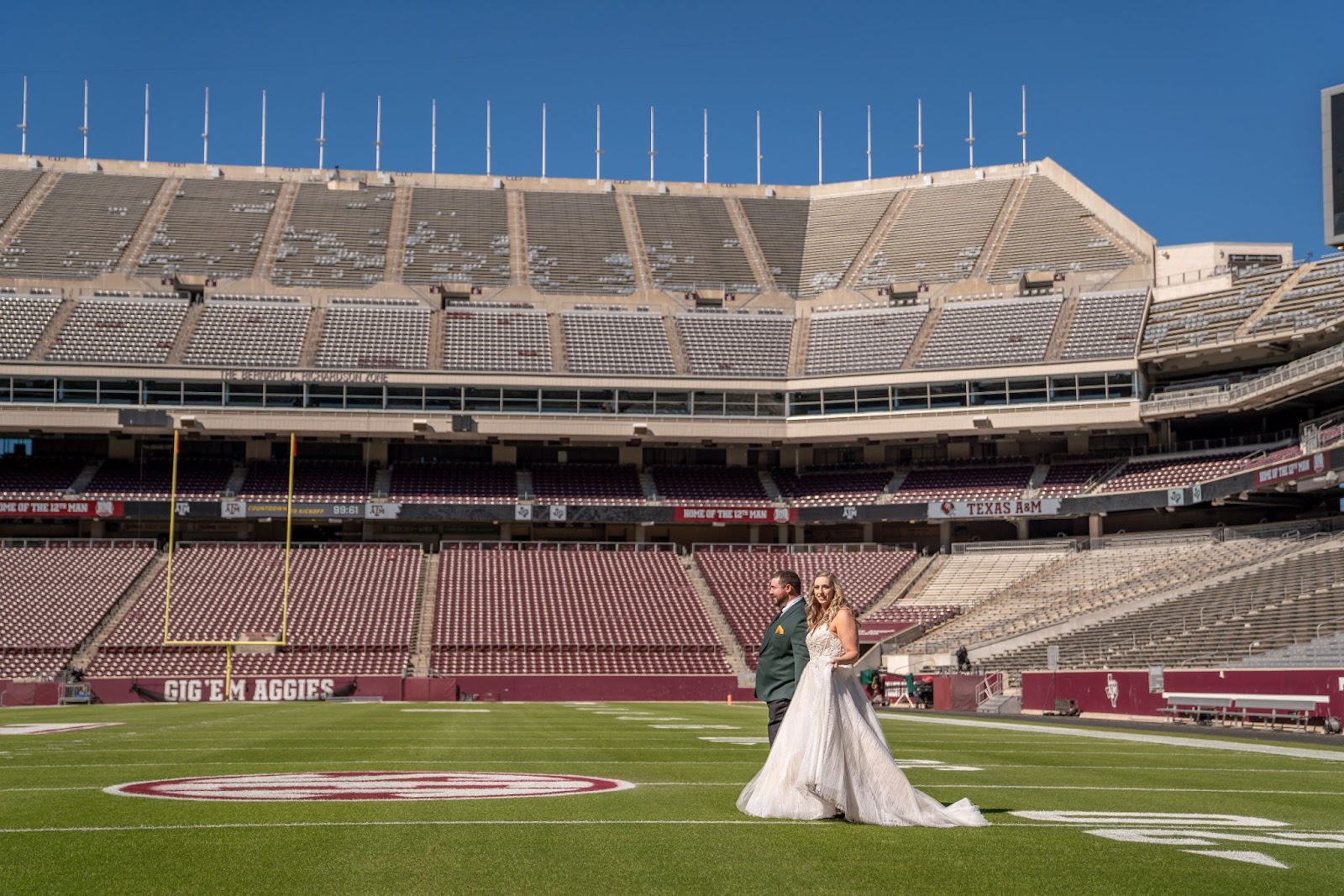 TACKLING A LIFE TOGETHER
We considered every moment of the experience, from a first look on the field to having Fox Sports personality, Charlotte Wilder, officiate the ceremony — which we timed perfectly to end with a stadium flyover.
After a Dos-fueled reception, the couple headed to a pair of special 'honeymoon suite seats' to watch the game.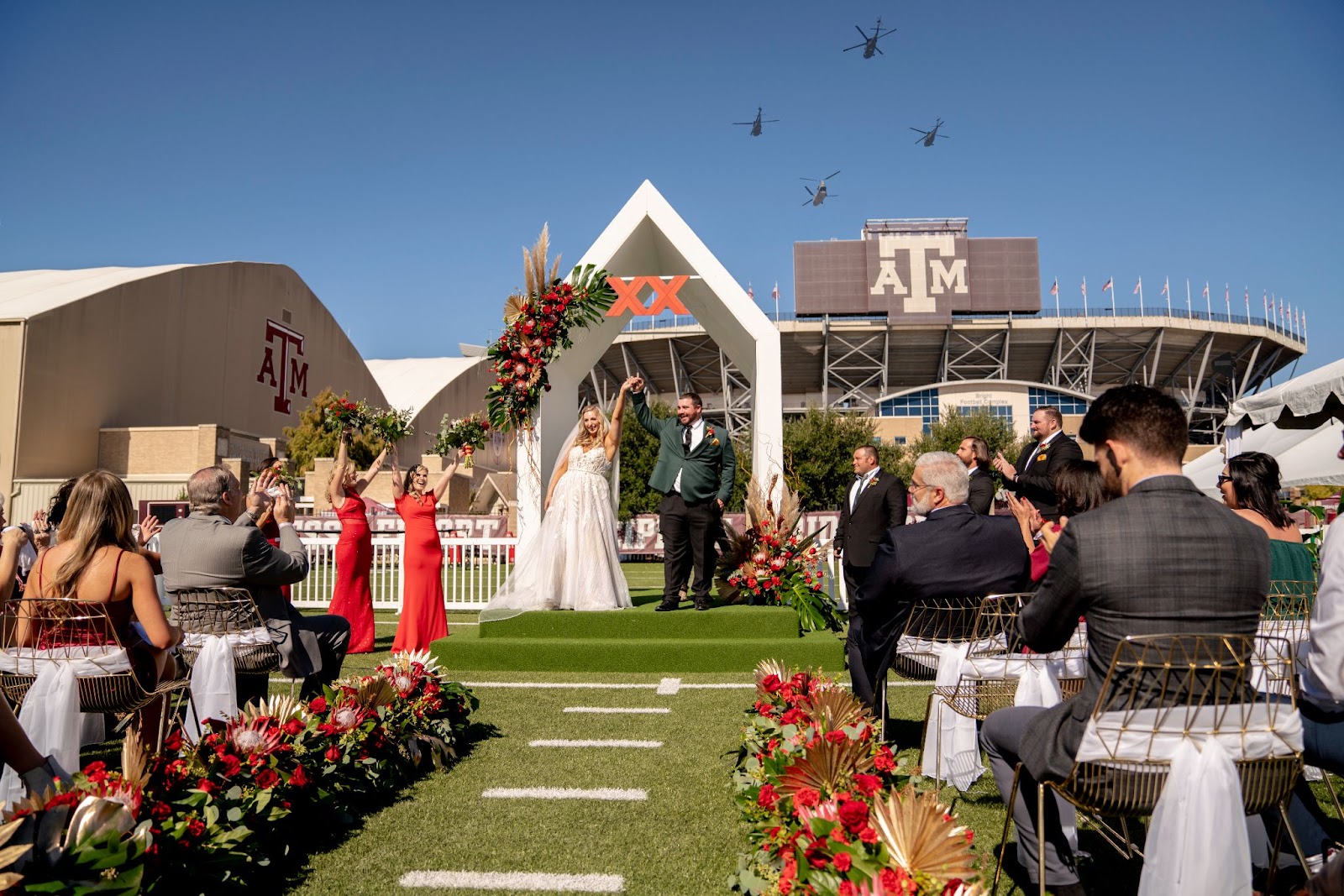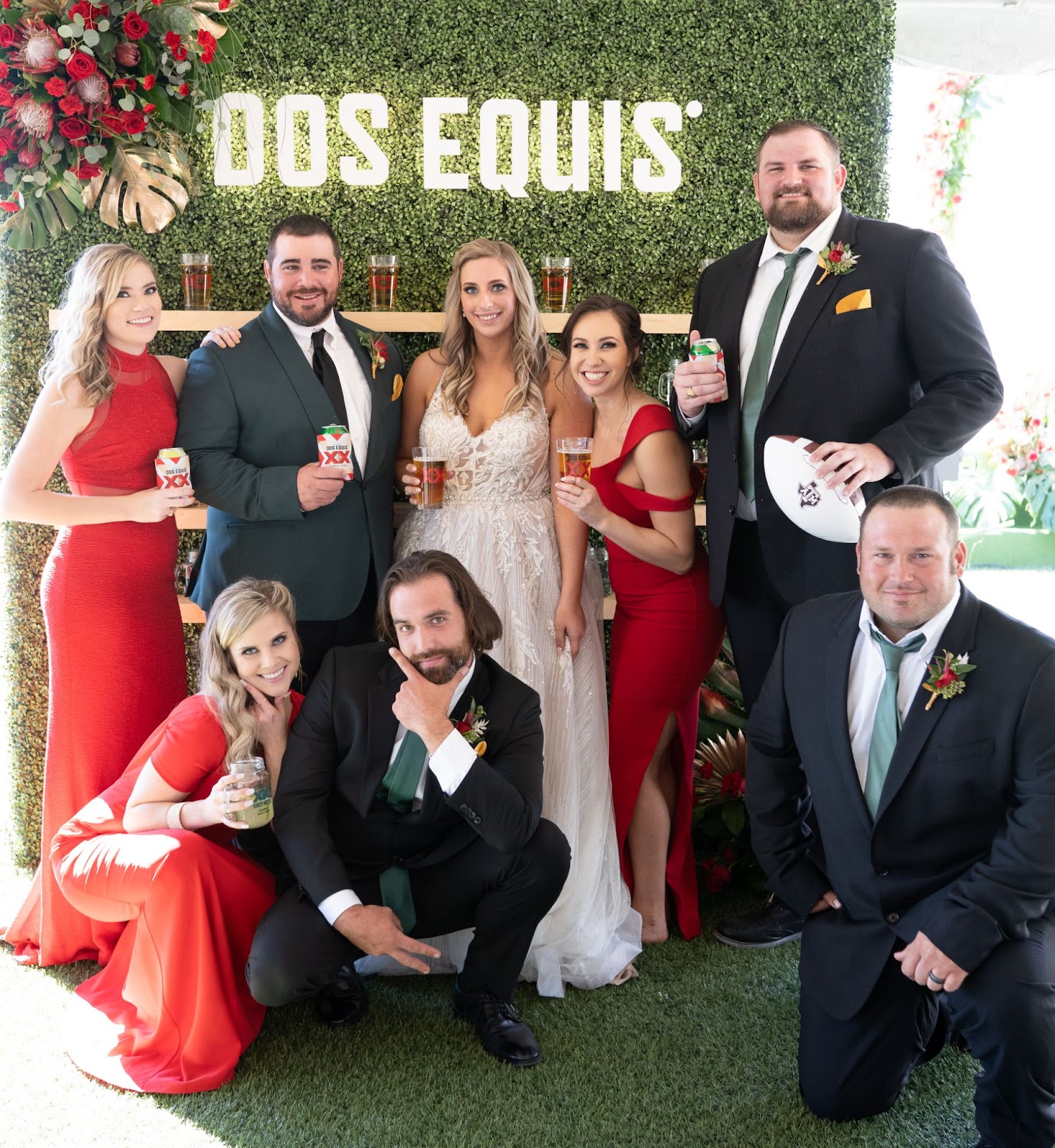 And to top it all off, we whisked the newlyweds off in a branded El Camino, which took them to a romantic ride in a Dos Equis hot air balloon.