Target — Favorite Day
Dance for Treats
To drive awareness, trial, and buzz around Target's new snack line, Favorite Day - we utilized a cross-channel combo of experiential, social, and influencer partnerships.

The Favorite Day "Dance for Treats" campaign centered around a pop-up vending machine touring 4 markets. We asked guests to show off their dance moves in exchange for full-size product giveaways. A social extension engaged a diverse group of influencers to promote the brand and get followers to share a dance for treats, insisting that indulgence is a part of a balanced lifestyle!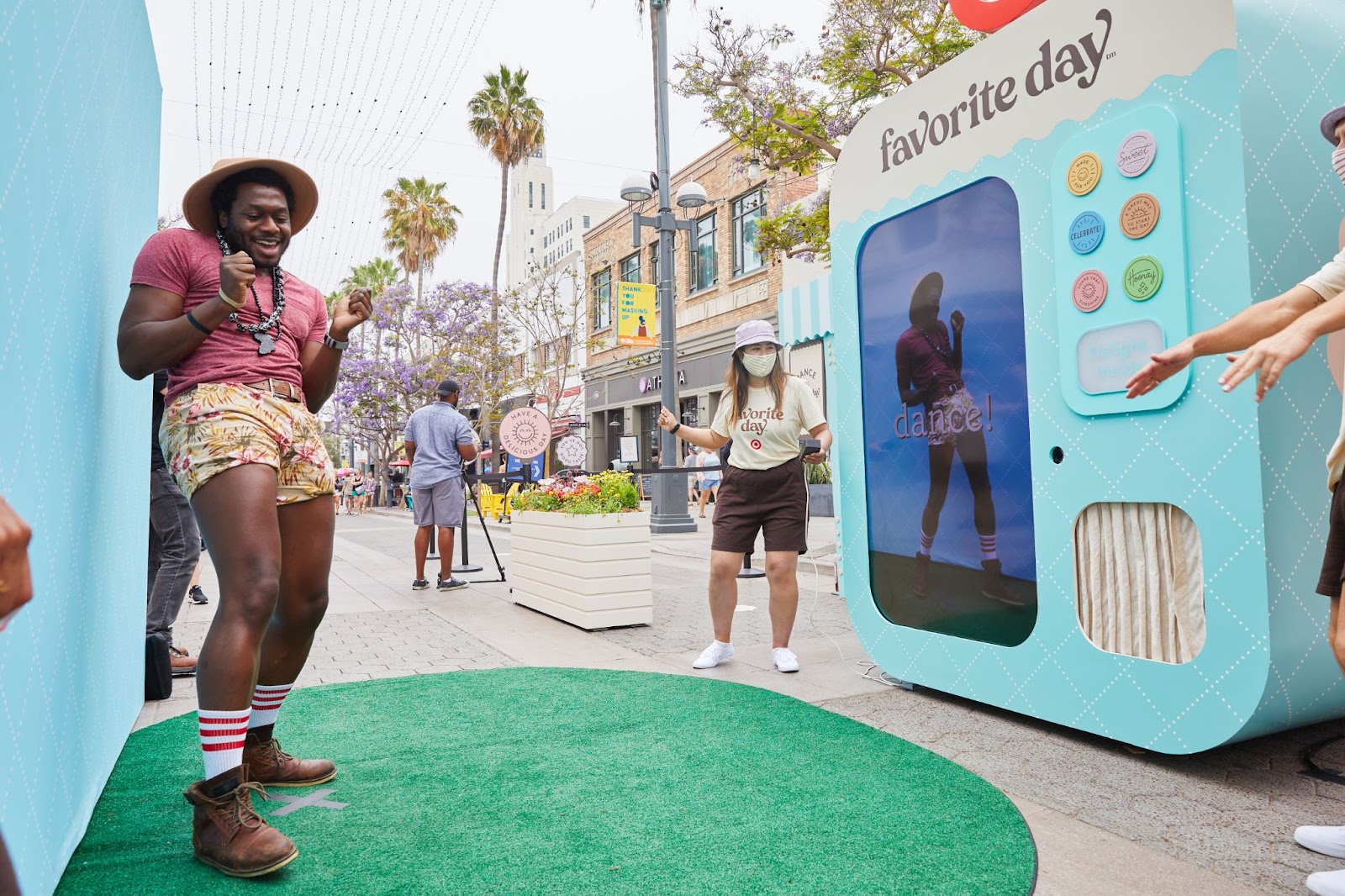 DANCE FOR TREATS
Guests stepped up to the dance-activated vending machine to show off their moves. After the dance, the machine dispensed a full size Favorite Day treat.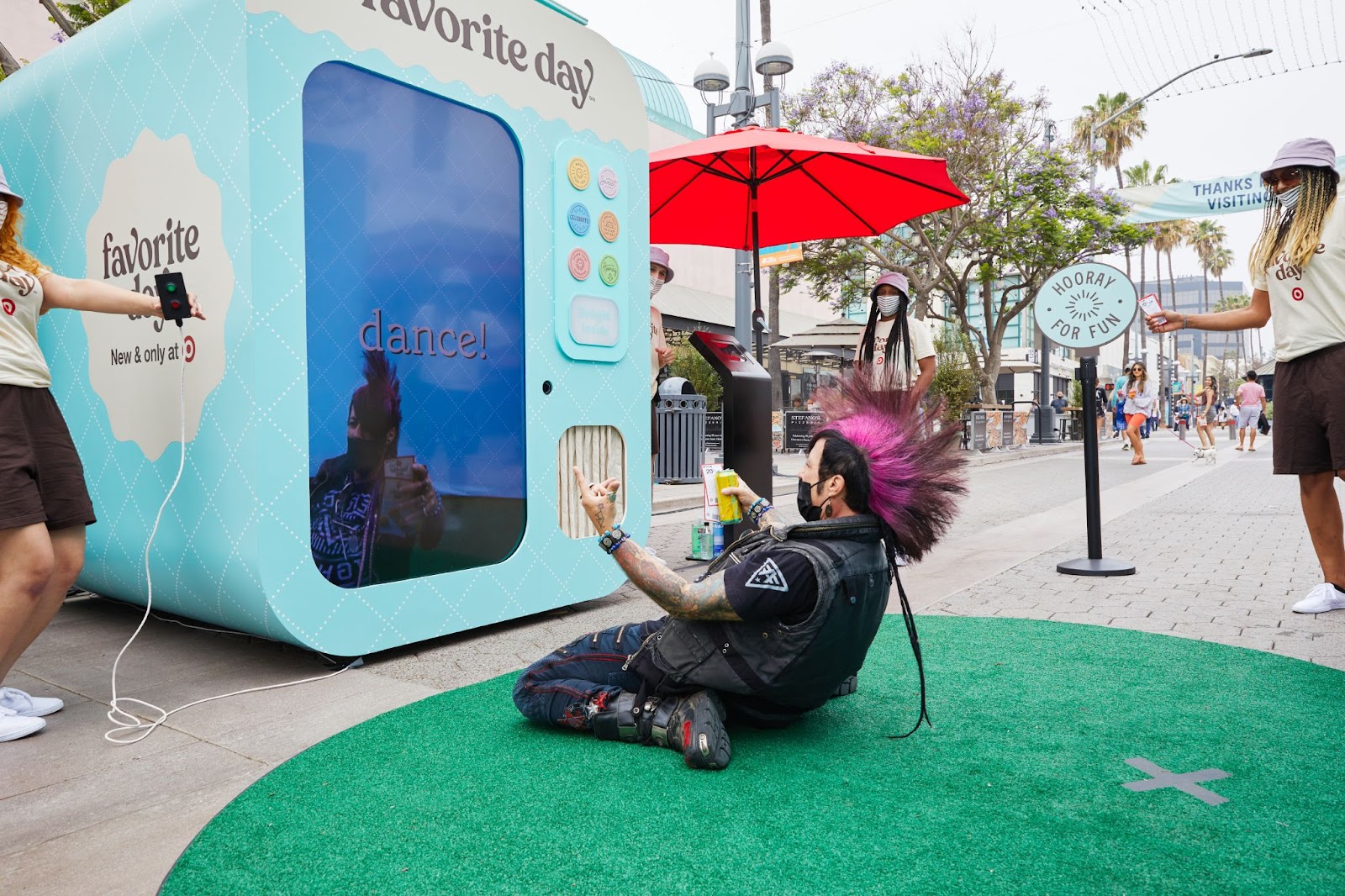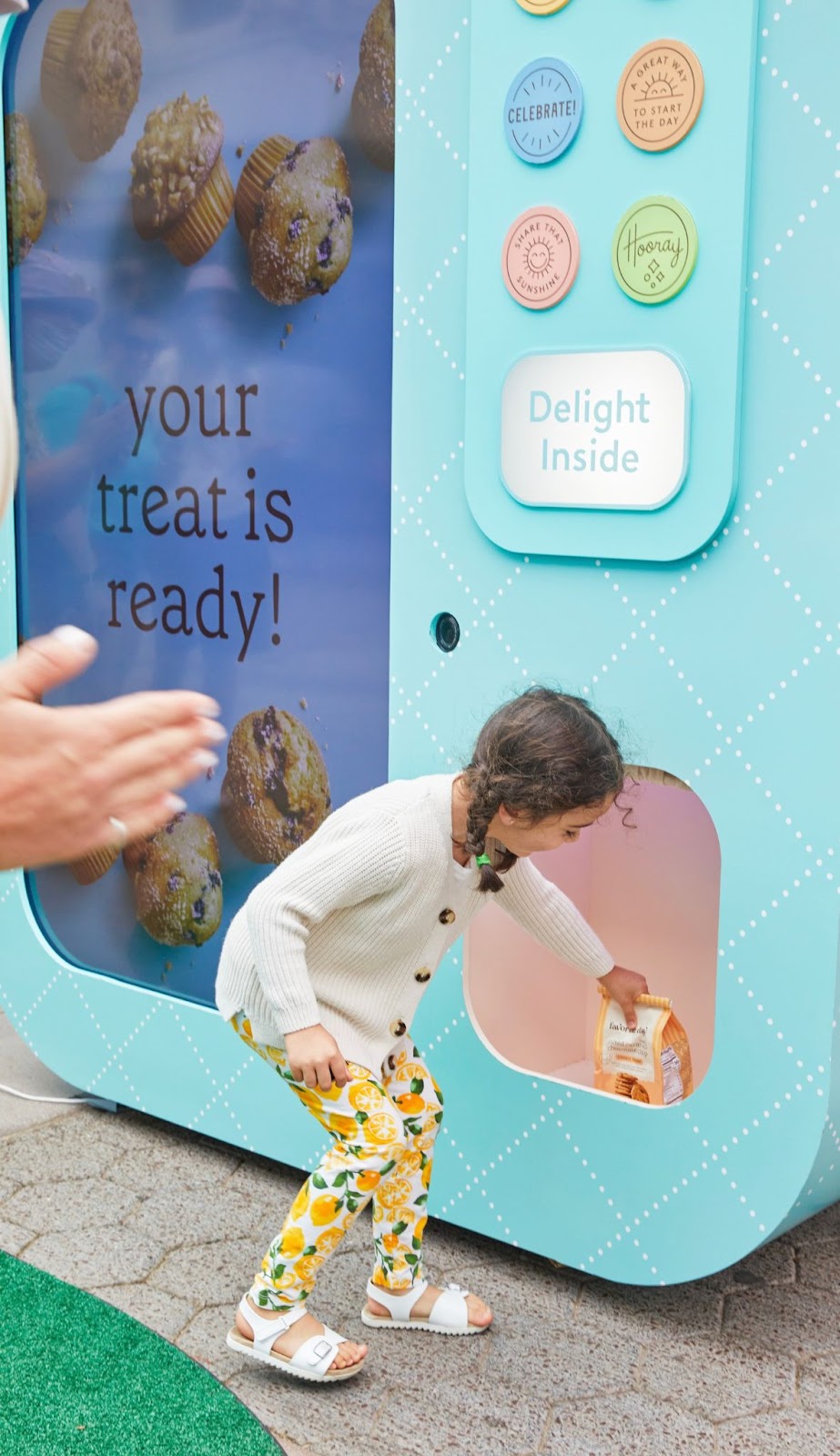 SHAKE THAT BUTT(ON)!
Our team of brand ambassadors — some of whom were trained dancers! — encouraged guests to join the fun and sent them away with Favorite Day button from our magnetic button wall.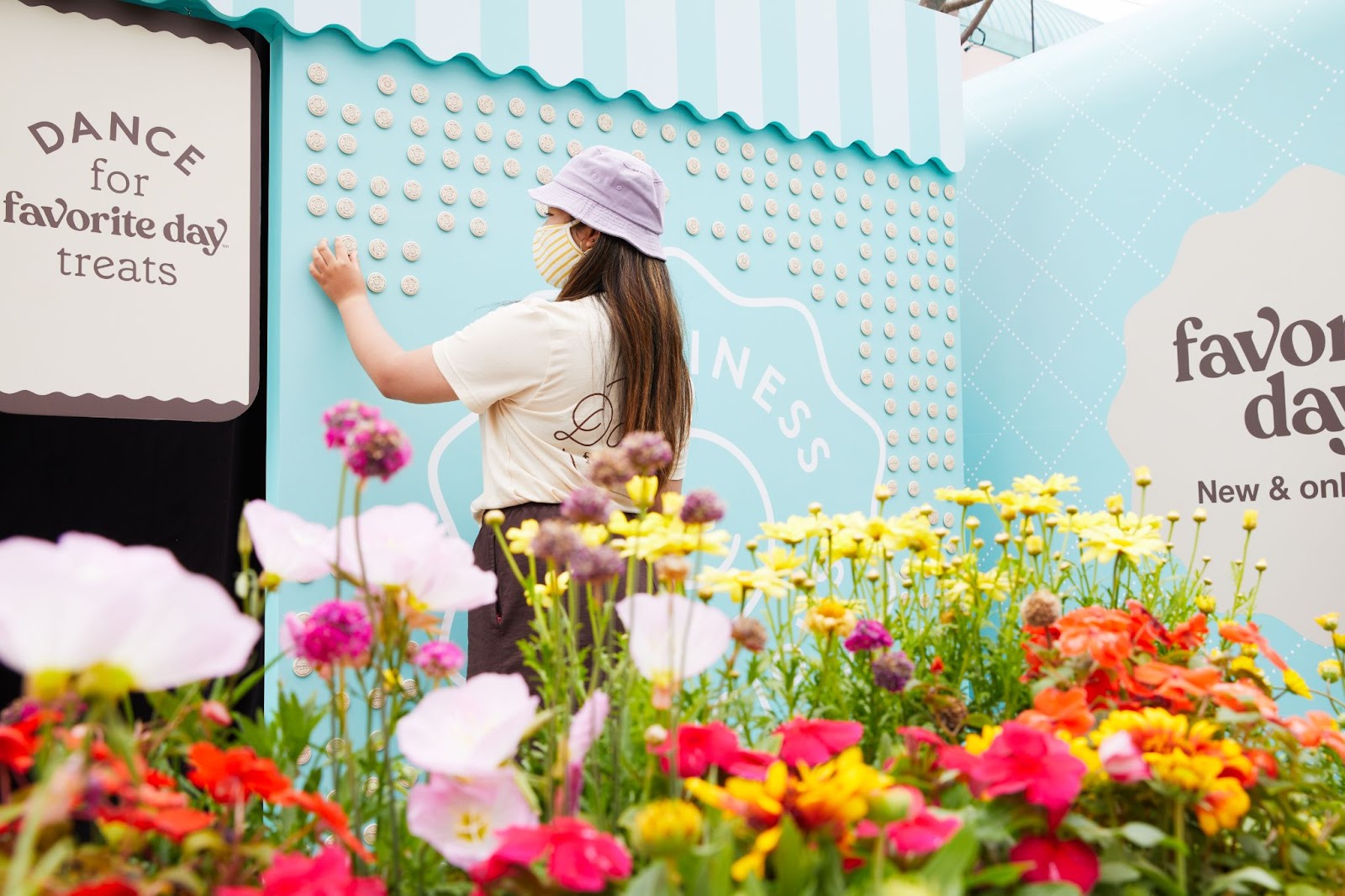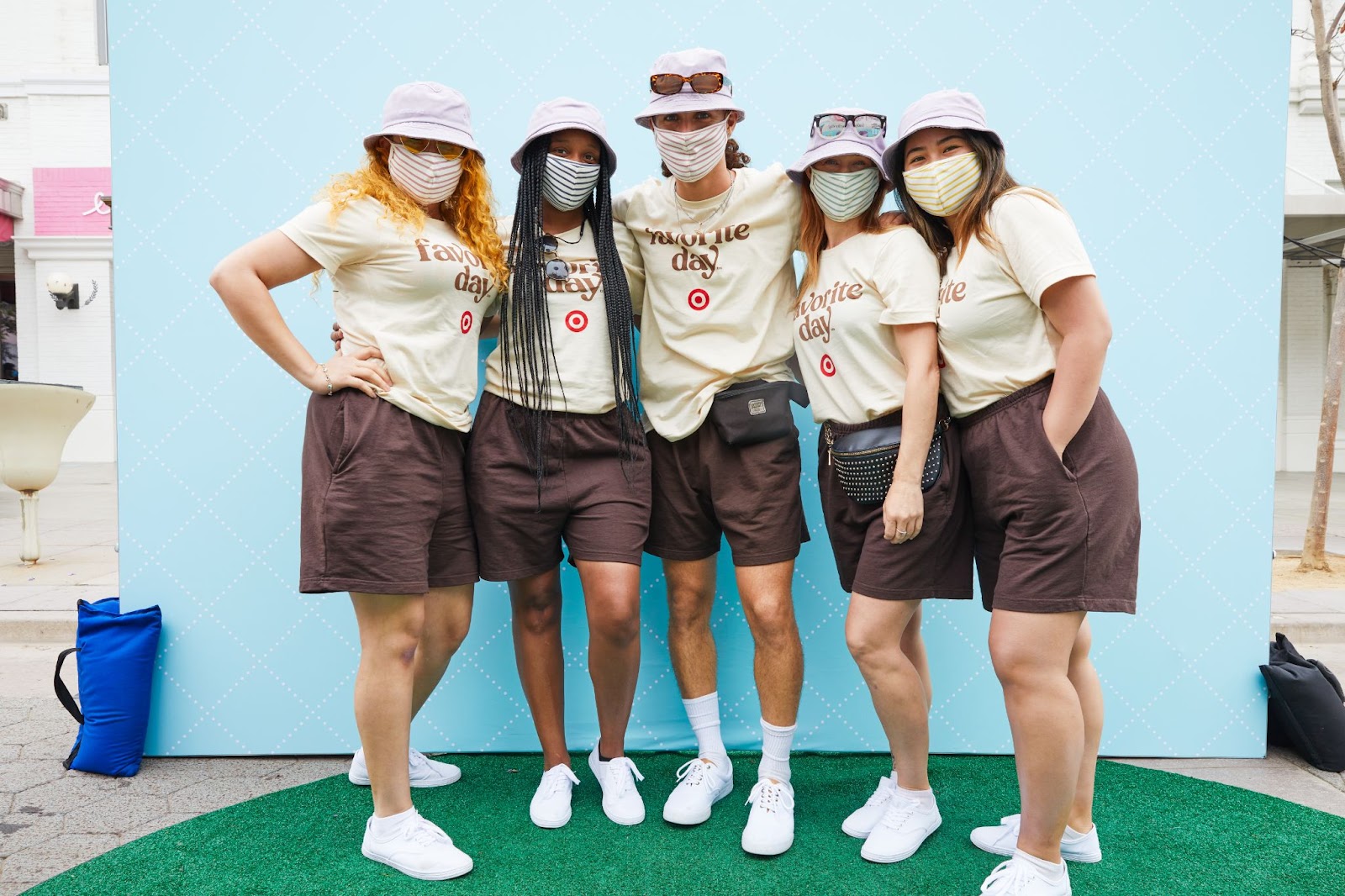 SOCIAL DANCE OFF
Creators like Ma'ya Jackson, Allison Holker, Rosey Blair, Kat Stickler, Aust and Mar, La'Ron Hines, Hungry Fam, and Terrell & Jarius helped spread the word on social, showing off their own moves and encouraging fans to join in, dance, and get a treat!