Meta — VidCon
VidCon 2022
Creators power Meta's platforms, but they hadn't learned how Meta helps Creators be "future ready." That all changed when Meta took VidCon by storm and activated four major experiences in three days.

VidCon is the world's largest event for fans, Creators, executives, and brands who are passionate about online video and building diverse communities. For the first time ever, Meta brands, including Instagram and Facebook, activated collectively—letting guests know Meta is one family of apps and services ready to power their creativity.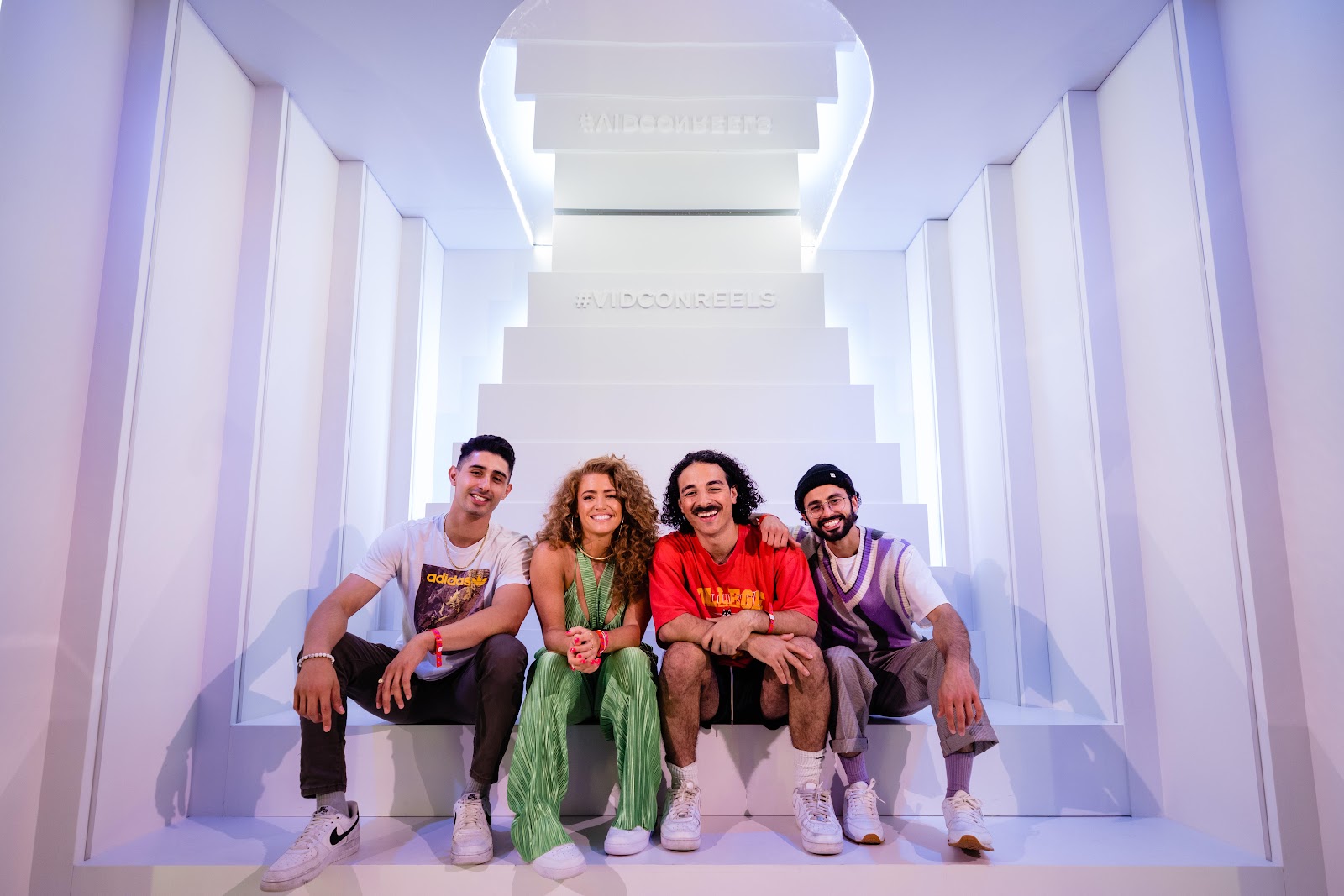 3 DAYS, 4 EXPERIENCES, 1 META
Meta dominated the scene with concept-specific experiences: the Hyatt Lounge, Hyatt Pool Party, VidCon Creators' Lounge, and Instagram Night Out Party. The events quickly became the buzz where attendees flocked to the experiences, reveling in the immersive spaces we had built.  Through these experiences, Meta built brand passion and positive sentiment and garnered stronger awareness and positive sentiment for the brand.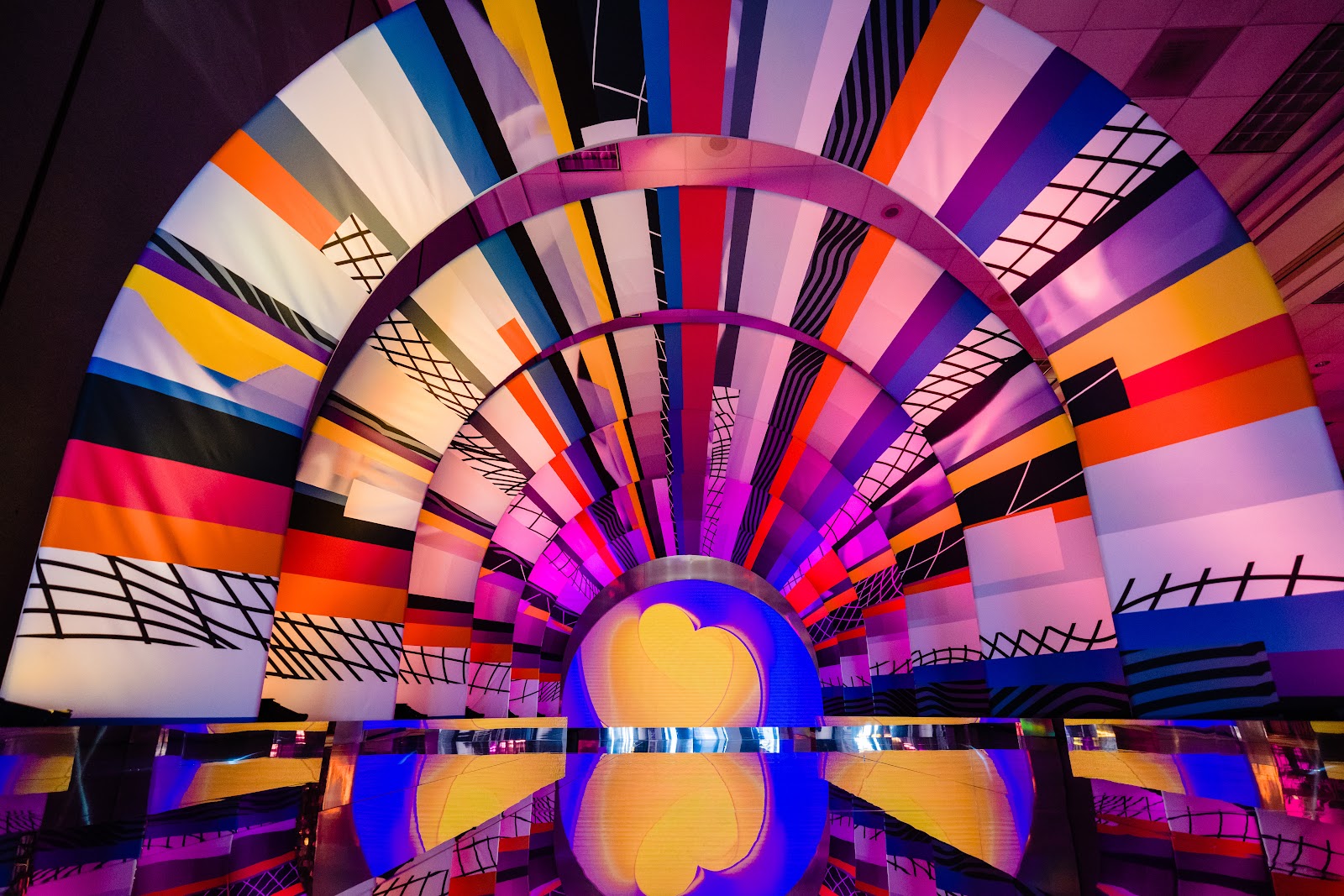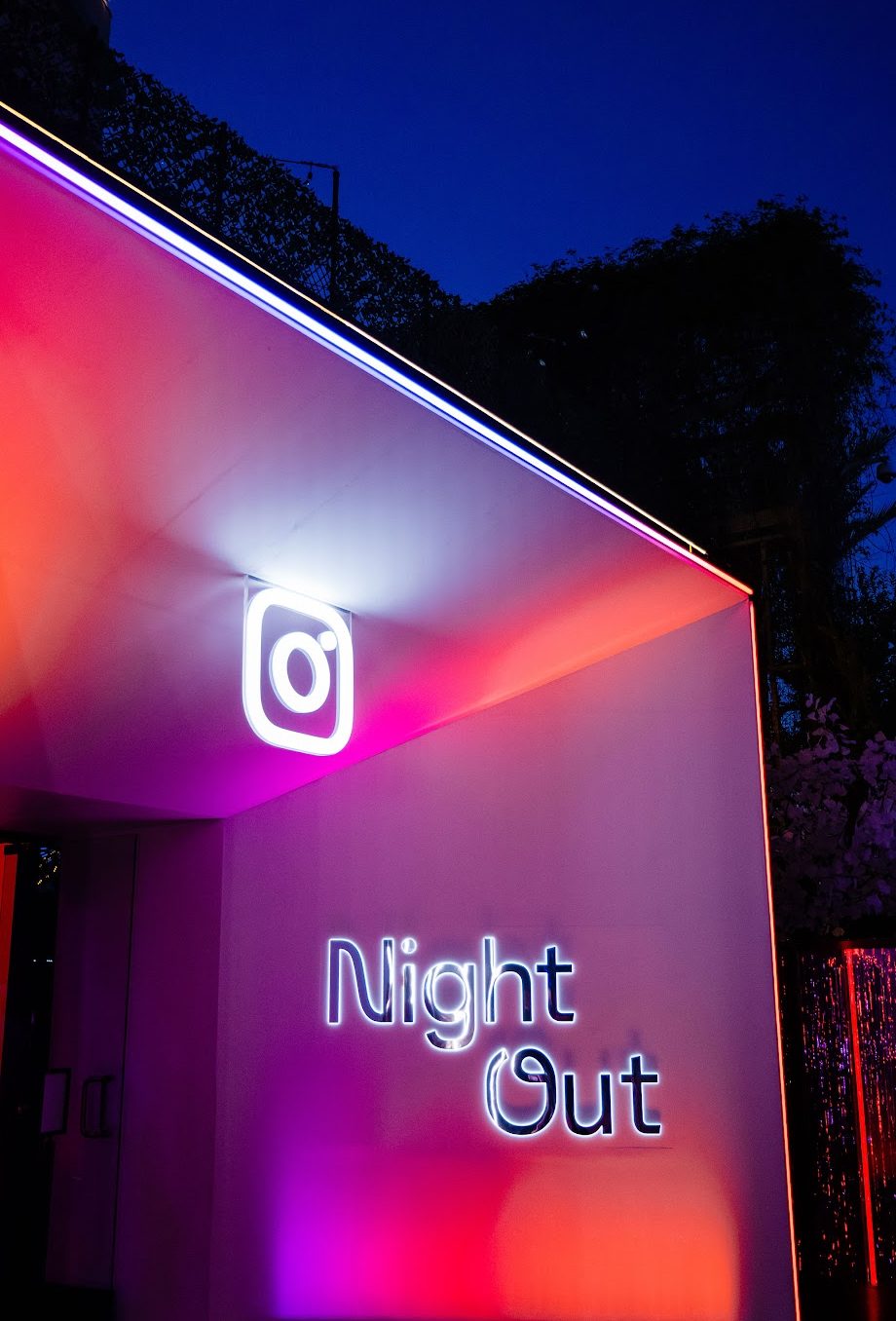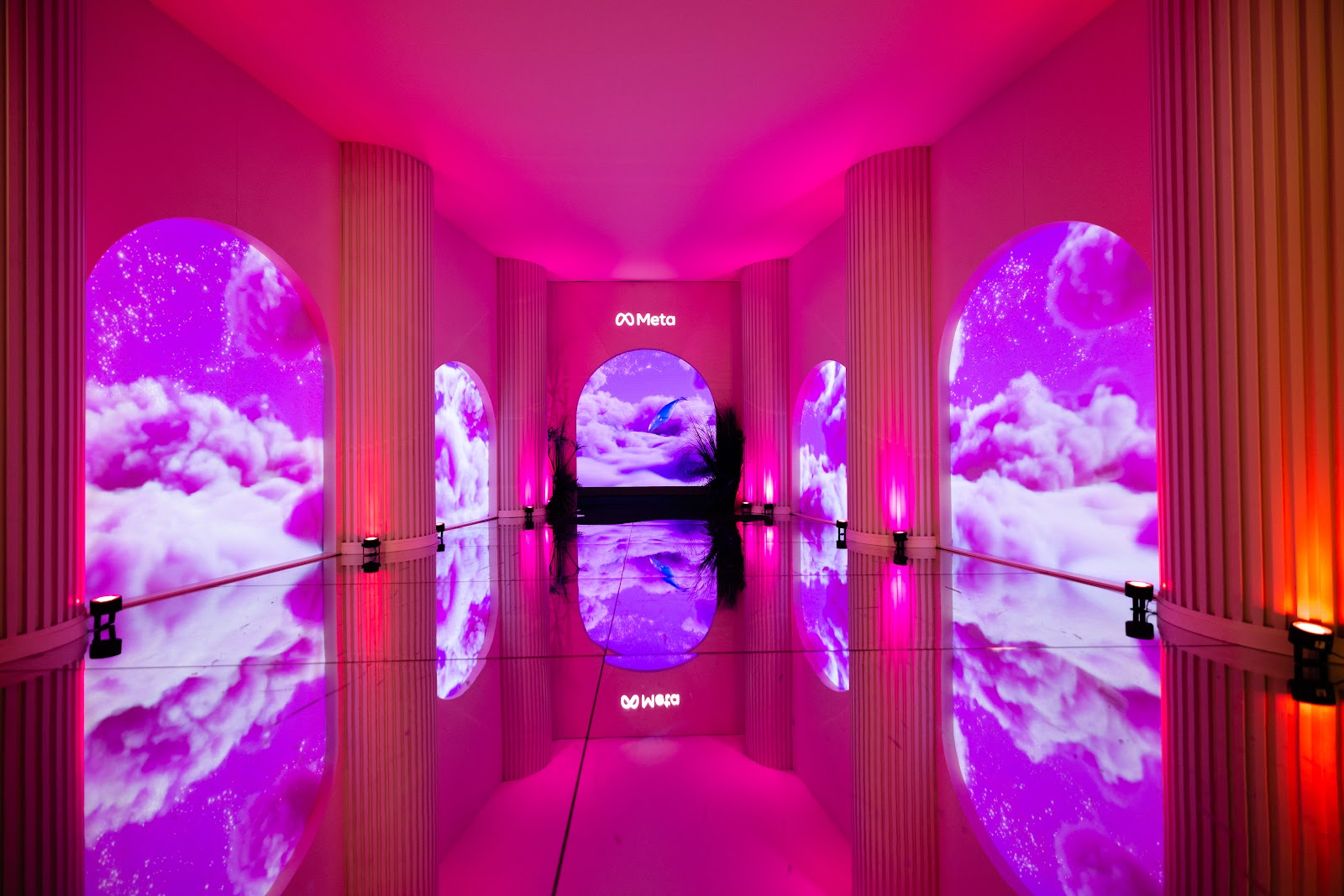 THE CREATORS LOUNGE AT THE HYATT REGENCY
The Meta Featured Creators Lounge at the Hyatt Regency was an immersive experience that inspired creators to use environmental design to create content on Reels.
Visitors were encouraged to test out the latest Meta hardware, including Meta Quest 2 headsets and Ray-Ban Stories smart glasses; visit the Flex Stage for daily acoustic musical performances from top Meta artists like Madison Watkins, Anees, Em Beihold, and Francis Karel; shop the Meta Mart for unique swag and giveaways; explore NFT artwork via Instagram's new Digital Collectables feature; and try on body-tracking AR filters from featured Meta Creators.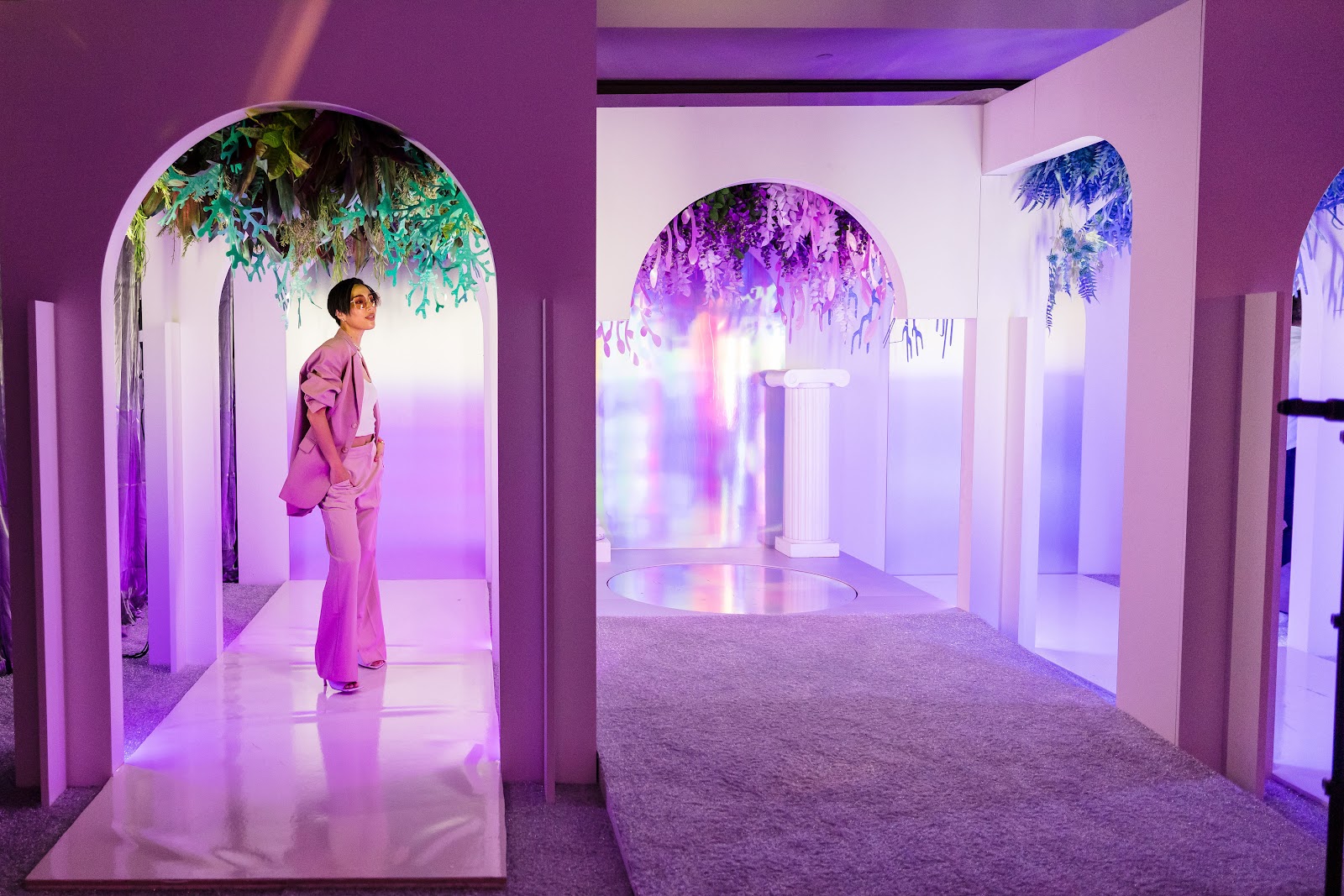 SPLASH LOUNGE AT THE HYATT POOL
An all-day pool party extravaganza brought the metaverse to life. Over 3500+ people attended this splashed-out pool party where live DJs including DJ Sickick and Angel + Dren maintained the party vibe as guests explored this futuristic paradise. 
Creators had an opportunity to connect in a Collab Cabana, navigate interactive installations including our oversized inflatable garden and Reels swing set, and demo the Ray-Ban Stories smart sunglasses, while enjoying specialty food and drink during Happy Hour.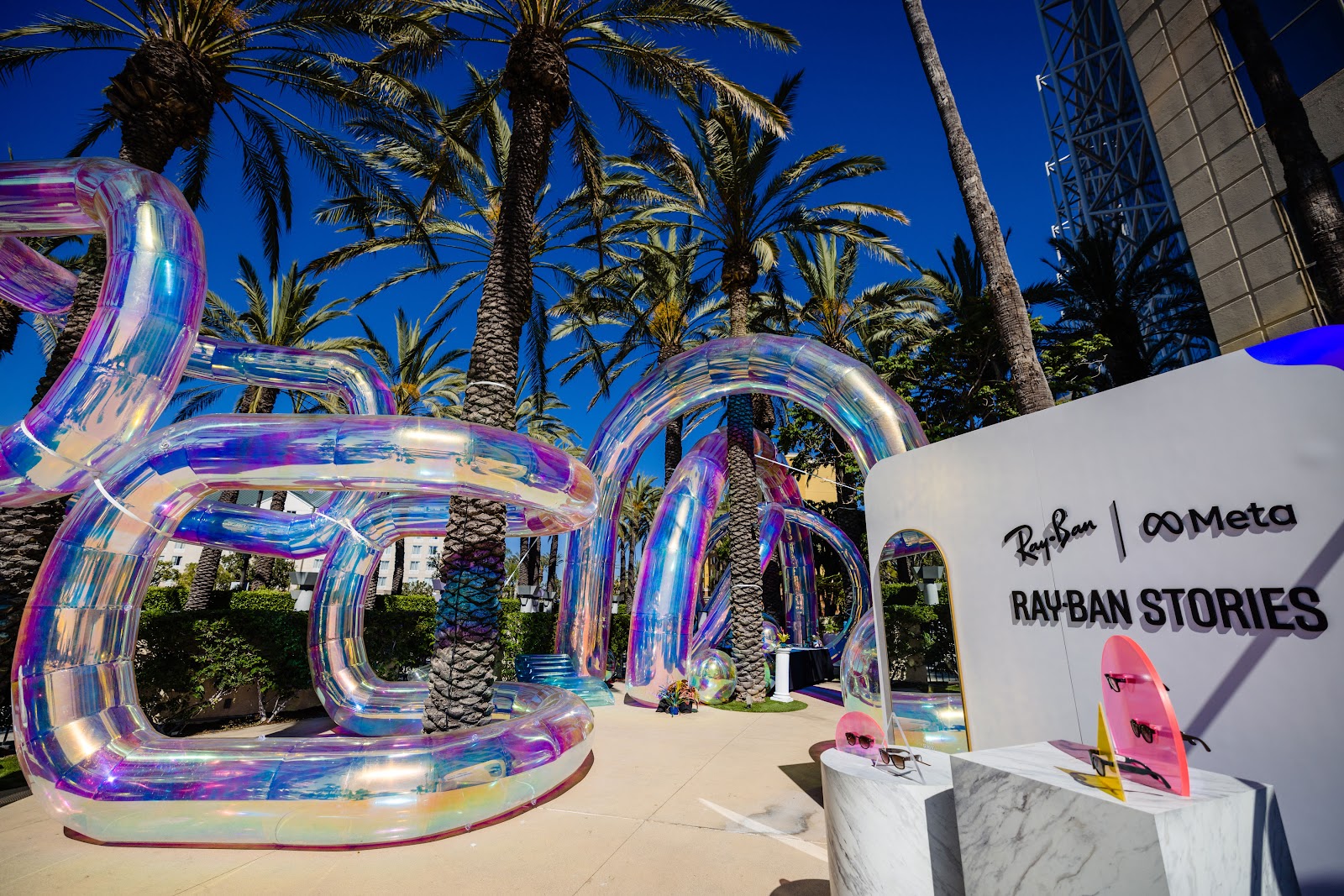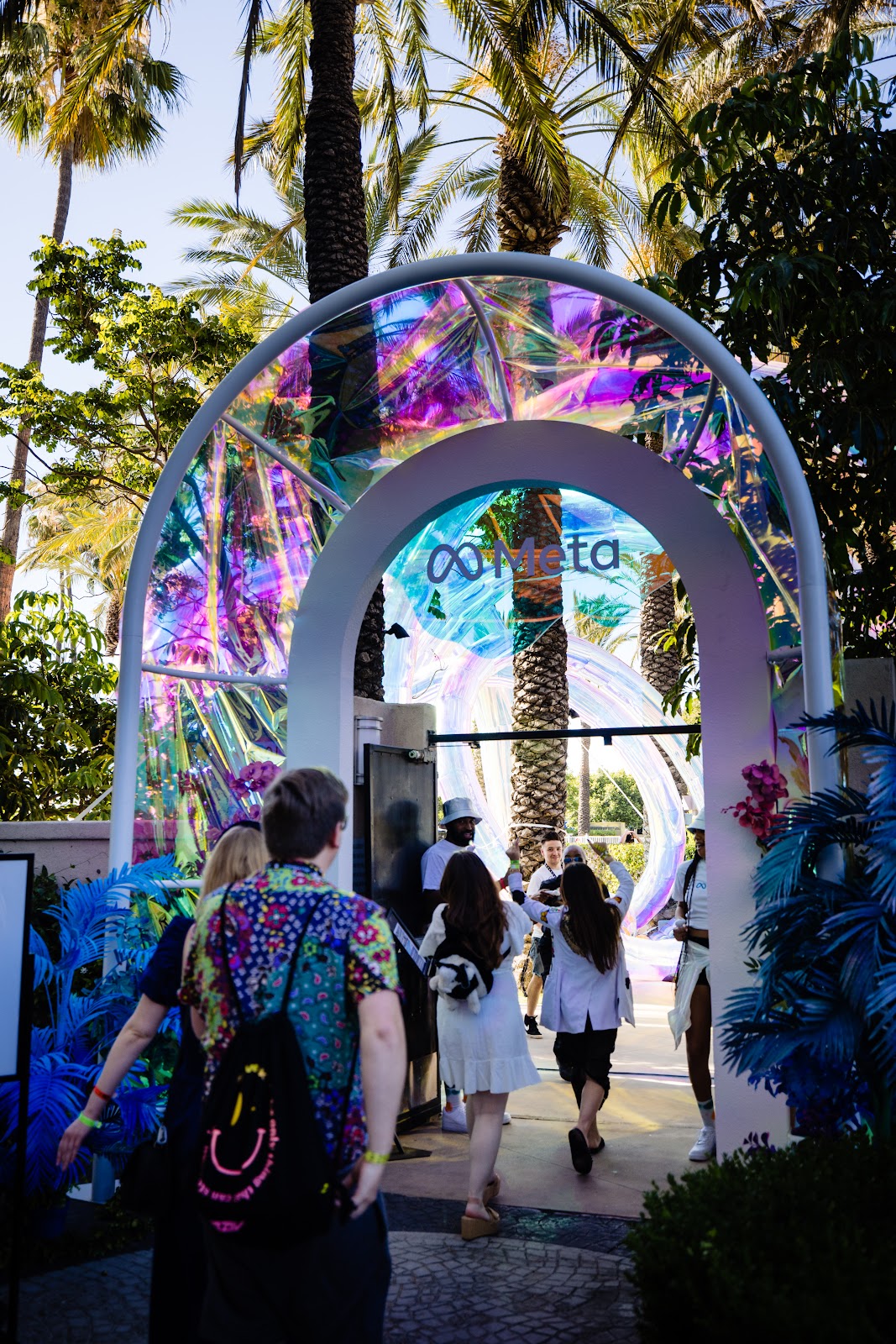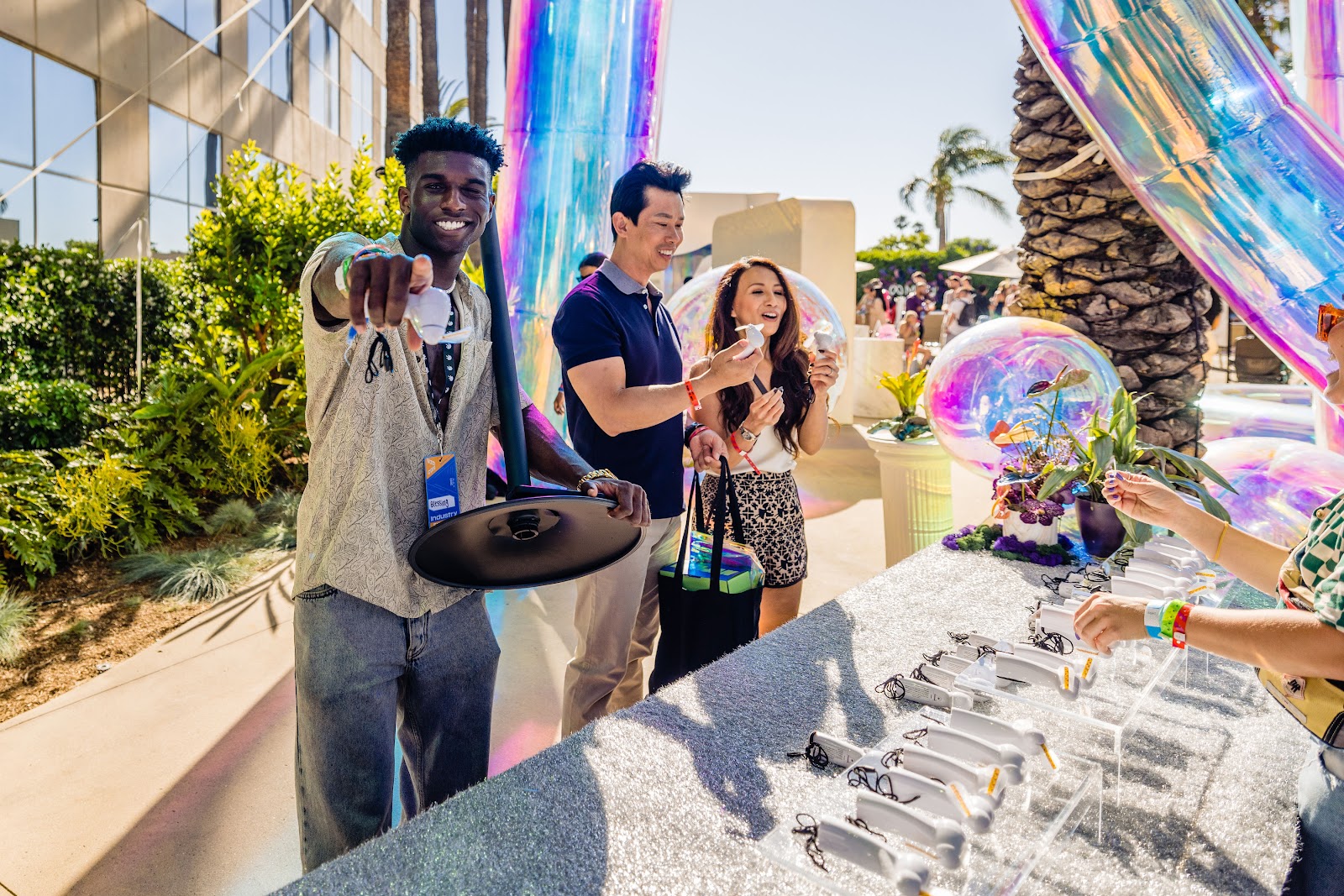 ONCE YOU CROC THE FUN DON'T STOP
Guests also got the chance to customize Crocs and create their very own personalized slides with their @handle, airbrushed designs, and a variety of Jibbitz.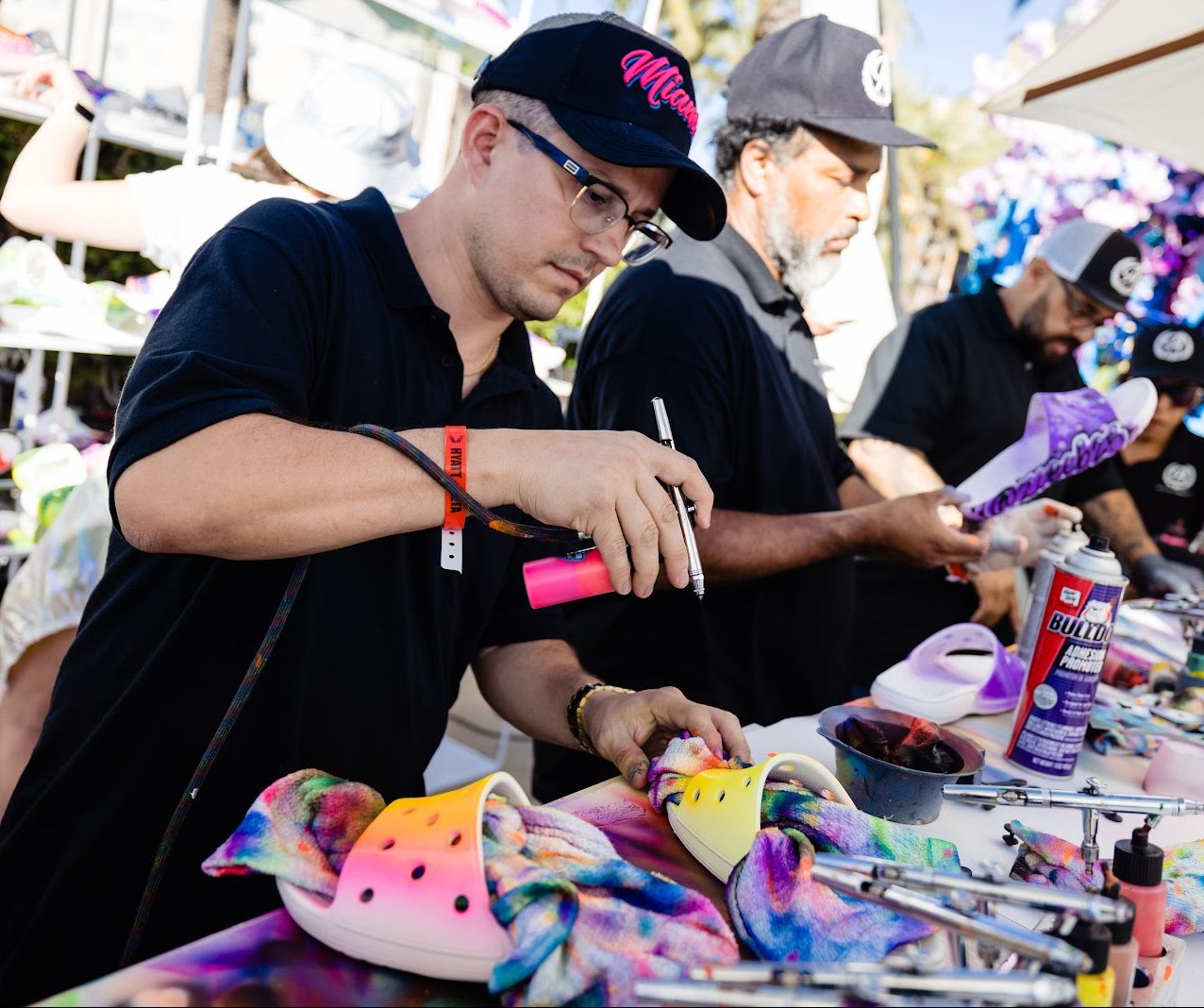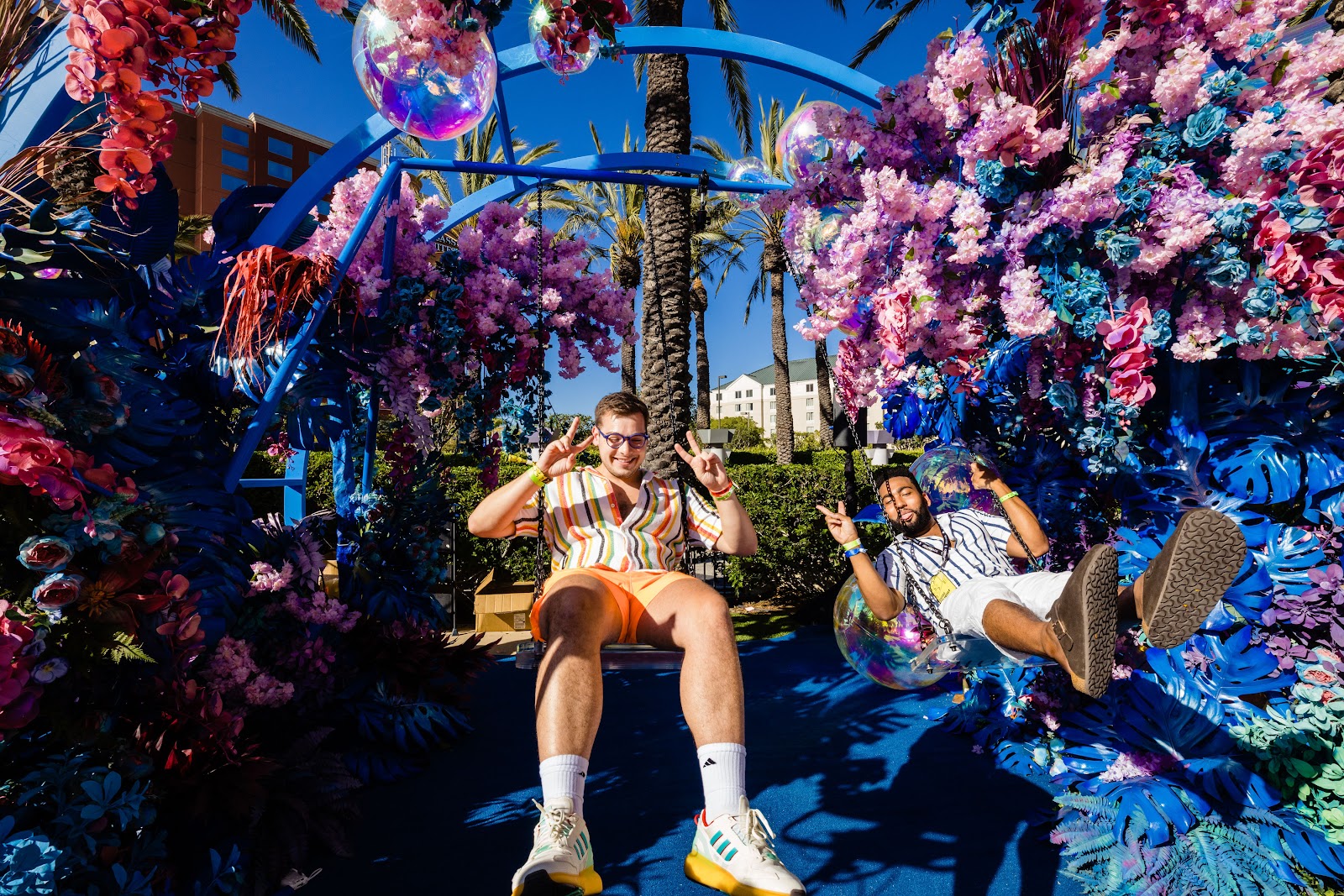 META REELS LOUNGE AT ACC
Meta hosted the main creator hospitality space at the Anaheim Convention Center, which quickly became the place to be while at the convention. Our immersive space offered interactive wonderment begging to be captured and shared on Reels. Guests had a chance to relax and recharge, collaborate with other Creators, and experiment with our interactive Reels Vignettes.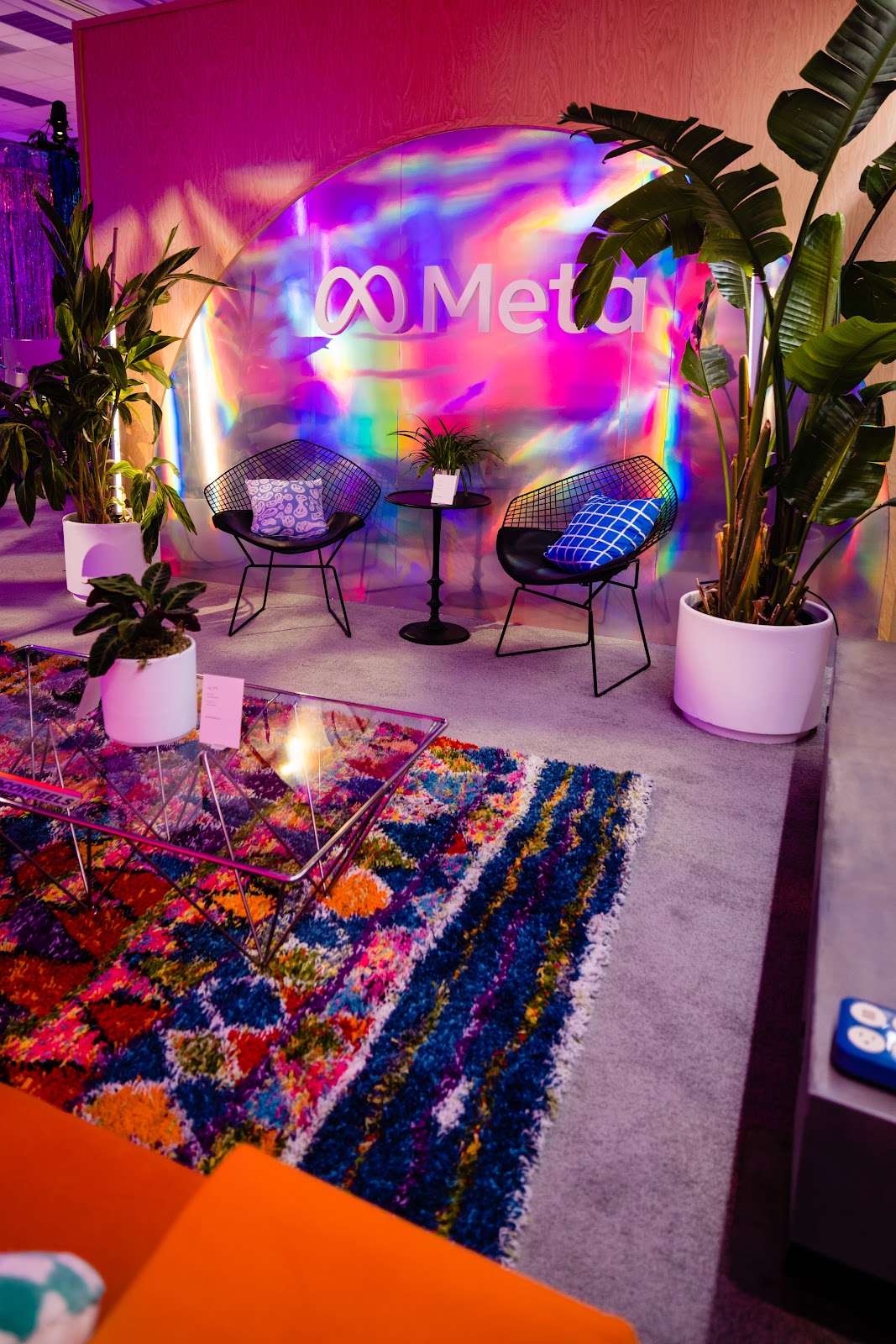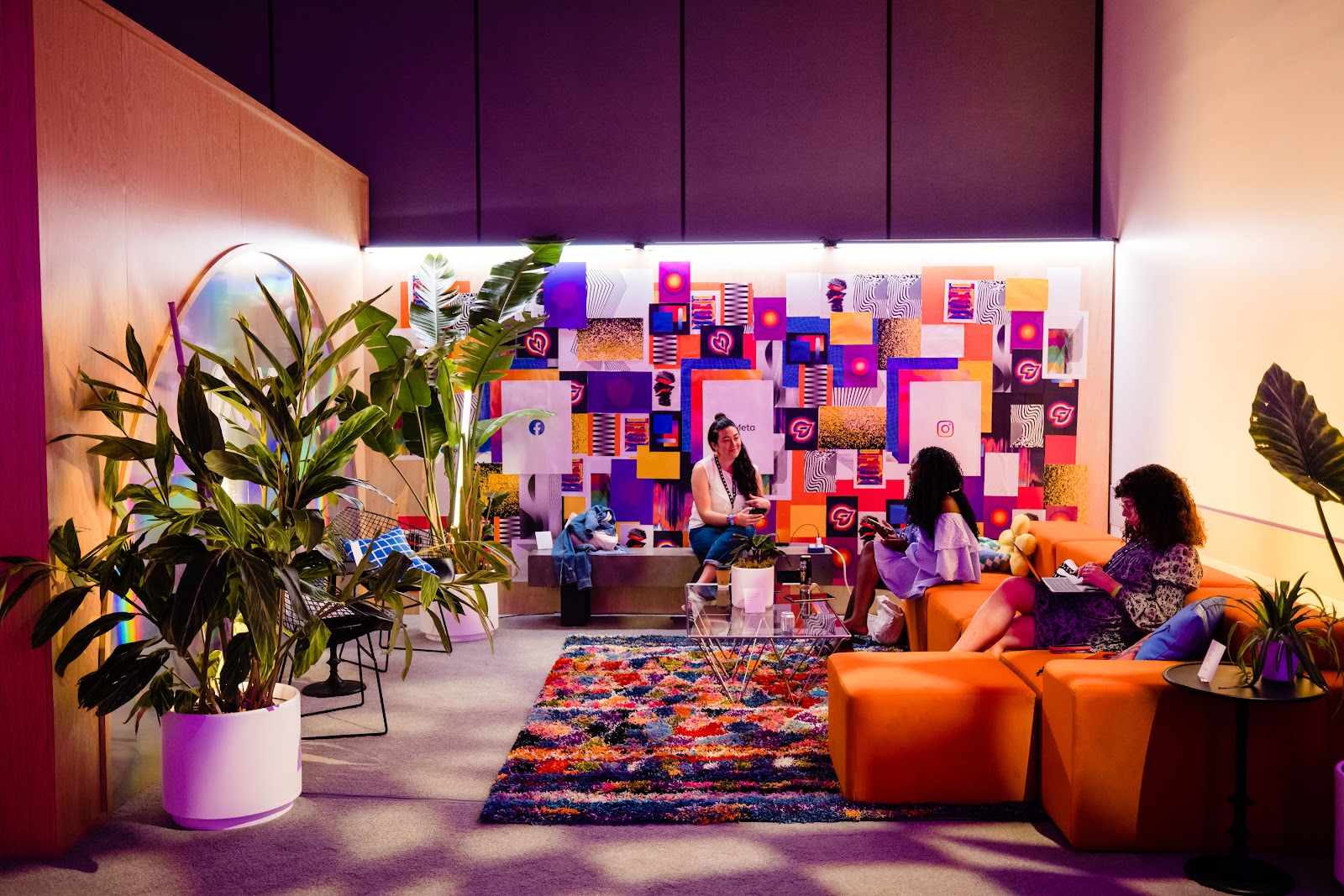 REELS VIGNETTES
Three adjoining forced perspective "stages" were themed to each of Meta's main properties: Facebook, Instagram, and the Meta masterbrand. Mounted iPads allowed guests to get inspired by current trending tracks, while our partner Om Digital's directors and editors assisted Creators in capturing the perfect Reel with various transitions.
An eye-catching entrance promoted Reels video capture with changing lights, an LED screen backdrop, and mirrored floor, while a 360-degree "Celebration Station" encouraged Creators to celebrate their wins with a 360-slo-mo capture.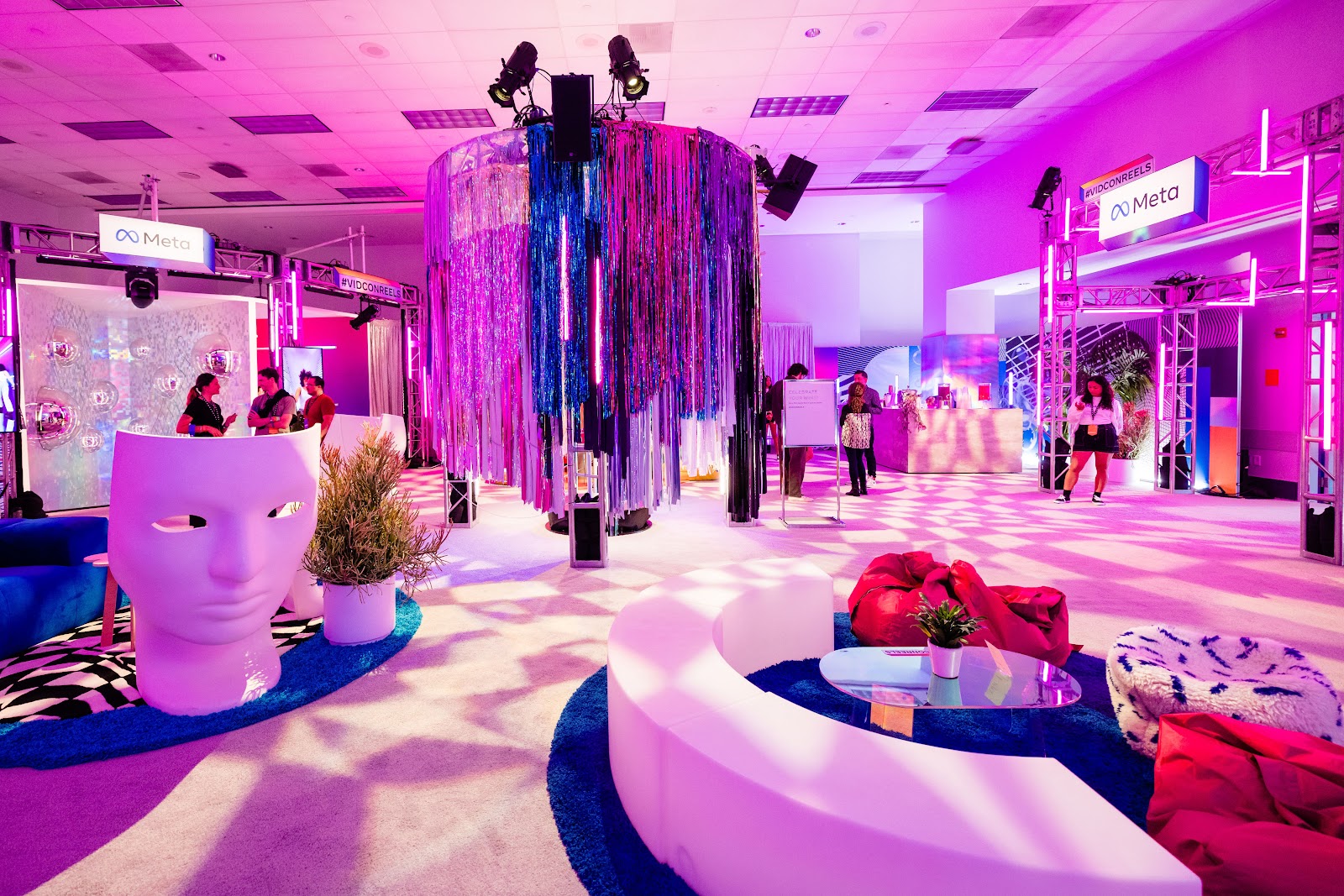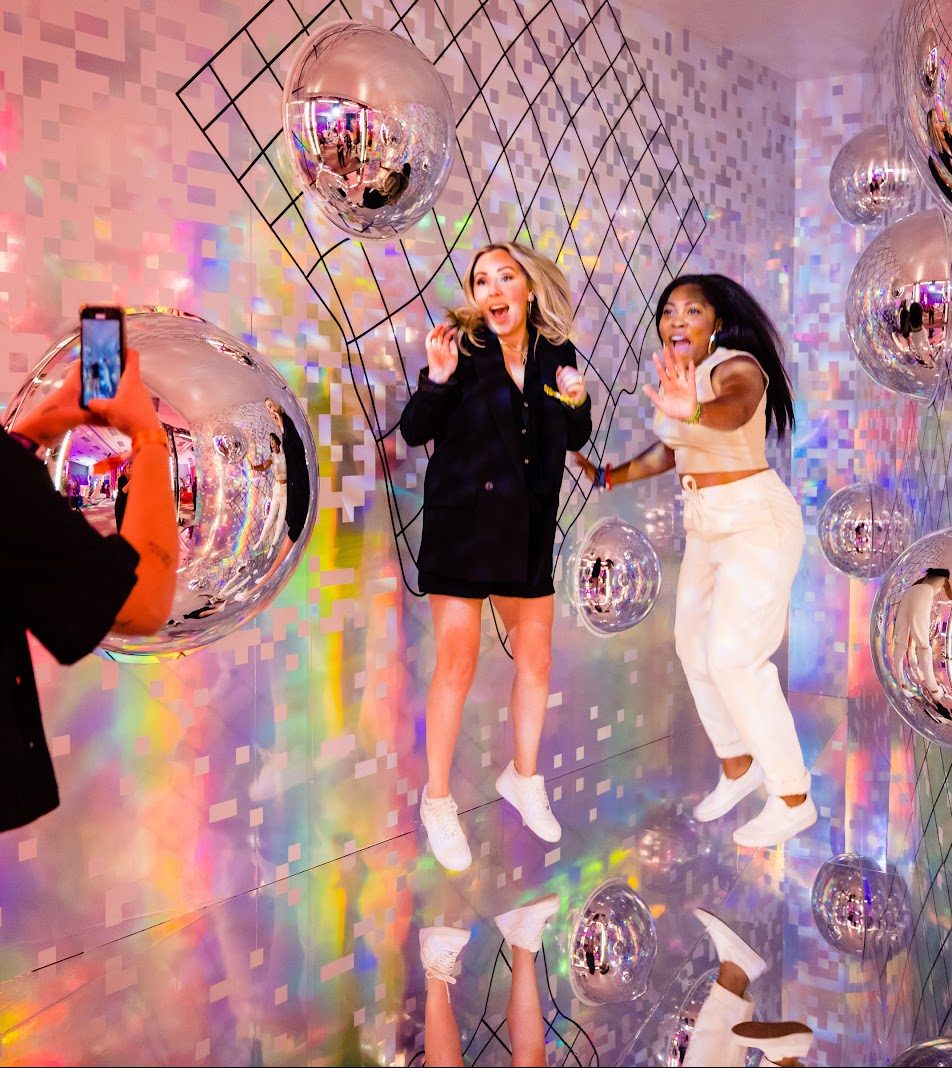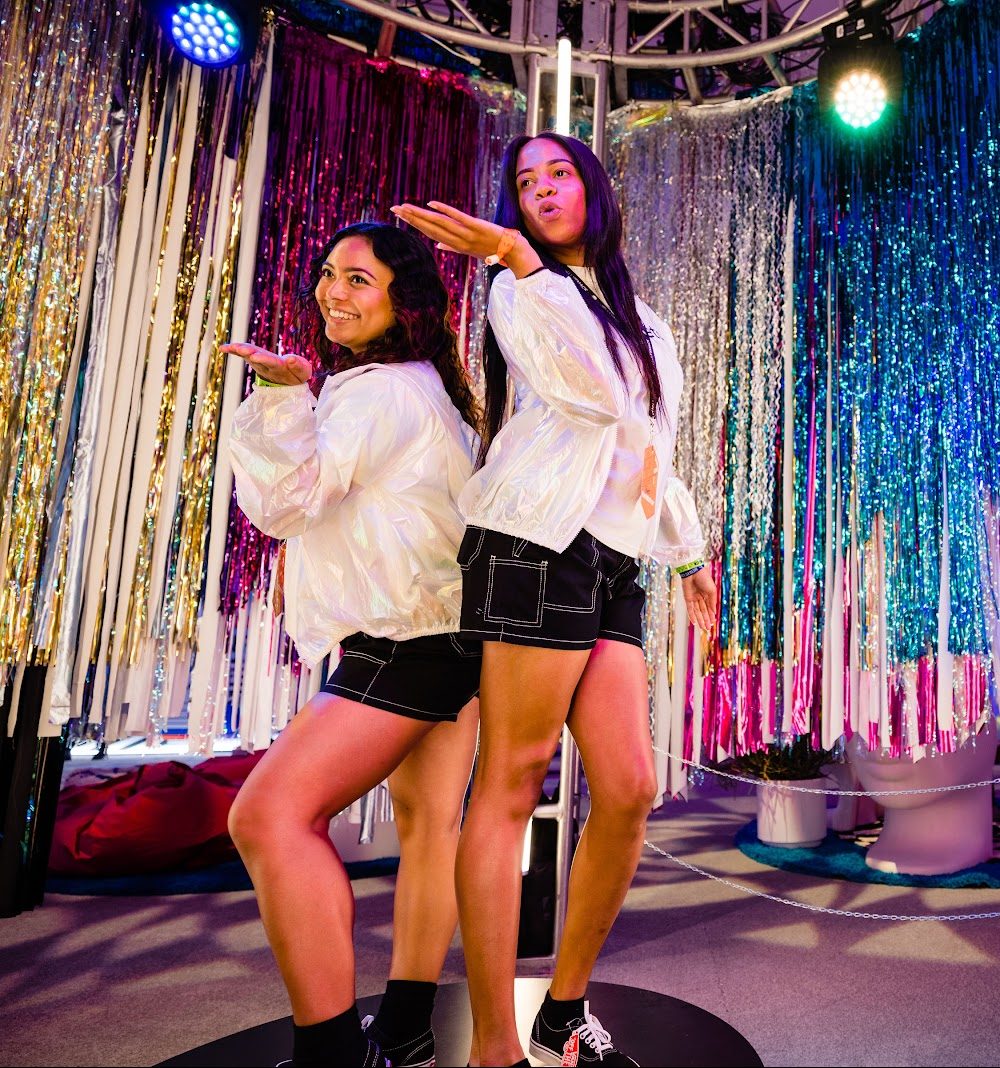 ONE PARTY TO RULE THEM ALL
Instagram Night Out was the party to hit up, and the 700+ Creators in attendance made that point very clear. The vibe was electric as guests created content within our custom-designed club night, and,  with a "Big Energy" performance by Latto, this was a celeb-worthy party.
A grand entrance moment and Instagram interactive scenic elements amped up the guest experience featuring custom video content and projection art from Meta Creators, interactive food stations, cocktails, and mocktails enticed guests inside.